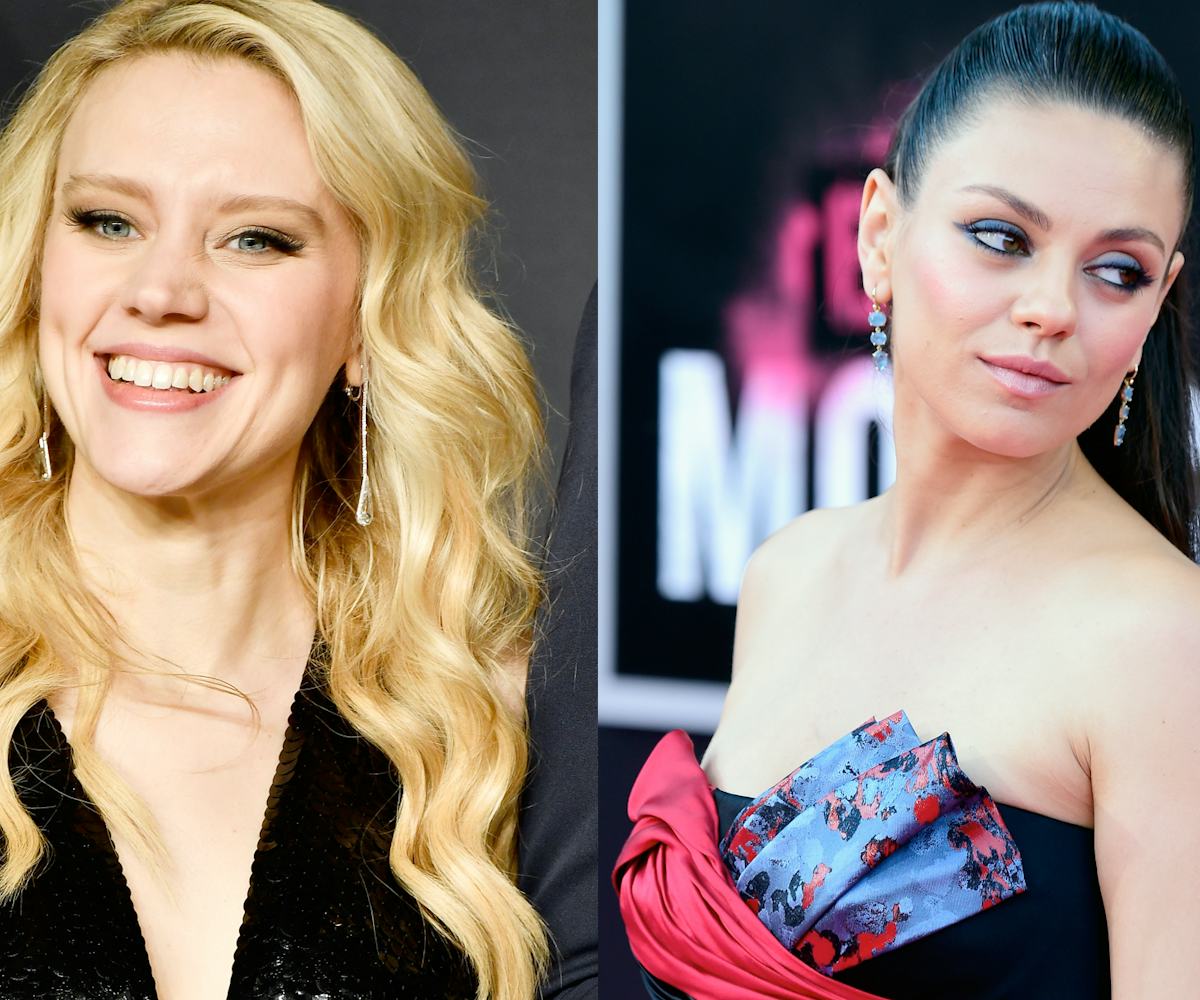 Photo by Frazer Harrison/Getty Images
Kate McKinnon And Mila Kunis Could Star In Upcoming Action-Comedy 'The Spy Who Dumped Me'
SNL's hero could be saving the day for all of America in the near future
We've seen Kate McKinnon in the role of Hillary Clinton attempting to save America. That didn't go so well in real life, but Kate may be getting another shot at rescuing the country in upcoming action-comedy The Spy Who Dumped Me, a project just won by production company Lionsgate following a bidding war. Mila Kunis is being eyed as McKinnon's parter-in-crime-busting for the future film.
According to The Hollywood Reporter, the movie script by Susanna Fogel (best known for penning 2014 romantic comedy Life Partners) will tell the story of two ladies taking up a gig in international espionage following the unlikely death of the protagonist's ex who, turns out, was a secret spy all along. Will the women complete his top-secret mission and save the day? Considering this is a comedy, probably! But then again, maybe not.
Either way, Kate and Mila are the top picks for the film, which doesn't seem to have a director attached to it quite yet. Although: wouldn't it be great to get a woman in charge of this thing?
McKinnon's obviously a busy lady, occasionally moonlighting as Attorney General Jeff Sessions on SNL and starring in the raunchy upcoming summer flick Rough Night alongside Scarlett Johansson. Kunis is staying busy, too: she's probably getting to film the upcoming spinoff to Bad Moms, tentatively titled Bad Moms Christmas, in the near future.
We'll obviously be keeping an eye on The Spy Who Dumped Me as more details about the project emerge.