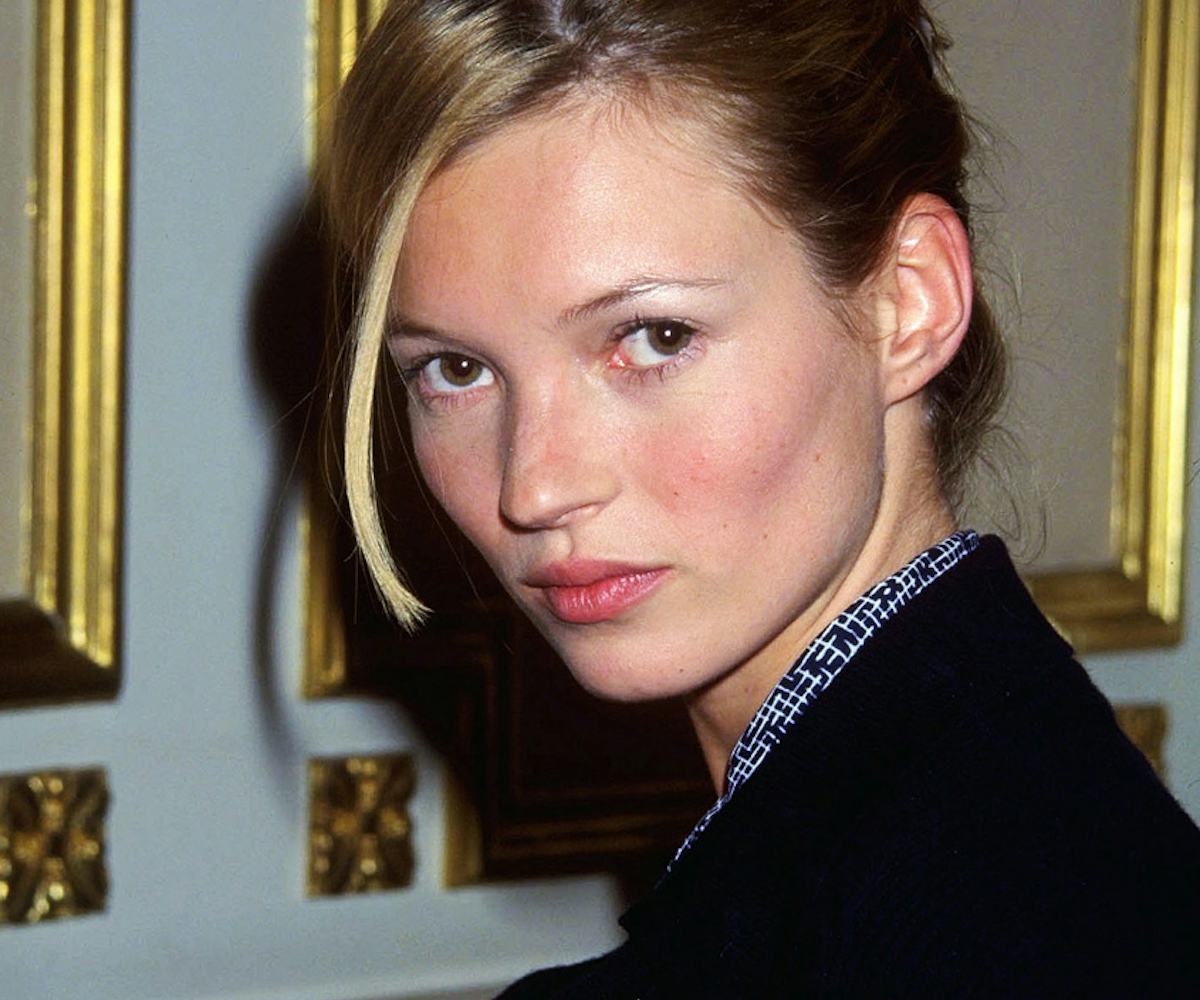 photo by getty images
happy birthday kate moss!
celebrate her 40 years with 40 awesome pics.
To say Kate Moss is a fashion icon might be the understatement of the century. The British model, who turns 40 today, has served as a muse to a plethora of designers and amassed thousands of fans since bursting onto the modeling scene in 1990.
Scouted at John F. Kennedy airport in New York, Moss was thrust into the limelight with those now classic, and oh-so-Tumblr-able black and white photos of her by Corinne Day on and around the beach. Since then she's been the face of Dior, Chanel, Louis Vuitton, Yves Saint Laurent, Roberto Cavalli, Topshop, Longchamp, Burberry, David Yurman, Rimmel... I could go on and on but the list probably wouldn't fit in this article. She's also walked at the Olympics closing ceremony, designed clothing for Topshop, sang on tracks by Babyshambles and is the subject of a $2.4 million gold statue, the largest to be created since Ancient Egyptian times. (I think this means we can actually call her a fashion goddess.)
You get the point; Kate Moss is the bees knees of fashion. She made Vivienne Westwood pirate boots cool. She's the queen of the smoky eye and the shag. She dated Johnny Depp! Enough rambling though, because I know it's Kate Moss' signature boho style that really cemented her status as a supermodel. So check out all her best outfits in the slideshow and join us in celebrating the birthday of earth's coolest muse. 
1990, first shoot with Corinne Day
1992, Calvin Klein ads with Mark Wahlberg
1993, Calvin Klein Obsession fragrance ad
1998
1999, on her 25th Birthday
January 1999
March 1999
December 1999
April 2001
June 2001
March 2003
June 2003
September 2003
November 2003
December 2003
March 2004
March 2004
September 2004
June 2005, at the CFDA Awards
June 2005, at Glastonbury
May 2006, with Daria Werbowy and Mario Testino
June 2006
September 2006, at the Topshop spring '07 fashion show
April 2007, at the launch of her first collection for Topshop
September 2007, at the opening of The Gilded Age of Couture at The Victoria and Albert Museum
June 2008, at Glastonbury
April 2009, at the opening of Topman
May 2009, at the Met Ball with Marc Jacobs
October 2009, at the Miu Miu spring '10 show
December 2009, at the British Fashion Awards
May 2011, at the launch of her Mango campaign with Terry Richardson
September 2011
October 2011, walking in the Louis Vuitton spring '12 show
November 2011, at the British Fashion Awards
August 2012, at the Olympics Closing Ceremony
October 2012, at the Saint Laurent Paris show
November 2012
March 2013, walking in the Louis Vuitton fall '13 show
September 2013, at a Christie's auction of art inspired by herself
December 2013, at the British Fashion Awards