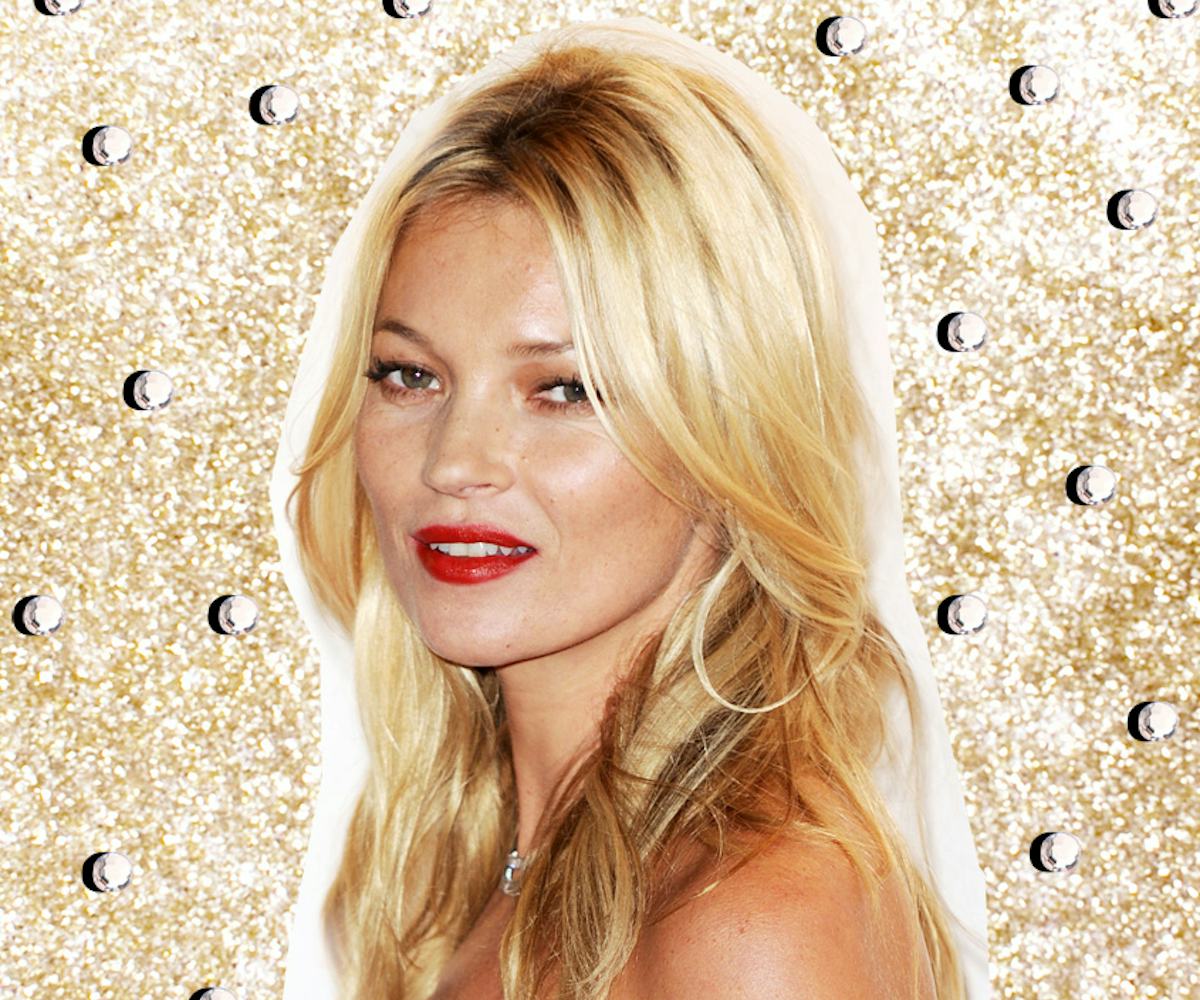 photo via getty images
11 times kate moss made us go 'hmm'
Kate Moss turns a year older today and at 41 still looks like the same sultry girl who turned the fashion world upside down in the early '90s. The fashion legend, who was out celebrating her bday with husband Jaime Hince, is still making headlines as the campaign star for luxury brands like Alexander McQueen, Stella McCartney and by reprising her role as designer for British high-street label TopShop (for a second collection). Here, we celebrate the iconic Capricorn with 11 quotes that give us a sample of the mind behind that famous face. 
1. "It was kind of boring for me to have to eat. I would know that I had to, and I would."
2. "People don't hear me talk. They don't expect me to."
3. "I thought it was quite vain to say, I want to be a model."
4. "I don't like doing pictures as myself. I like to be made into someone else."
5. "It is quite amazing what I didn't feel after a while. I didn't really want to feel things."
6. "It's all about the blanket. Blanket, pillow, and red wine. You should always be asleep on a plane."
7. "Americans are really obsessed with their teeth being white and straight, aren't they? I saw this little girl the other day with one of those whole head braces. Elastic all the way around! How traumatizing for a child to have to wear one of those! You look like a monster."
8. "Everyone's projecting onto you, or you feel like everyone is judging you. I feel like I'm being judged a lot of the time. You become really self-conscious."
9. "People think your success is just a matter of having a pretty face. But it's easy to be chewed up and spat out. You've got to stay ahead of the game to be able to stay in it."
10. "It's a sin to be tired."
11. "When people see an actor speak, they think they know him or her, whereas I'm just a face or a body to them."