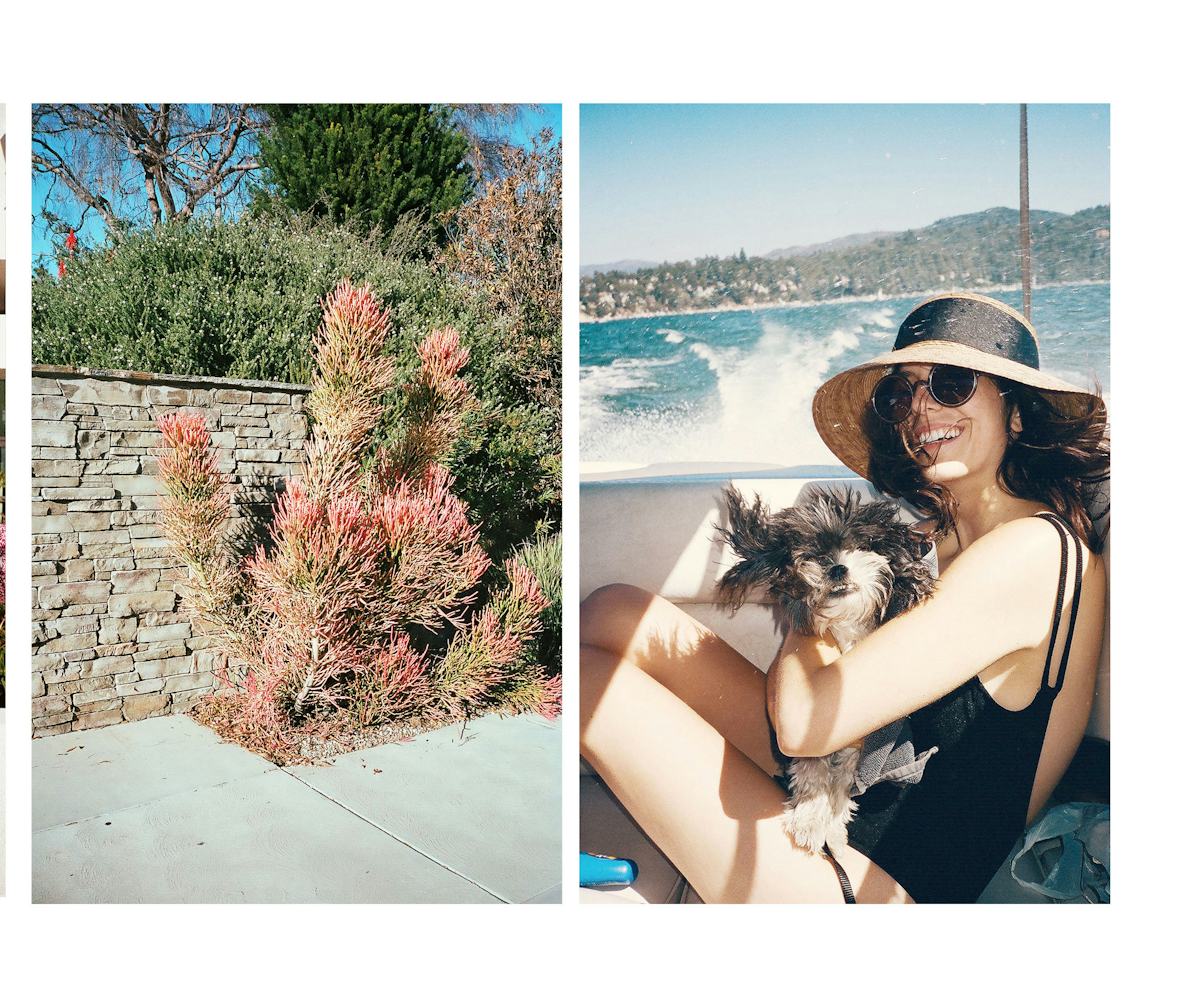 Photographs by Kate Owen
Kate Owen Gives Us All The Details On Her Latest Gallery Show
Blurring the lines between fine art and fashion
Kate Owen sees the world differently. As a fashion photographer, her perspective is more laser focused than most—she finds inspiration in the little details that can be overlooked, like someone wearing a hidden pop of color with an all-black outfit.
"I'm always looking and watching, and every day, I find new things that pull me in," she says. "It's that moment when someone isn't thinking, isn't trying, is just doing."
The themes in her work are usually line, shape, color, movement, and energy. These techniques can be seen in every image, from her bloody brilliant cover shoot with Chloë Sevigny for PAPER Magazine to a black-and-white photo of Solange Knowles on a barren wall and a snap of Baddie Winkle in full-on pretty in pink mode. While most artists have a tendency to distinguish fine art from commercial, Owen firmly rejects this degree of separation. For her, both forms of photography coexist in one world.
"Every photograph I take and show is a reflection of myself and my own vision. There's no difference between the photos I do for magazines and commercial clients, and those I do on my own time," she says. "It can be a photo of a person or an object or a place or a happening, there's always something in there that unites them. This is also why I find the pairings so interesting. Suddenly the original context is removed, and one thing does equal another, simply by juxtaposition."
For her upcoming gallery show, Owen collaborated with contemporary art curator Isabel Parks. They went through Owen's entire portfolio together, keeping an eye out for surprising images that complement each other in a way that pulls the viewer in.
"What I love about the pairings is how they are both totally unexpected and very obvious at the same time. Some of them are very visual, linking colors or shapes—others are seemingly unrelated and are more about the energy or feeling you get," she adds. "In either case, they force you to look at the images in a different way, and often take on a meaning separate from the original intention, if there was one."
Owen's gallery show opens on Thursday, July 21 from 7-9pm at 250 Moore Street #409 in Brooklyn, New York. For more details, click here. Check out some of Owen's best shots in the gallery, below.