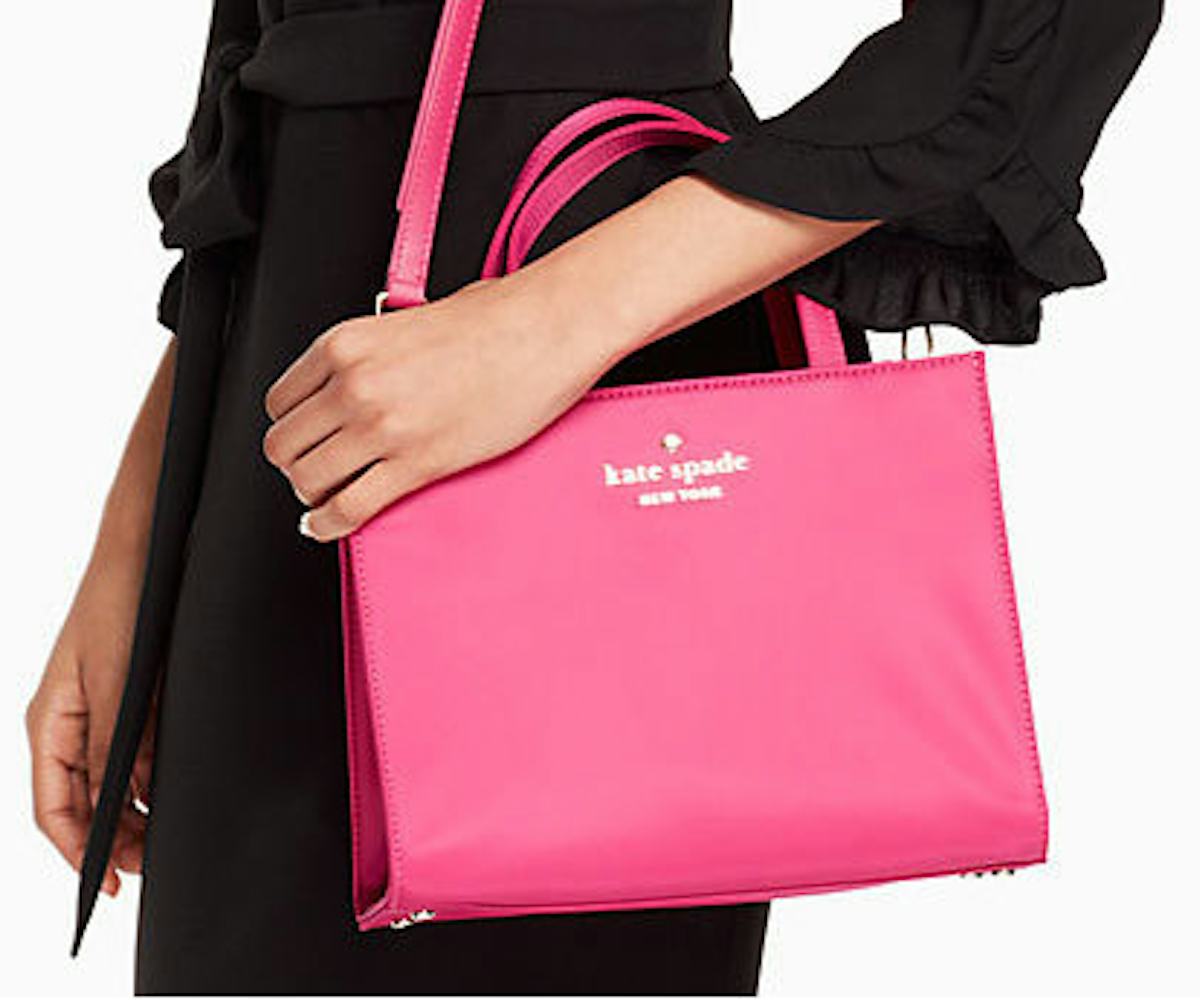 Photo courtesy of Kate Spade New York
Kate Spade New York Brought Back Everyone's Favorite '90s Bag
Are we tired of the '90s? As if!
You never forget your first. Your first designer bag, that is. If you're a real '90s kid, chances are your first bag was Kate Spade New York's Sam. The bag hasn't been sold as-new in years, but that's all about to change.
The time has come for Kate Spade New York to hop on the '90s revival bandwagon and bring back a trend we actually want and aren't embarrassed by. (Sorry, JNCO jeans.) After reintroducing Sam's iconic boxy silhouette at its Spring 2018 presentation, the brand just made the bags available—just in time for this iteration of New York Fashion Week.
"I think that bag started Kate Spade 25 years ago, but it's still relevant today," Deborah Lloyd, the brand's CCO, tells Glamour. Everyone, she says, wants to see it back in action.
Kate Spade New York updated the Sam with new materials, new colors, new patterns, and larger-than-average sizes. Of course, the iconic black nylon version is still available, too, for the most committed nostalgia lovers in the house.