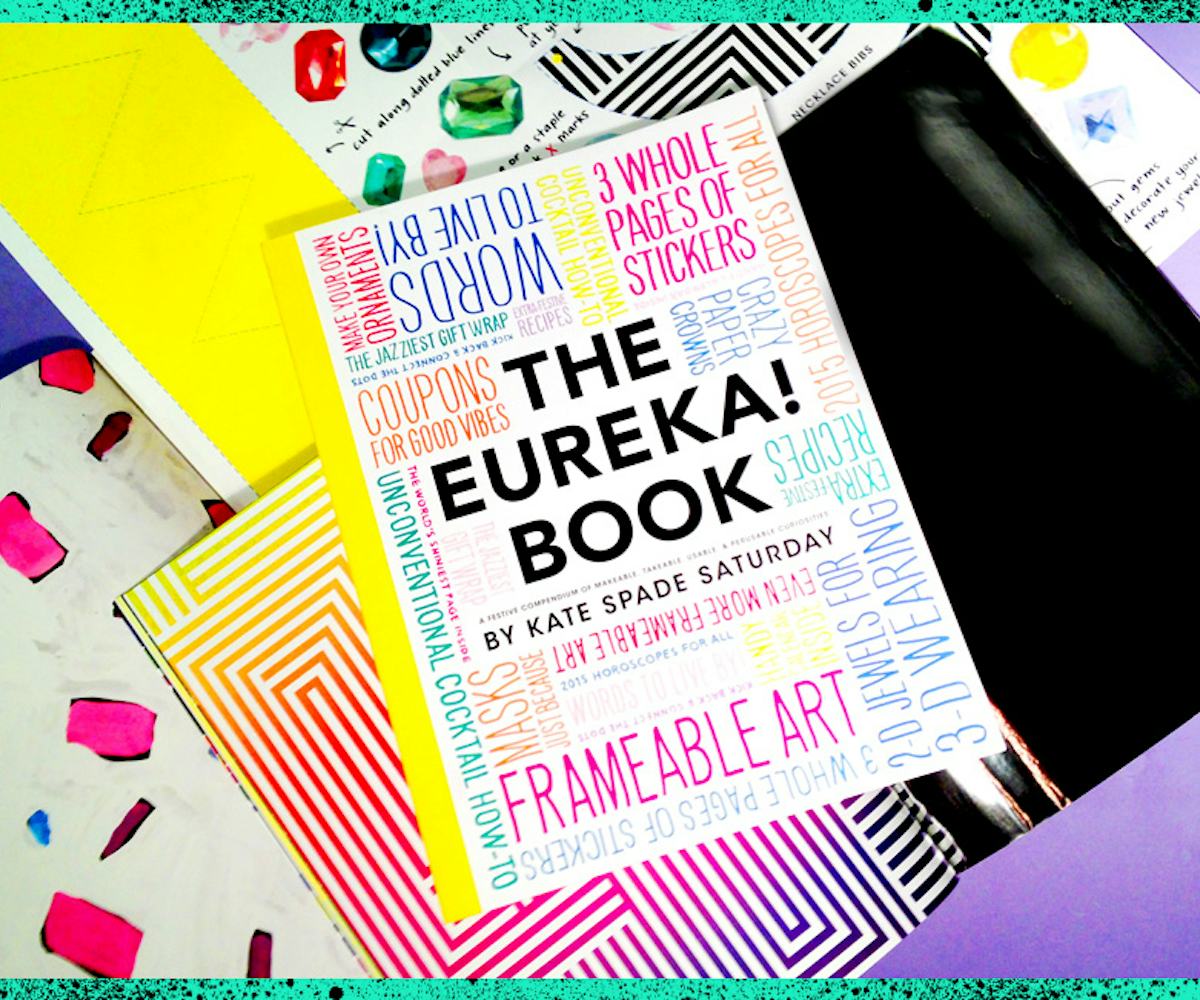 freebie friday: win a gift for the diy maven in your life from kate spade saturday
or for, you know, yourself.
Kate Spade Saturday may have just created the perfect gift for crafty grrls: The Eureka! Book. It's a totally rad activity book for adults, filled with content like DIY projects, recipes, and horoscopes. And with pages that double as wrapping paper, framable art, ornaments, and endless projects, it's an infinite source of fun in one vibrantly hued binding. 
Sure, you could go ahead and buy one (or ten) for the creative spirit in your life, but you could also win one. We're giving away 50 copies, so if you like fun, happiness, or pretty things (we have a feeling you enjoy at least one of those), enter to win, below. Because who says the holidays need to be just red and green?