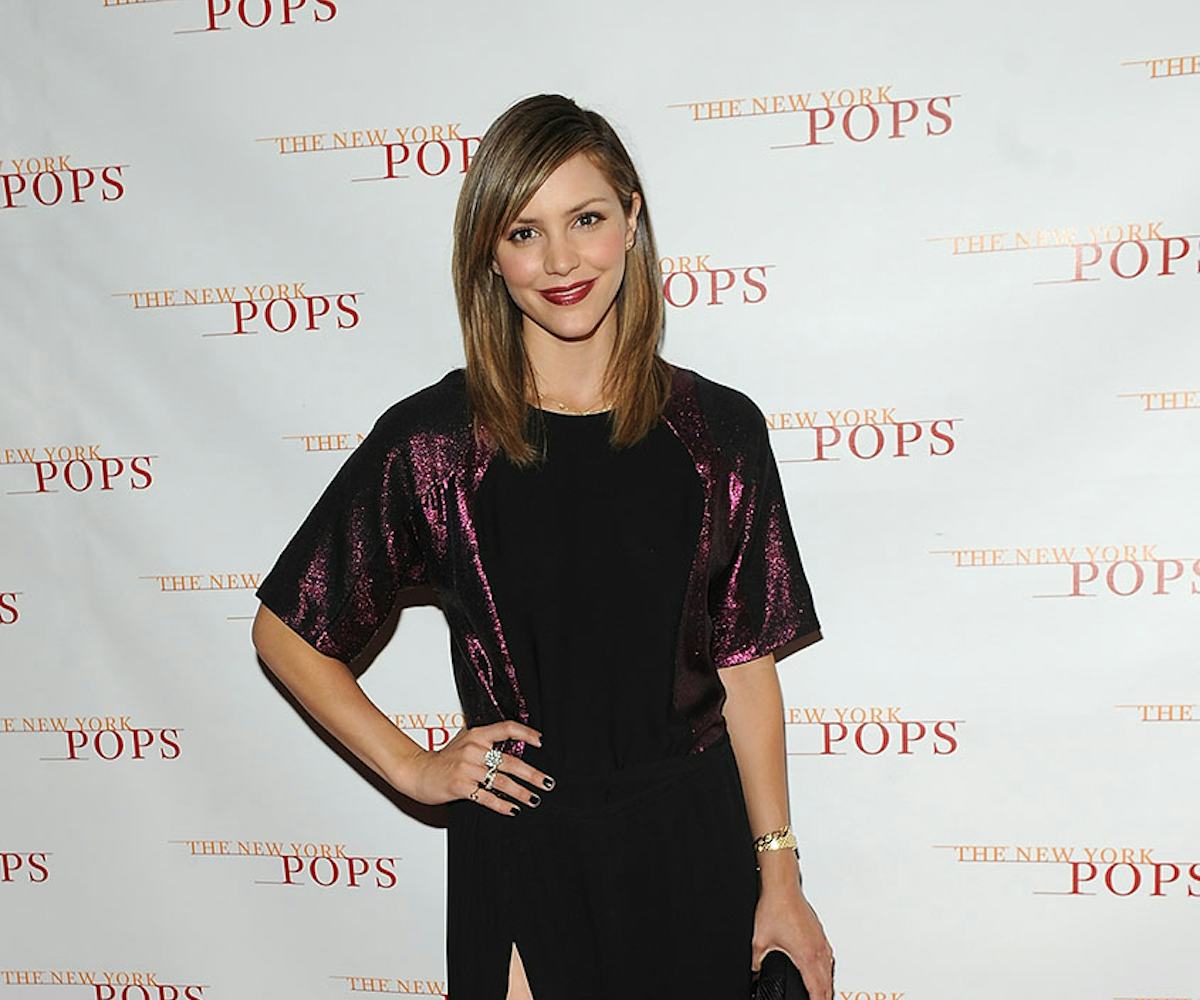 photo by getty images
best dressed: katharine mcphee
be a girl of the 21st century.
When it comes to intergalactic style, Zenon from Zenon: Girl of the 21st Century has got basically everyone beat. That girl knows how to make a metallic work for the daytime, and, 15 years after the film's release, it still boggles my mind. Though Zenon mastered the casual space look in 1999, Katharine McPhee was giving her a run for her money earlier this week in a stellar evening look.
At The New York Pops 31st Birthday Gala, McPhee wore a purple metallic contrast ensemble with sheer panels. The revealing slit paired with lucite heels, reveals skin in the sneakiest of ways. The matching lipstick and nails makes our hearts go "boom boom...my supernova girl." 
Get your intergalactic look that'll have you in a  space race with Zenon, shop our picks below.
Must: Guess Lucite Ponted-Toe Pumps-- $63.74
Trust: Sondra Roberts Bugle Beaded Fold-Over Clutch-- $115
Lust: 3.1 Phillip Lim Leather Baseball Dress with Contrast Sleeves-- $1,185