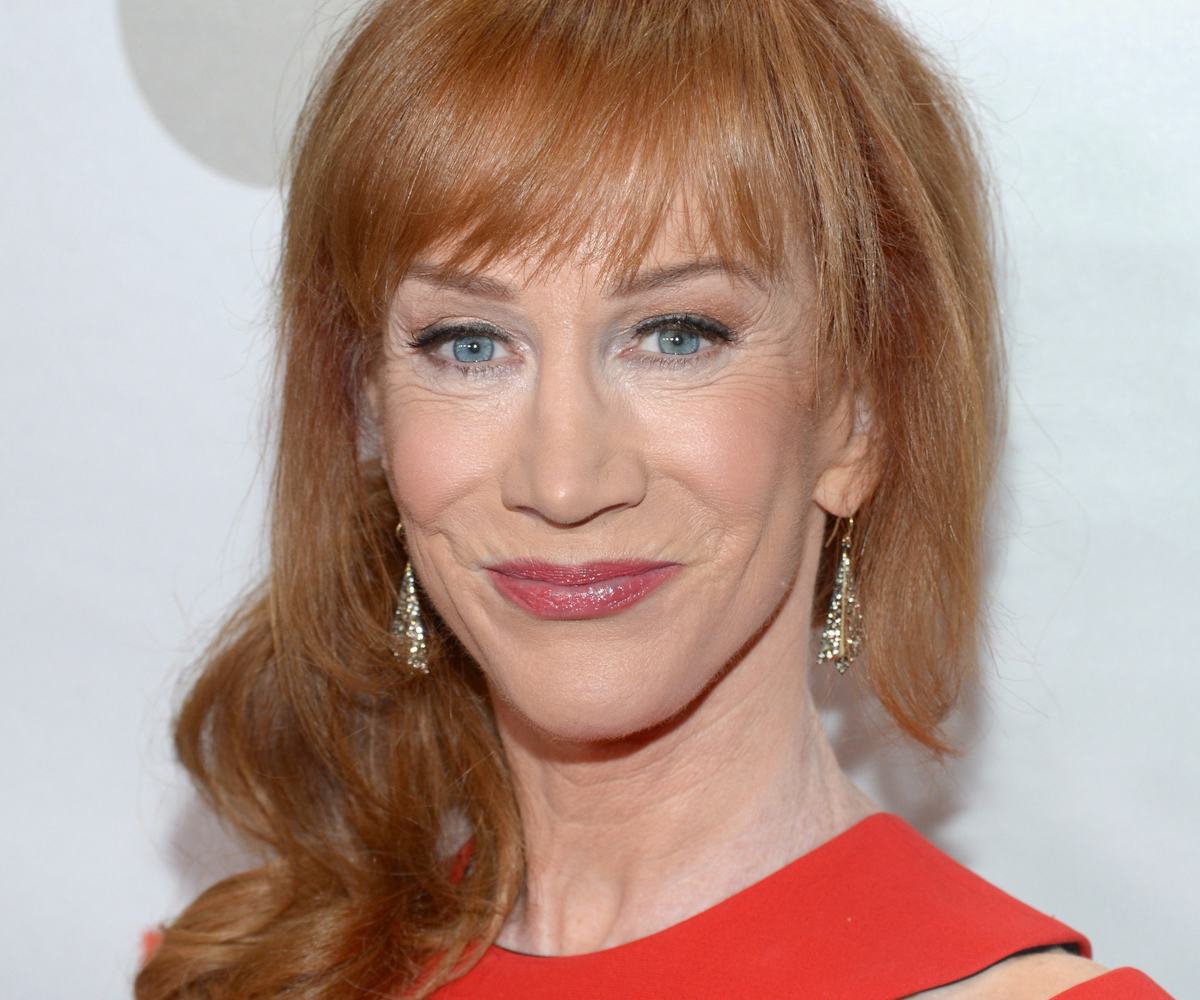 Photo by Matt Winkelmeyer/Getty Images for Equality Now
Kathy Griffin Apologizes For Photos Of Beheaded Trump
"I moved the line, and then I crossed it"
Yesterday, TMZ posted a series of disturbing images depicting Kathy Griffin holding a replica of Donald Trump's severed head, sparking waves of outrage from all points on the political spectrum. Newsbusters accused Griffin of channeling ISIS, while those on the left believe the photos make them look just as violent as the alt-right. The comedian has since issued an apology to "beg for your forgiveness."
"I sincerely apologize," Griffin said in a
hours after the pictures were released. "I'm just now seeing the reaction of these images. I'm a comic. I crossed the line. I moved the line, and then I crossed it. I went way too far. The image is too disturbing. I understand how it offends people. It wasn't funny, I get it. I've made a lot of mistakes in my career. I will continue. I ask your forgiveness. Taking down the image, gonna ask the photographer to take down the image, and I beg for your forgiveness. I went too far, I made a mistake, and I was wrong." 
Trump responded to the images this morning, tweeting, "Kathy Griffin should be ashamed of herself. My children, especially my 11 year old son, Barron, are having a hard time with this. Sick!" 
Donald Trump Jr. called the images "disturbing but not surprising," adding that, "This is the left today. They consider this acceptable. Imagine a conservative did this to Obama as POTUS?"
The left doesn't consider this acceptable and demonstrated that by voicing their outrage and disappointment in Griffin. 
"This is vile and wrong," Chelsea Clinton tweeted. "It is never funny to joke about killing a president."   
Griffin and photographer Tyler Shields have since taken down the images.