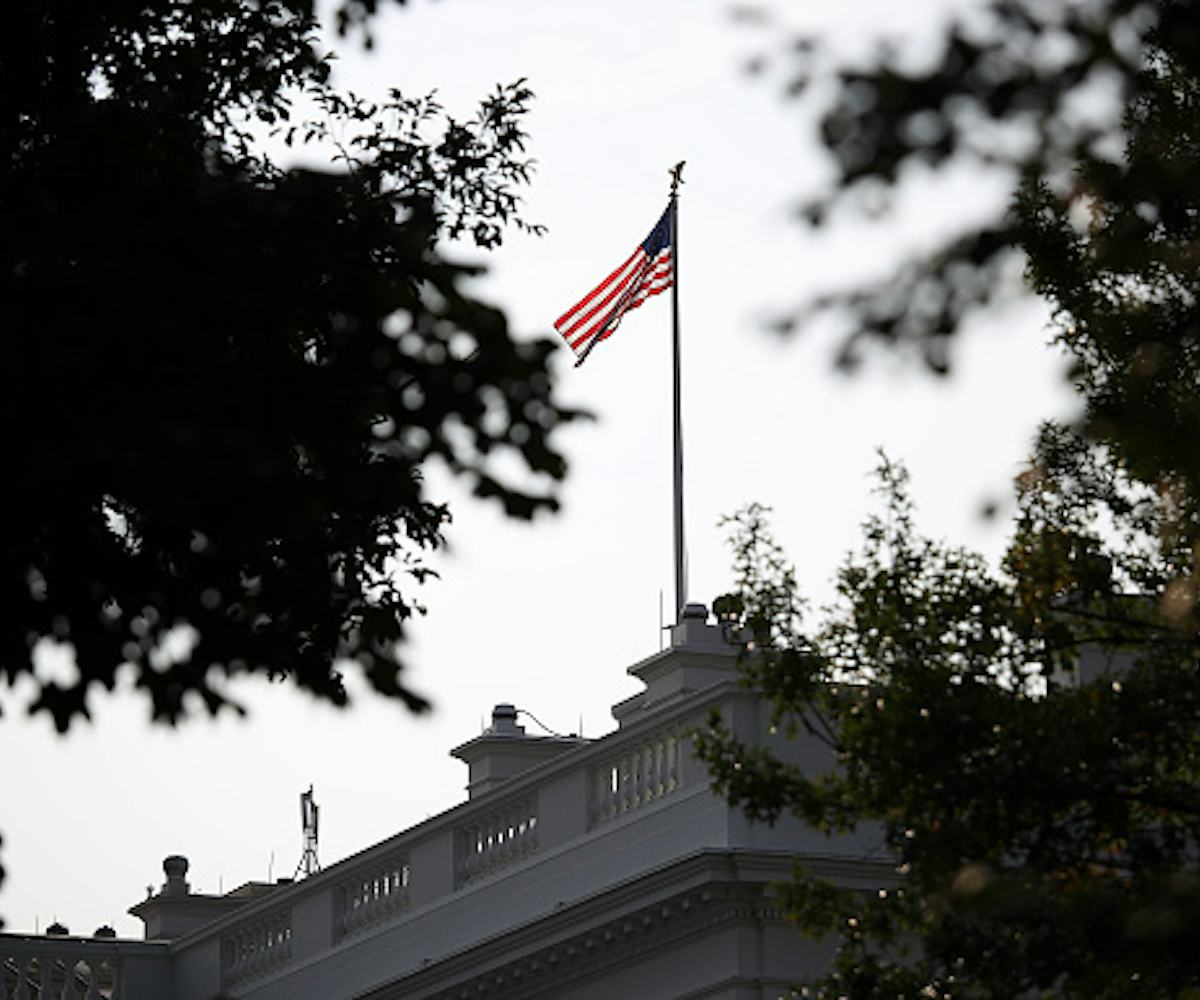 PHOTO BY WIN MCNAMEE/ GETTY
Donald Trump Can't Make Up His Mind Over How He Feels About John McCain's Death
In the age of social media, the death of a public figure sets off a wave of online eulogies, honoring the legacy of the deceased. Such was the case this weekend, when Senator John McCain died, as everyone from Barack Obama to Hillary Clinton to Alexandria Ocasio-Cortez shared their thoughts on McCain and wished well to his family. McCain's legacy is a complicated one, to be sure. While he endured unimaginable suffering while a prisoner during the Vietnam War, and demonstrated honor by refusing to leave captivity before other captive American soldiers were also released, McCain's record as a senator included voting against making Martin Luther King Jr. Day a federal holiday, and he was pro-gun and anti-abortion—a progressive's nightmare. However, in the last couple of years, McCain has been known for his opposition to President Donald Trump, with whom he had a blatantly antagonistic relationship. Still, the days following someone's death are not usually best utilized by insulting the deceased—not least because of the possibility of hurting their family and loved ones. So it would seem that Trump would join the fray and pay his respects to a significant figure in America's political landscape. And Trump did—sort of.
When the news came that McCain died of brain cancer on Saturday, Trump responded with a single tweet, after reportedly nixing an official White House statement that described the senator as a "hero." In the tweet, Trump gave his "deepest sympathies and respect" to the family of the late senator, ending with: "Our hearts and prayers are with you!" It's not exactly a gushing tribute, but, then again, there's no doubt Trump hated McCain.
The President's tribute didn't go unnoticed, with comedian Kathy Griffin calling out Trump's condolences and advising the president: Take McCain's "name out of your mouth you piece of shit."
And perhaps Griffin's vitriol made Trump reconsider his lukewarm response to McCain's death, because, just after midnight on Monday, Trump broke the U.S. flag code by raising the White House flag back to full staff, after it had been lowered to honor McCain. The flag is supposed to stay lowered at half-staff until burial, but it seems as though Trump can't be bothered to pay respects to a member of his own political party.
Maybe this is payback for the fact that, while Trump is apparently not even invited to McCain's funeral, both Barack Obama and George W. Bush will be giving eulogies.