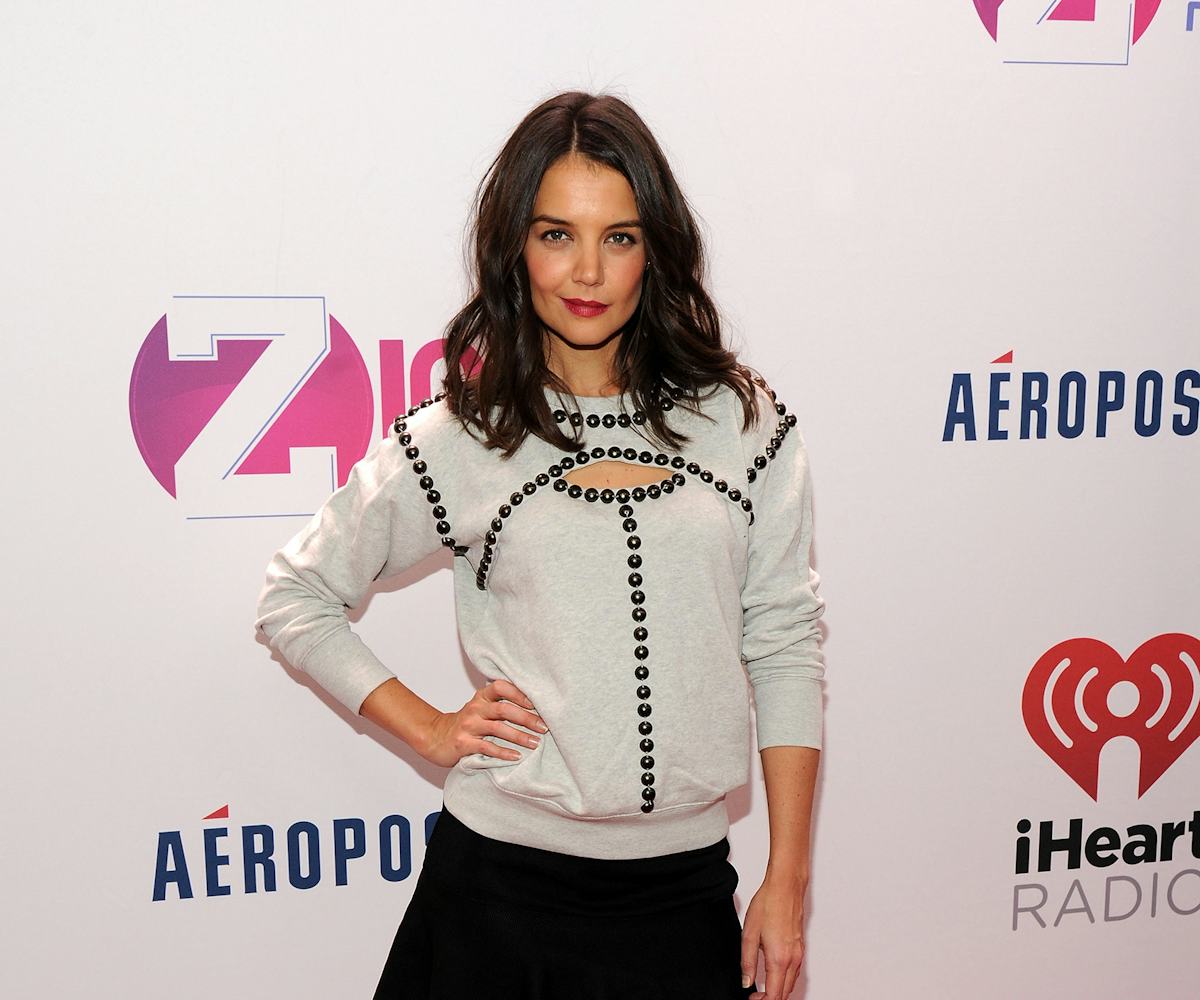 photo by getty images
best dressed: katie holmes
sweatshirts on the red carpet? don't mind if we do.
Sweatshirts. Not the most alluring name of a garment, and nine out of 10 times, not the most flattering garment either. But leave it to Katie Holmes to be the exception to the rule. Holmes hit the red carpet in a studded Isabel Marant sweatshirt, no less, and proved that being comfy can be the chicest thing you can do.
So with the holidays approaching quickly, it's time to revamp your dinner-table-then-dancing style, and we think we know how: by stealing Holmes' style. So try out a sweatshirt look and revel in the bliss that is being able to eat a lot of pie and still feeling like you're dressed to the nines. 
MUST: Zara Bow Pumps -- $49.90
TRUST: BCBG Valeria Ruffled Skirt -- $112