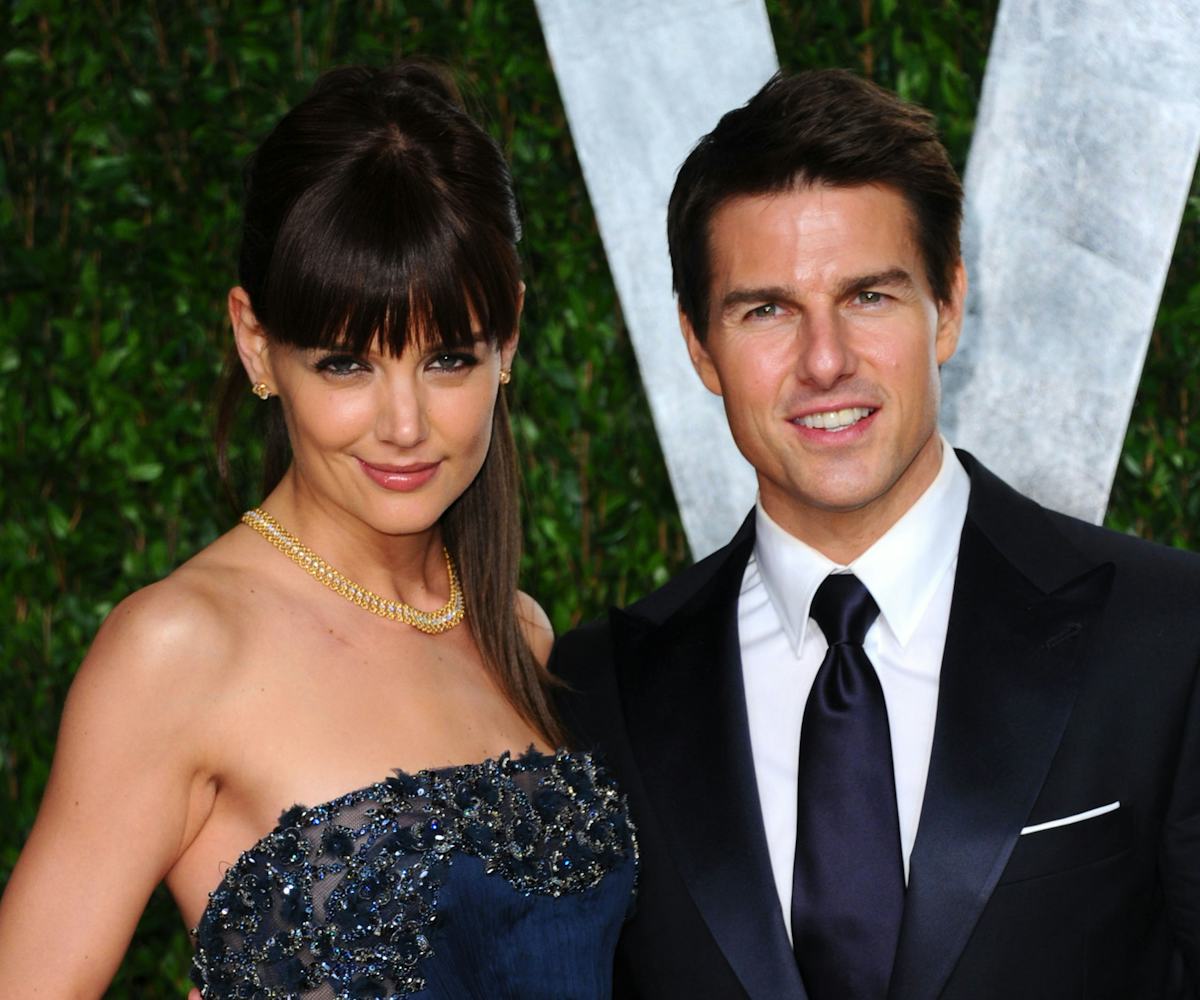 Photo by Alberto E. Rodriguez/Getty images
Katie Holmes Responds To Leah Remini's Scientology Claims
"I Wish Her Only The Best"
Ever since divorcing Tom Cruise in 2012, Katie Holmes has stayed silent about her experience with Scientology, and just how big a role the church played in her marriage's demise. That was all set to change on Friday's hugely anticipated 20/20 special, in which ex-Scientologist Leah Remini is expected to make some explosive revelations about events that took place over the course of Cruise and Holmes' secretive marriage. 
While teasing the special on Friday's Good Morning America, ABC News' Dan Harris promised that audiences could expect to "hear from Katie Holmes, the former wife of Tom Cruise, what she is now saying about Leah." What Harris wanted us to believe was that Holmes herself would make an appearance on the special, to personally address Remini's claim that she once saw Cruise "forcibly kissing" Holmes, and that after she told them to "get a room," she was reprimanded by the church. 
The truth is, that Holmes will not be appearing on the program, and that Harris was merely referring to a statement she issued through her publicist, which Los Angeles Times writer Amy Kaufman has since reported. "I regret having upset Leah in the past and wish her only the best in the future," the statement reads. 
Even without an appearance by Holmes, Remini's appearance on 20/20, which airs Friday, Oct. 30, at 10 p.m., promises to be an explosive one.
Set those DVRs, people.