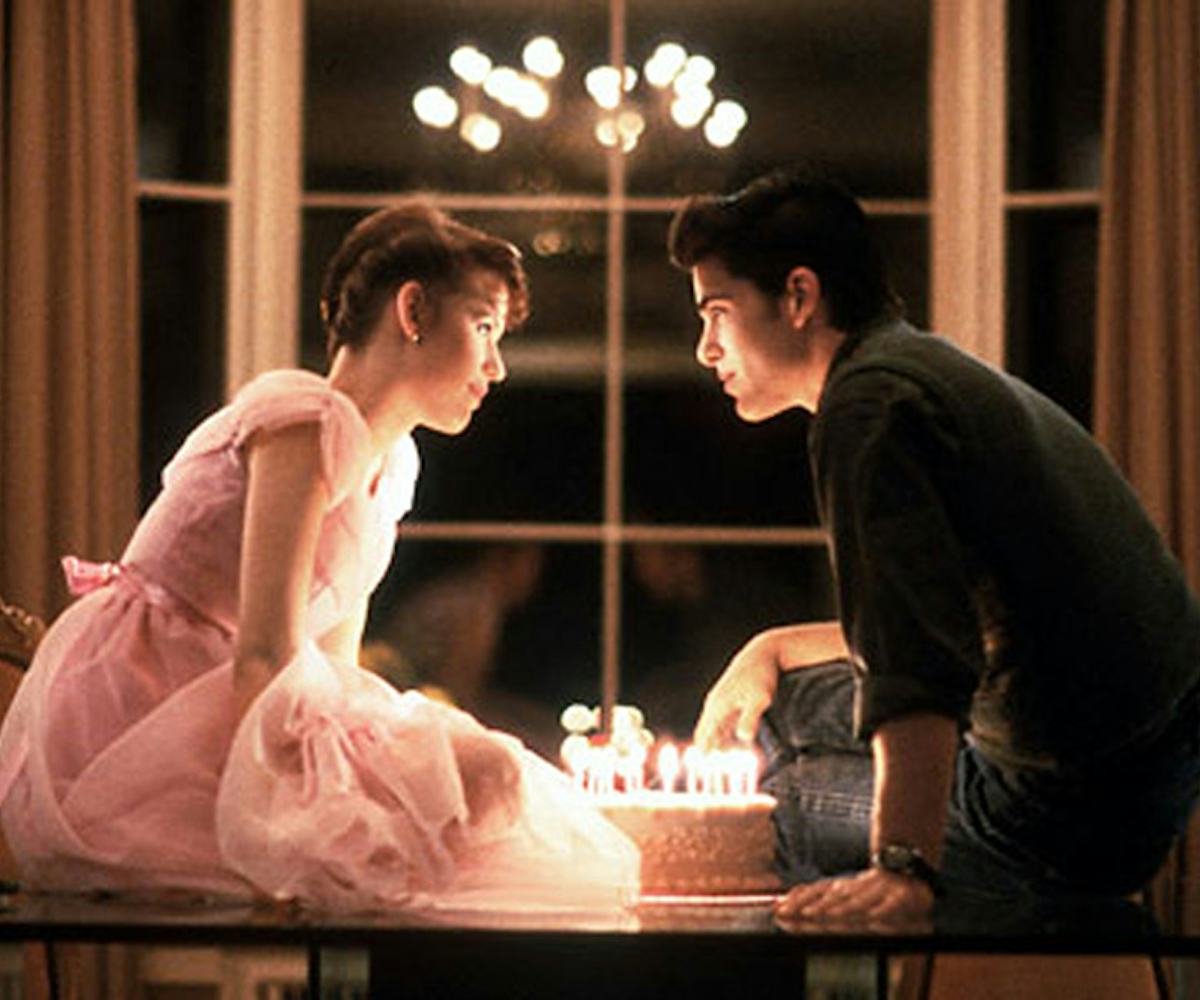 the checklist
how to have the best birthday ever with cake, katy perry, and '80s movies.
The Curator:
, Newsletter Editor
The News: Olivia Wilde and Jason Sudeikis Have a Baby!
Since this 
is
a birthday edition of The Checklist and all, just in case you haven't heard, our 
cover star, actress, and all around It Girl Olivia Wilde tweeted a picture announcing the birth of her son! Otis Alexander Sudeikis was born yesterday, and we're pretty sure he'll end up on the cover of NYLON Guys one day—so stay tuned for that. Happy first full day of life Otis, you're already
way
cool.
The Look:
Since
NYLON is celebrating its 15th birthday this month
, and since I'm celebrating my birthday today, I only found it fitting that my checklist be totally inspired by birthdays! That's why I couldn't resist taking a style hint for my birthday party from
Sixteen Candles
, the classic '80s movie about the awkwardness of being a teenager (which gets worse when the main character finds out that her family completely forgot her birthday). Instead of rocking a poofy pink tulle dress like Ringwald's character, Samantha, sports on her birthday, I'm thinking I'll go with an updated version of the look by rocking
this Sasha Jumpsuit from Nasty Gal
.
The Face: Philosophy's Vanilla Birthday Cake Lip Shine
The best part about birthdays? Cake, duh! Not sure about you, but just when I think I've had enough of the sweet stuff, my mind is like, "Jackie, what do you mean you've had enough cake?! It's your
birthday
." So I go have more. Or, I could always go with another application of
Philosophy's Vanilla Birthday Cake Lip Shine
, which both tastes and smells like the ultimate birthday treat.
The Song:
When
the
Ace of Cakes makes a bunch of cakes for your music video, you can pretty much expect that they're going to look totally 'grammable. Lucky for Katy Perry, Duff Goldman cooked up a bunch of seriously cool cakes (one even looks like a cat) for the pop star's "Birthday" music video, which I'm naturally watching over and over again today. So, whether or not today is your birthday, I just want to say that you should live today like it's your birthday, too. But if today
is
your birthday (I'm looking at you
, Kelly Clarkson, Barbara Streisand, and Jean Paul Gaultier), then cheers to us!
Nasty Gal Sasha Jumpsuit - $78
Philosophy Vanilla Birthday Cake Lip Shine - $10
Olivia Wilde + Jason Sudeikis = Otis Alexander Sudeikis