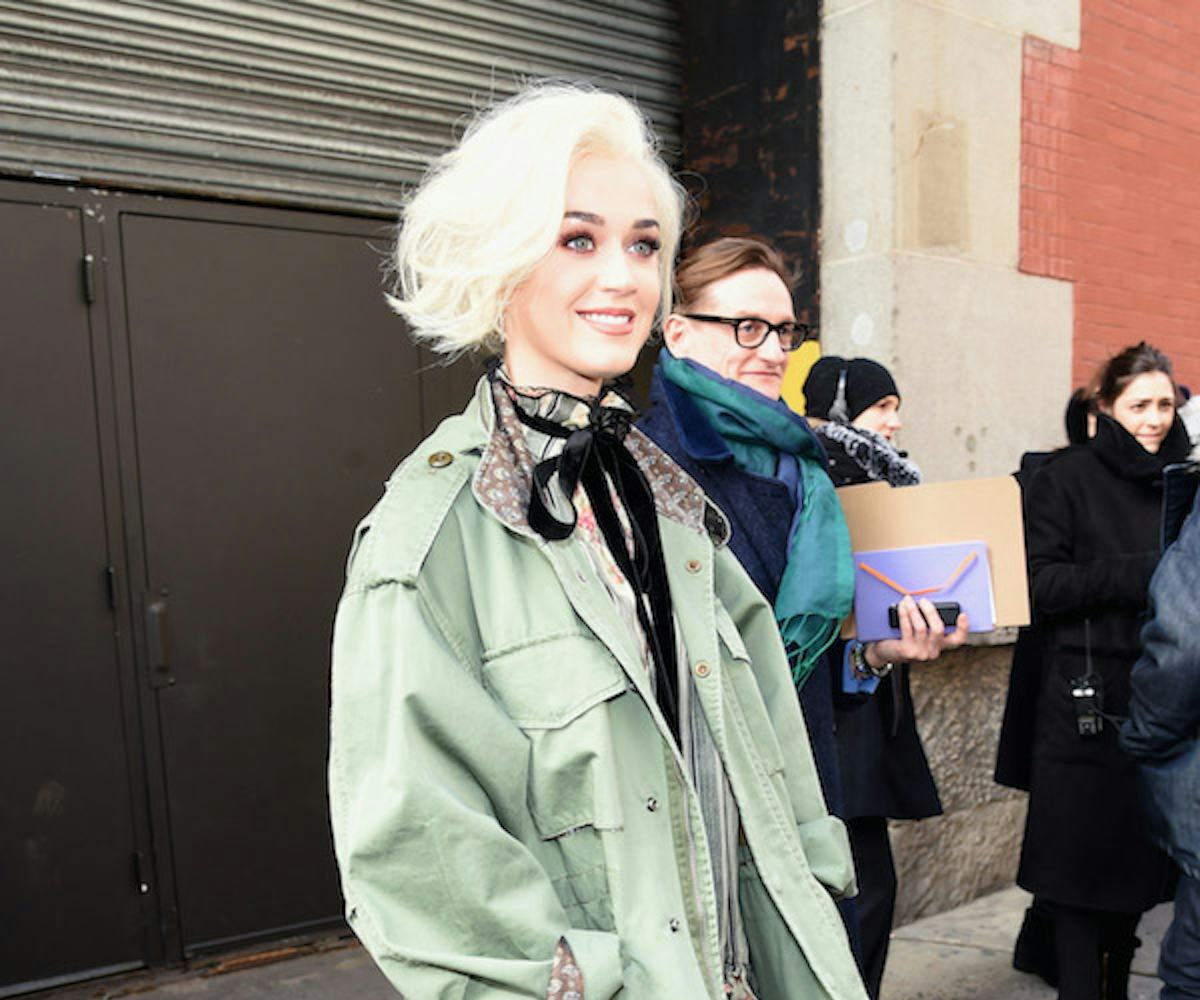 Photo by Jamie McCarthy/Getty Images
Katy Perry Releases A Bizarre New Teaser For "Chained To The Rhythm" Video
Do you need an escape? Are you ready to dance your troubles away?
Katy Perry released what might just be the best video of all time when she dropped a lyric video for "Chained to the Rhythm" featuring a tiny kitchen meal being made for a hampster. Turns out the singer has more in store for this single, and it looks like it's going to be a bizarre ride—literally. Yesterday, Perry posted a strange teaser on Instagram featuring music from the song as a backdrop to a pretend promo for an amusement park called Oblivia, which sports a googly-eyed hamster as its mascot. Although it's unclear what exactly this promo is for, it seems pretty certain that there's another video on the way.
The teaser opens with a retro nuclear family playing out their traditional roles, and the amusement park plays on the theme of "white picket fences" that also appear in the song. The dystopian Oblivia features rides such as "The Wheel" (a giant human-sized hamster wheel), "Bombs Away," and "The American Dream Drop," which clearly play on the song's political undertones about living in a comfortable bubble ignorant to the troubles going on around you, and the necessity of waking up to see the greed and the lies we're fed by people in power.
Whatever "Oblivia" is, it's going to be released on Tuesday, February 21, and it seems likely it'll continue to play out the song's political message. And, although these themes seem a bit heavy-handed in the teaser, they're also subtle enough to not garner any presidential tweets (though who knows). Knowing Perry, there's likely to be more twists ahead. Maybe instead of breaking out of Oblivia, everyone gets consumed by a giant hamster. Only time will tell.
Check out the teaser for Oblivia below.
(Via Elle)