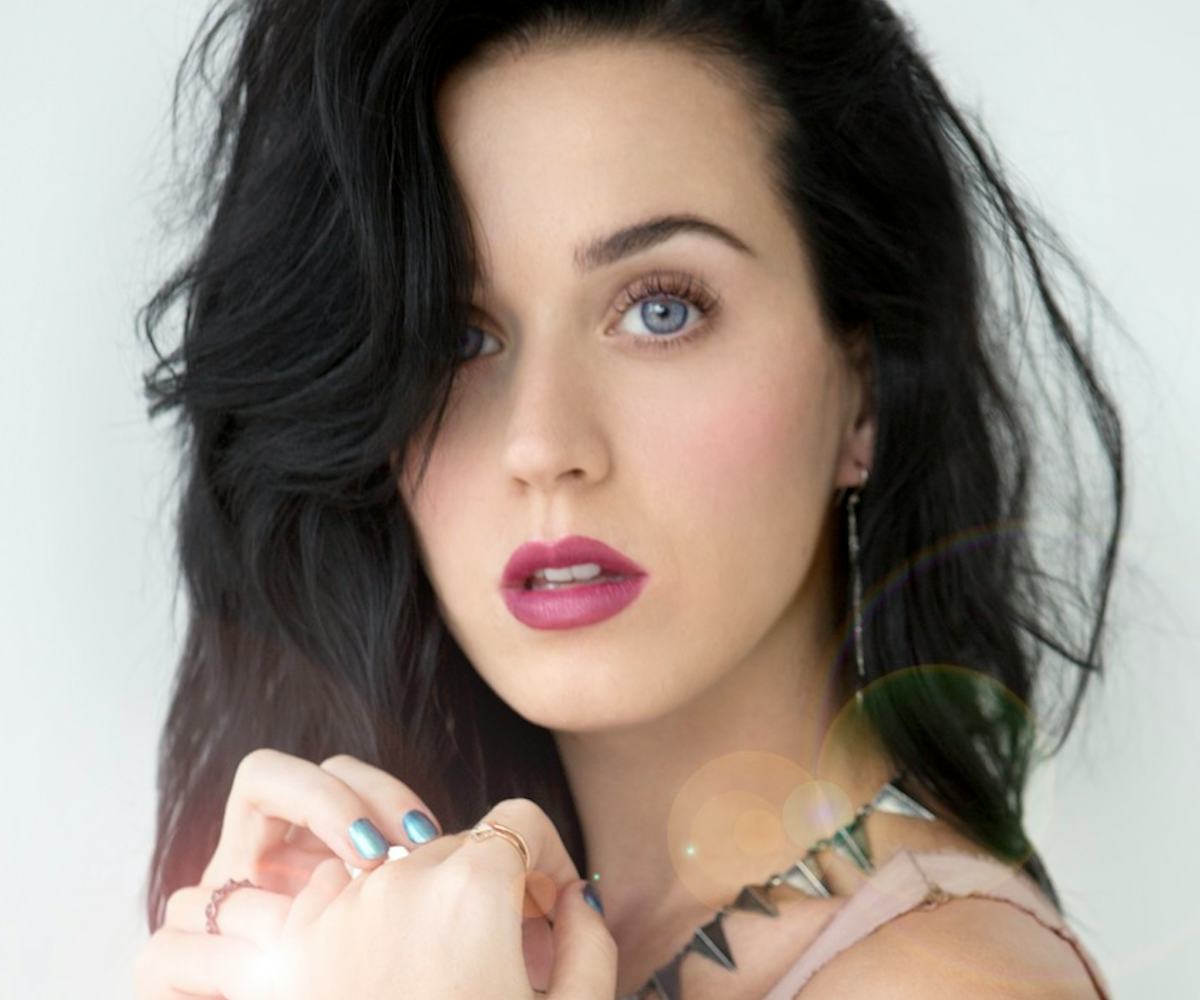 photo courtesy of covergirl
katy perry x covergirl
getting pretty with the pop star.
Pop quiz! Name a beauty chameleon who's better at switching up her appearance--and still looking good--than Katy Perry. With the exception of the braces she rocked in "Last Friday Night" (although technically that was Kathy Beth Terry), it's basically impossible, right? 
Whether it's bright blue hair or gothy purple lips, Perry is a star who clearly has the makeup thing down pat, so it makes total sense that Covergirl has recruited her for the newest campaign. She's joining the already-rad CG roster, which includes past and present faces like Drew Barrymore, Janelle Monae, and Rihanna. This is huge enough news on its own--but what's most surprising is that the ad is so, well, natural. Talk about easy, breezy, beautiful.
Think super-light foundation, curled lashes, and berry lips that we all want to replicate STAT. Luckily Covergirl's one step ahead of us, providing the breakdown to nab Perry's ad look ourselves (thanks, guys!). All of the products are available in stores, and we'd suggest getting them now. Considering everything Katy Perry touches turns to gold, her first-ever beauty campaign is bound to be no exception.
So here goes: 
LIPS: Covergirl LipPerfection in Euphoria
EYES: Covergirl Eye Enhancers 3-Kit Shadows in Café Au Lait
Covergirl Clump Crusher Extensions by LashBlast in Very Black 
Covergirl Brow and Eyemaker Pencil in Midnight Brown 
FACE: Covergirl TRUBlend Liquid Makeup in Buff Beige
COVERGIRL Clean Glow Blush in Roses