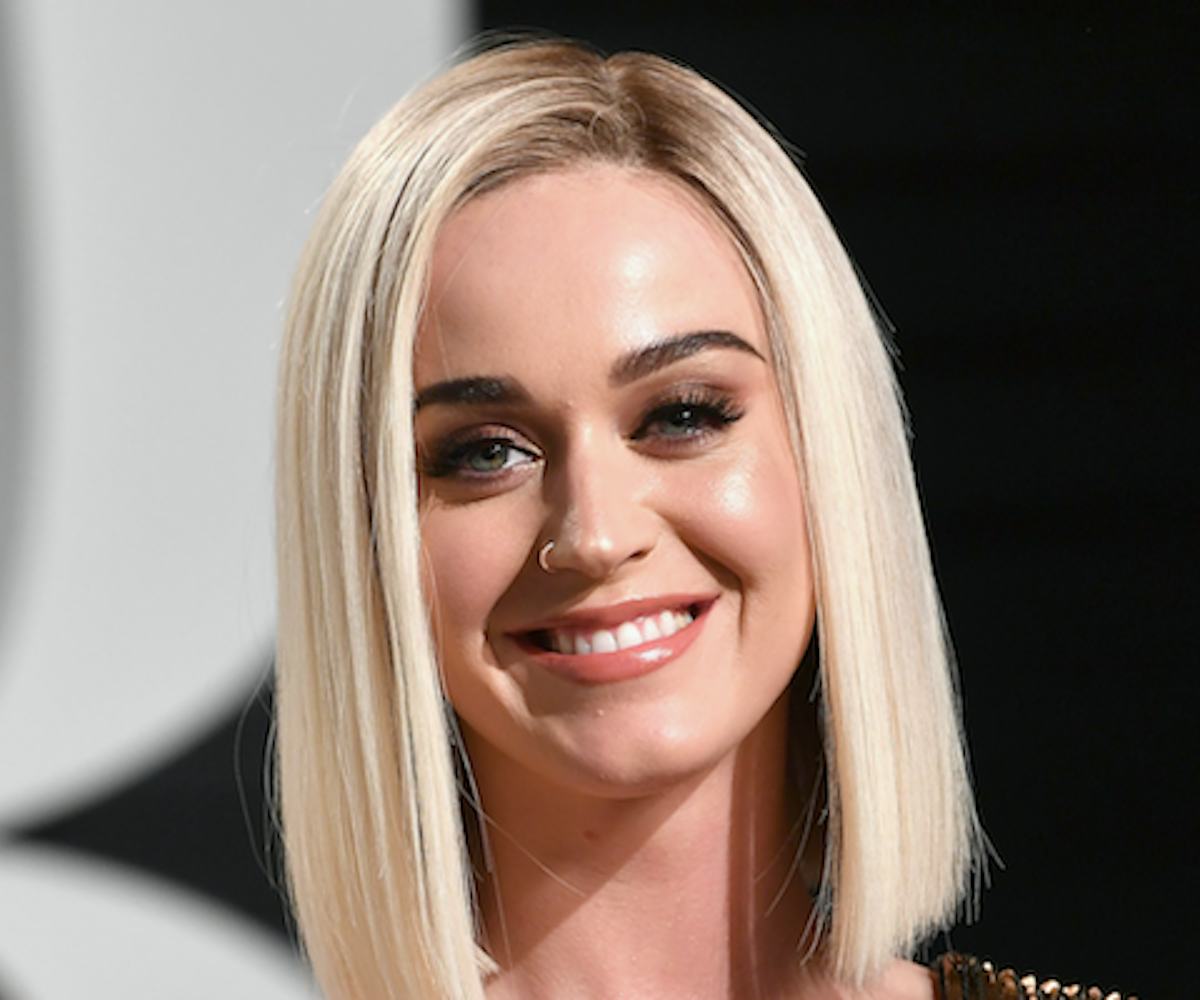 photo by Pascal Le Segretain / getty images
Katy Perry Criticizes Meghan Markle's Dress Before "Supporting" Her
A backhanded compliment at its finest
In case you missed it, Meghan Markle and Prince Harry tied the knot in Windsor Castle over the weekend. And though the pair looked absolutely adorable during the ceremony, the newly crowned Duchess of Sussex truly stole the show with her elegant looks. Surprisingly, not everyone was a fan of Markle's stunning ensembles.
While speaking to Entertainment Tonight's Lauren Zima about this weekend's historic event, Katy Perry revealed she wasn't a fan of the Givenchy ceremony dress when she suggested that she "would have done one more fitting."
"I'm never not going to tell the truth," she said of Markle's gown, which was designed by the luxury label's first female artistic director, Clare Waight Keller. "One more fitting, but I love you."
And while it's all fine and dandy to have your own opinion, the critique didn't stop there. She then took it a step too far by pinning up Kate Middleton's 2011 wedding look against Markle's, declaring Middleton's better: "Kate, Kate, Kate won, Kate won!"
And if that wasn't enough, Perry added that, despite her criticism and comparisons of the looks, she's happy for the newlyweds and offered a compliment to Markle for her humanitarian efforts. "I'm so happy for them, and, you know, I don't know them from Adam, but it's amazing what she's doing with all this, her humanitarian efforts," she said. "You know, the fact that she's a proud feminist, I love all that. I support her as another woman and love her and wish them both well."
Needless to say, people were not here for Perry's slandering of Markle's dress and took to Twitter to call her out for pitting the two royal women against each other.
Perry, if you have nothing nice to say, please keep quiet.