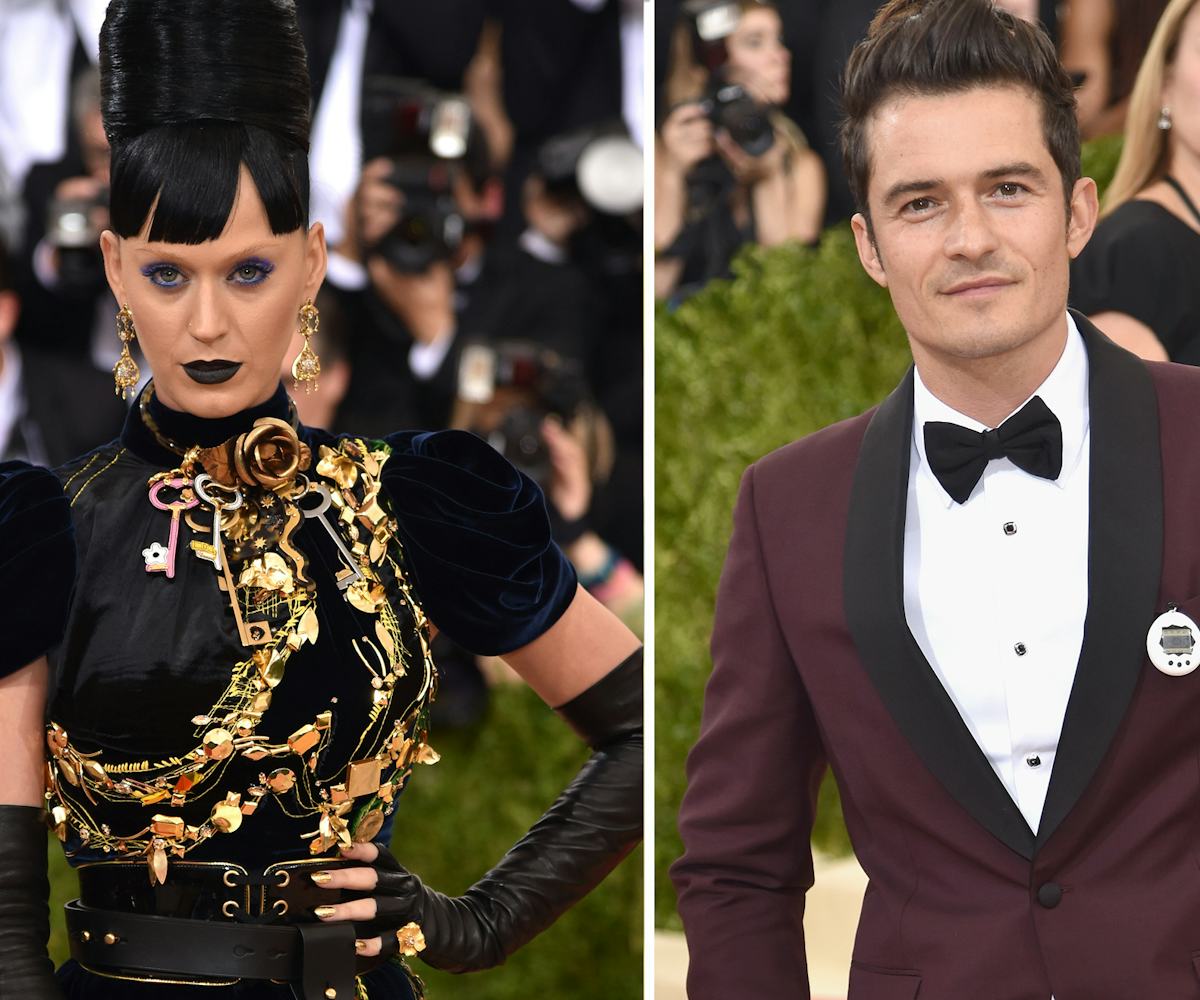 Photo by Dimitrios Kambouris/Getty images
Tamagotchi Officially Sets The Bar High For Relationship Goals
Orlando Bloom + Katy Perry = ❤️
Forget class rings and streaming service passwords—Tamagotchi is the way to validate the status of your relationship in 2016. Last night, Katy Perry and Orlando Bloom showed up separately at the Met Gala but made it very clear that they are together with matching Tamagotchis.
The "accessory" was easy to miss at first glance, but once you really zoomed in on their outfits it became the statement piece. (Perry's velvet Prada gown was gorgeous as was Bloom's dapper suit from the same designer, but those Tamagotchis took their looks to the next level.)
"I've had two Tamagotchis located in Connecticut and I just feel a little like… like I'm in tech but I'm not playing your game," Perry told People. "But I've been keeping these bitches alive since '96."
The couple attended a bunch of after-parties together, where we hope they were preoccupied feeding their Tamagotchi pets instead of each other. Obviously, they were the only ones who really understood the "Manus x Machina" theme. Who needs a smartphone?
Long live the '90s.