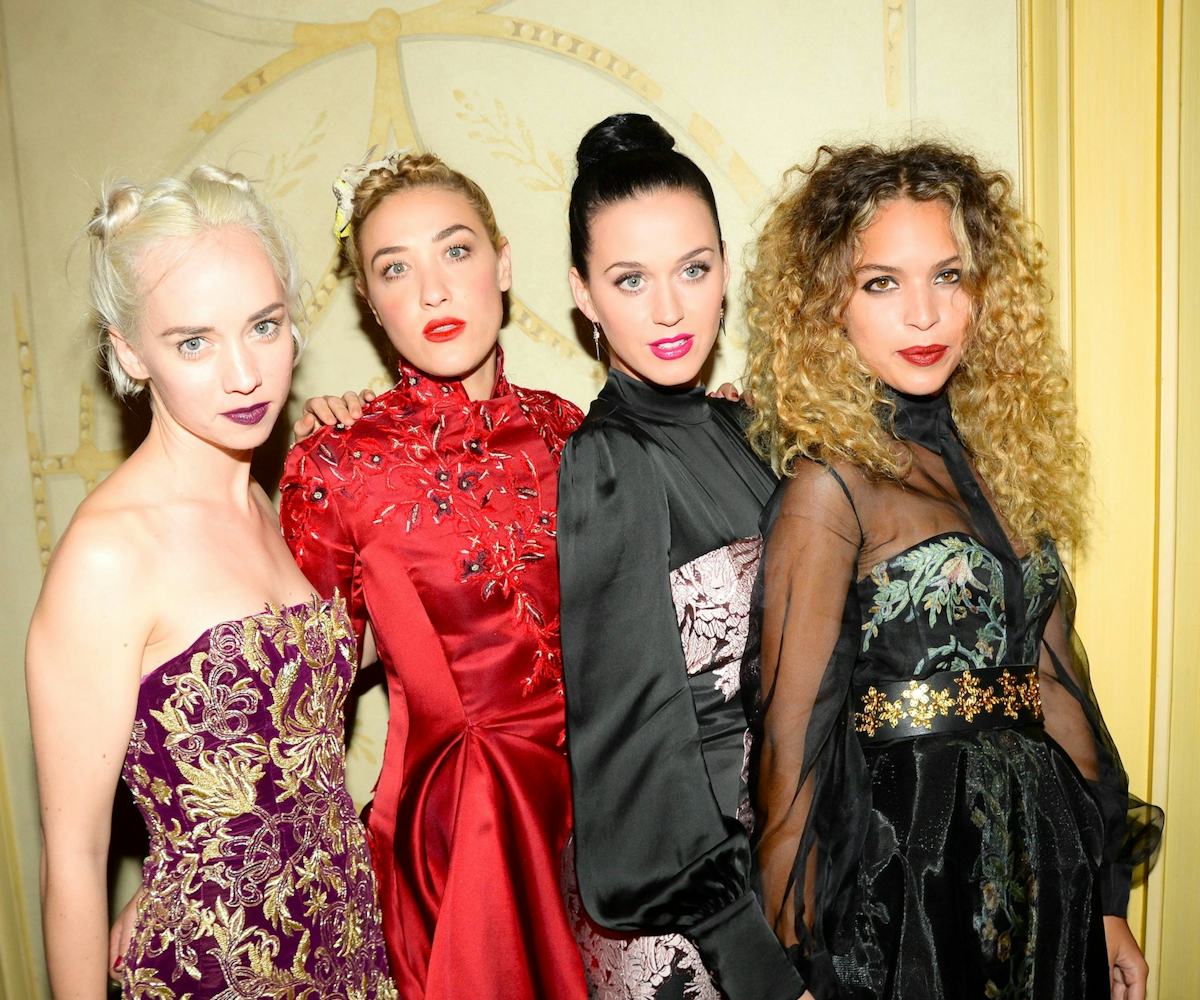 all photos by bfa/bfanyc.com
party of five
katy perry and her crew hit paris.
Whew.
After a whirlwind four weeks, Fashion Week finally came to a close on Tuesday in Paris.
But before everyone heads home to sleep for basically forever, we have the ultimate party recap right here. Click through the gallery to see Katy Perry in a BFF sandwich with Mia Moretti and Caitlin Moe; Swizz Beatz and Alicia Keys being super cute as usual; and finally, models that give Willow Smith a hair-whipping run for her money.
After all, can you really blame them for being excited? It's the freaking weekend, you guys! So before you go out tonight, live vicariously through these parties below. 
Alicia Keys and her husband Swizz Beatz prove cuteness yet again at the after party for "The Inevitable Defeat of Mister & Pete."
Willow Smith, watch your back. Model Martha Hunt whips her hair back and forth at the New York New York Paris Party.
Cool girl sandwich! Caitlin Moe, Mia Moretti, Katy Perry and Cleo Wave serve up plenty of outfit and beauty inspiration at the screening of MADEMOISELLE C in Paris.
Two of our NYLON faves, Bip Ling and Atlanta de Cadenet Taylor, squeeze in some quality hang time at the Kenzo after party.
We're still counting down the days until the release of Kill Your Darlings, but this photo of Dane DeHaan, Daniel Radcliffe and Patrick Wilson chilling after their screening should make the wait a tiny bit easier.