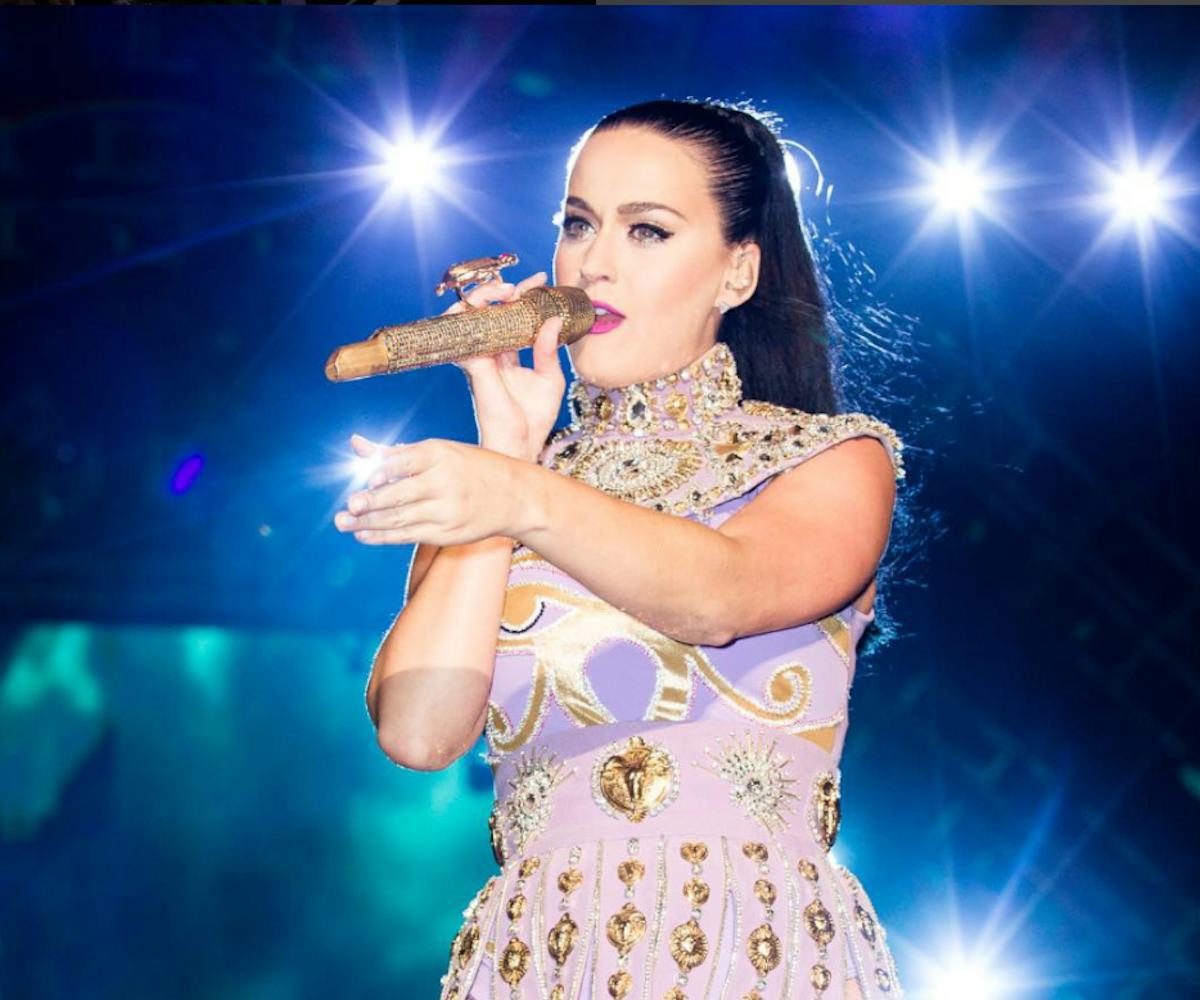 Photo via @katyperry Instagram
Katy Perry Donated To Planned Parenthood And So Should You
It's no secret that Hollywood was one of the communities most affected by Donald Trump's shocking victory. Throughout Hillary Clinton's campaign, the biggest stars on the planet threw their support behind her, and her shocking loss has been a tough pill to swallow.
No one was a bigger advocate for HRC than Katy Perry, who spoke at Clinton's coming out party and paid homage to her on Halloween. And while Perry was devastated by Tuesday's results, she set an example Friday by donating $10,000 to Planned Parenthood.
"Planned Parenthood educated me on my body and my reproductive health, so that I could focus on my dreams and using my voice until I knew the timing was right for me to make a plan to have a family," Perry wrote on Instagram. "Since then, I have been able to focus wholeheartedly on bringing messages of strength and becoming a voice for others. Without this education, I may have had a different life path."
Perry's donation to the reproductive health nonprofit was a direct response to the difficulty her family had in obtaining affordable healthcare, which forced her family to seek out dental care in Mexico when she was still a struggling artist.
"I am grateful for and stand in support of Planned Parenthood for giving Katheryn Hudson the knowledge to plan, and for continuing to be a haven for women to learn all options for their future," Perry wrote. "Now, more than ever, we all need to protect and create safe places for each other. I hope I can help inspire you to make a gift as well, and become a member and an ally."
For more information on how to donate to Planned Parenthood, click here.