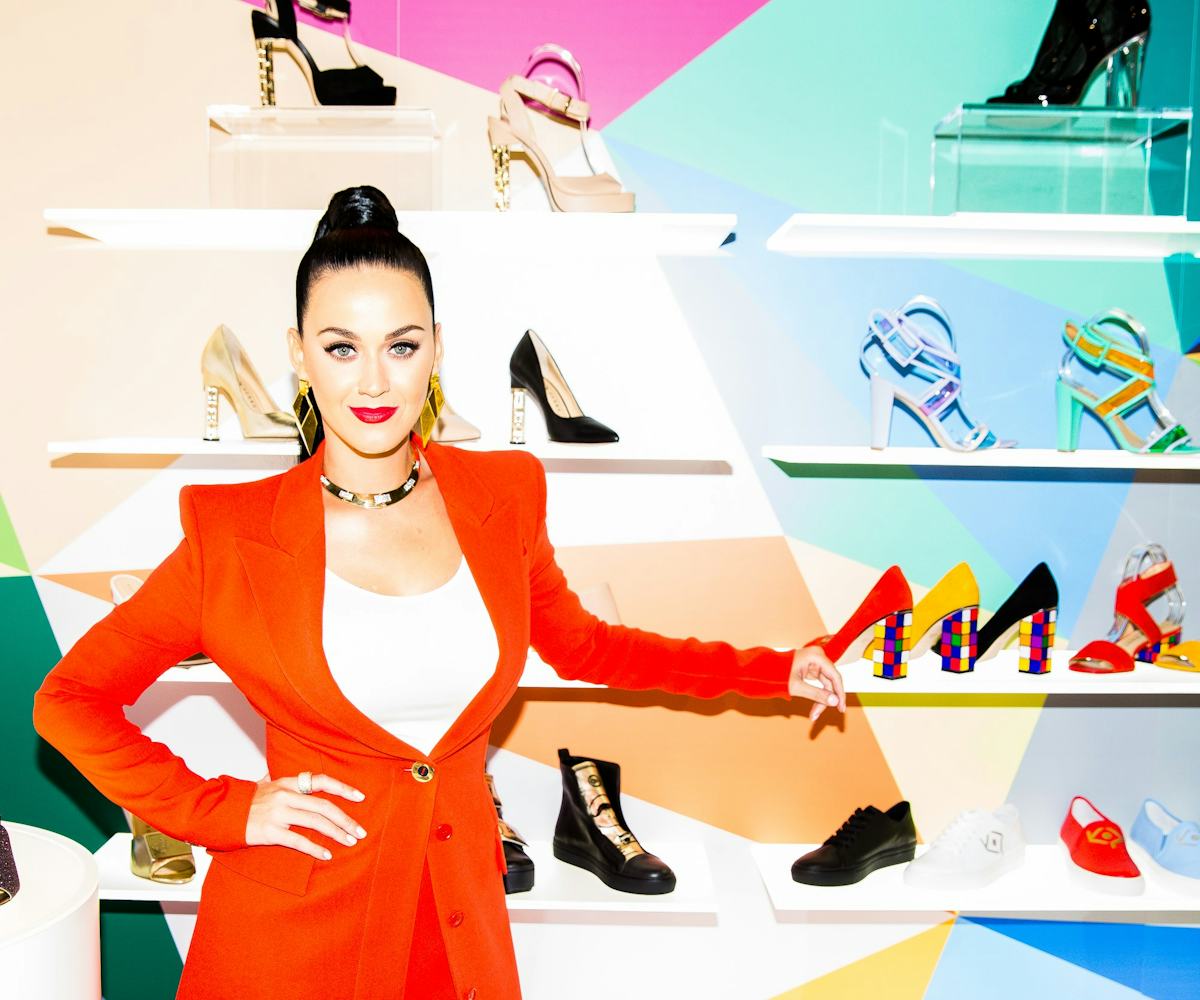 Photo by Rony Alwin
Katy Perry's New Shoe Line Is Very Katy Perry
Just a few months after launching a lipstick line with CoverGirl, Katy Perry is back with a new collection of her own—and it's going to be major. Perry is delving into the world of footwear design, teaming up with Global Brands Group to bring her creative vision to life with a full collection of shoes for spring 2017.
While we don't have much information right now, aside from a few sketches, we can already tell her line is not for the faintest of heart. You can expect a touch of whimsy, a hint of bold, and a collection that is very Katy Perry. Her designs will feature sleek and futuristic materials such as lucite and vinyl, metallics and florals, and a hodgepodge of textures and embellishments on an assortment of styles, from playful stilettos to colorful sneakers.
Prices are also on the affordable side, starting at $59 and going up to $299. Based on the sketches alone, we're getting some serious Sophia Webster meets Charlotte Olympia vibes, and with prices that good, we're going to be (as we expect the rest of the world) all over it.
You can expect the line to hit major department stores, specialty stores, and e-commerce stores in February 2017. Until then, check out the exclusive sketches below, and stay tuned for more images closer to the launch date.