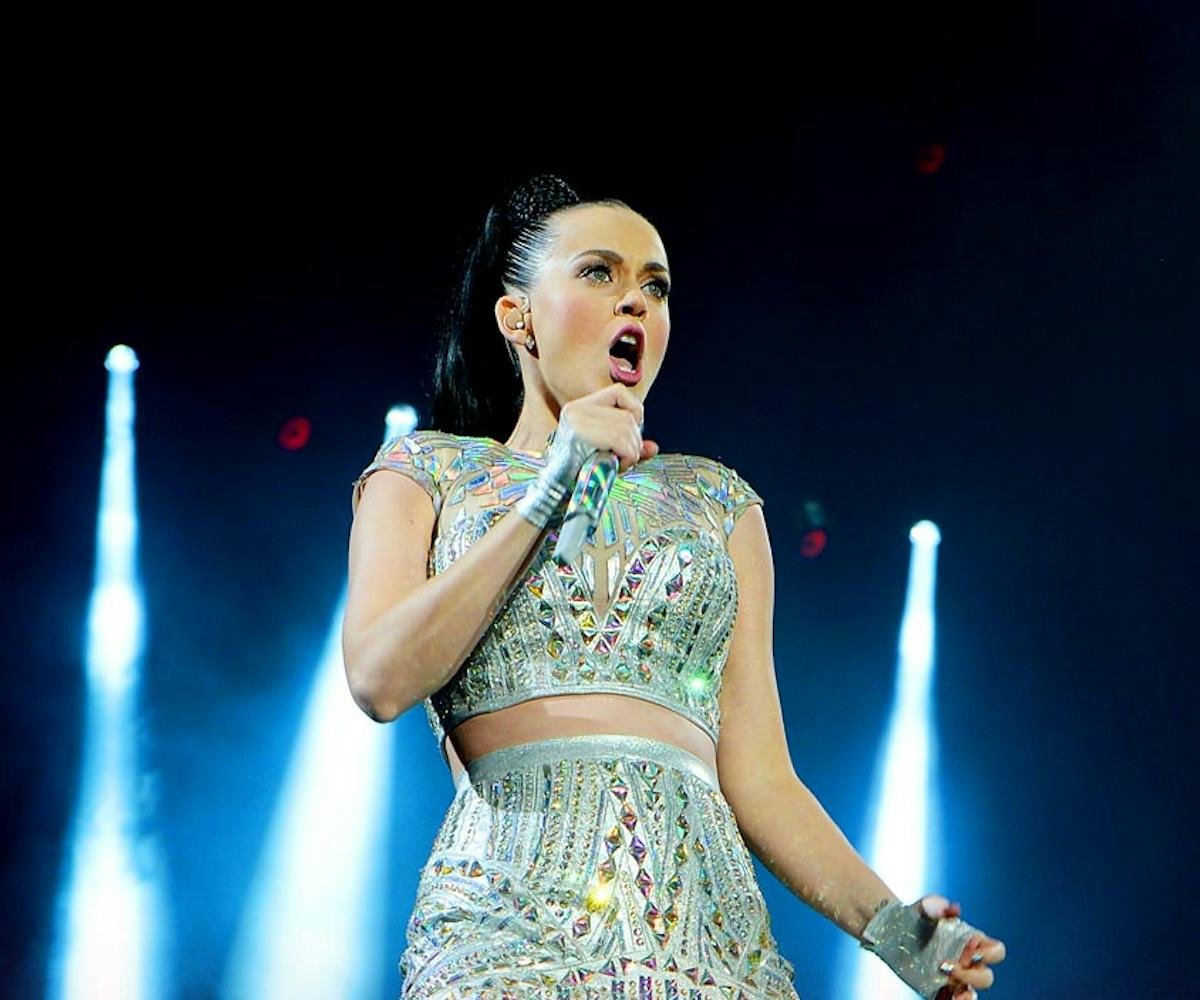 photo by getty images
katy perry is our new super bowl star
you're gonna hear her roar.
As a dominating presense in the pop world, it was only a matter of time before Katy Perry booked one of the biggest performances ever: Super Bowl XLIX. We've seen her make waves at awards shows and music festivals, but this time the chanteause is headed to a different kind of arena. It's official: On February 1st, Perry will perform the halftime show for the most-watched television event in the United States.
Rumors have circulated about the singer's selection since August, when she was shortlisted alongside Rihanna and Coldplay to take to the field in February. Uncertainty also arose when the NFL considered asking artists to pay in order perform the event, since they would in turn receive massive exposure. None of the representatives for the potetential performers responded warmly to this proposal, and it remains to be seen if the league will establish the practice.
But now a decision has been made, and the crazy-haired pop princess is set to perform in front of over 110 million live viewers. Katy Perry showed off her increasing enthusiasm for the sport when she made an appearence at ESPN's "College Gameday" this past Saturday, winner over some new football-loving fans and potentially gearing up for the upcoming performance.
We're not quite sure what to expect from the California girl's halftime show, but we're getting ready to see some fireworks.