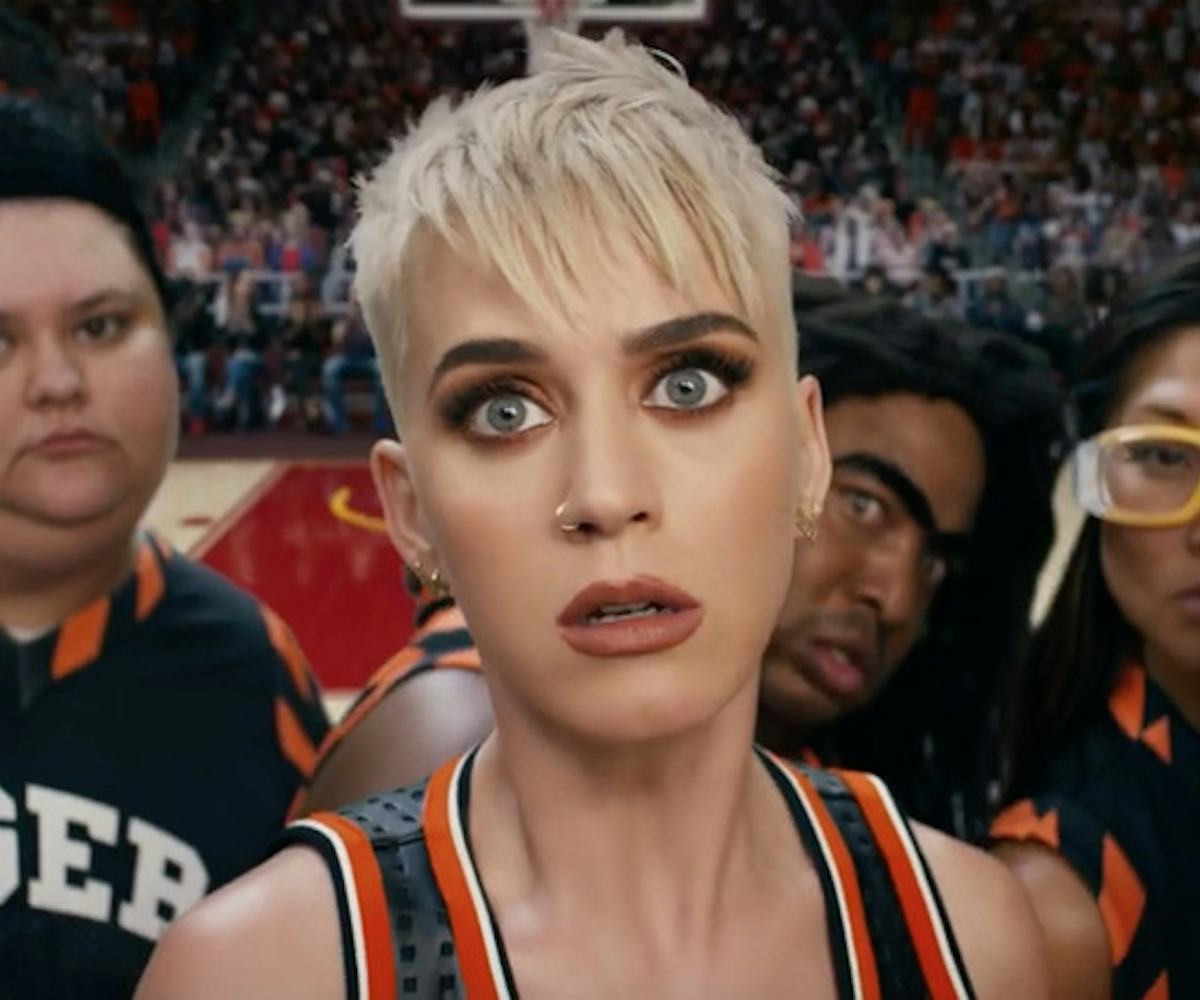 Image via YouTube/KatyPerryVEVO
Katy Perry's "Swish Swish" Video Is The Most Katy Perry Thing She's Done All Year
The new, Witness-era Katy Perry is confusing—and so is her latest video. Perry released the music video for "Swish Swish" last night, and it's just as ridiculous, over-the-top, and full of innuendo as "Bon Appétit." As with most things, Perry took the theme of the song very literally and set the video on a basketball court.
Perry's on team Tigers who are playing against the Sheep, whose mascot is a wolf wearing sheep's clothing (a not so subtle metaphor for her beef with Taylor Swift). Also on Perry's team is Stranger Things' Gaten Matarazzo and that dancing backpack kid. 
They're all really terrible at basketball, but inexplicably, they're professional basketball players; there's kind of a Space Jam vibe to the whole thing. Cartoon birds, for instance, fly around "Katy Kobe Perry"'s head after she's hit in the face with the ball. 
SNL's Molly Shannon plays the Tigers coach, who also doesn't really know what she's doing. At one point, Perry is injected with some kind of liquid to develop superhuman strength, but that only lasts for like a second, and then she passes out when she breaks a nail. 
Much like the song, the best of part of the video is Nicki Minaj. At the end of her rap, she tosses Perry the ball and says what we're all thinking, "Get it together, Katy." 
Watch the strange video, below.