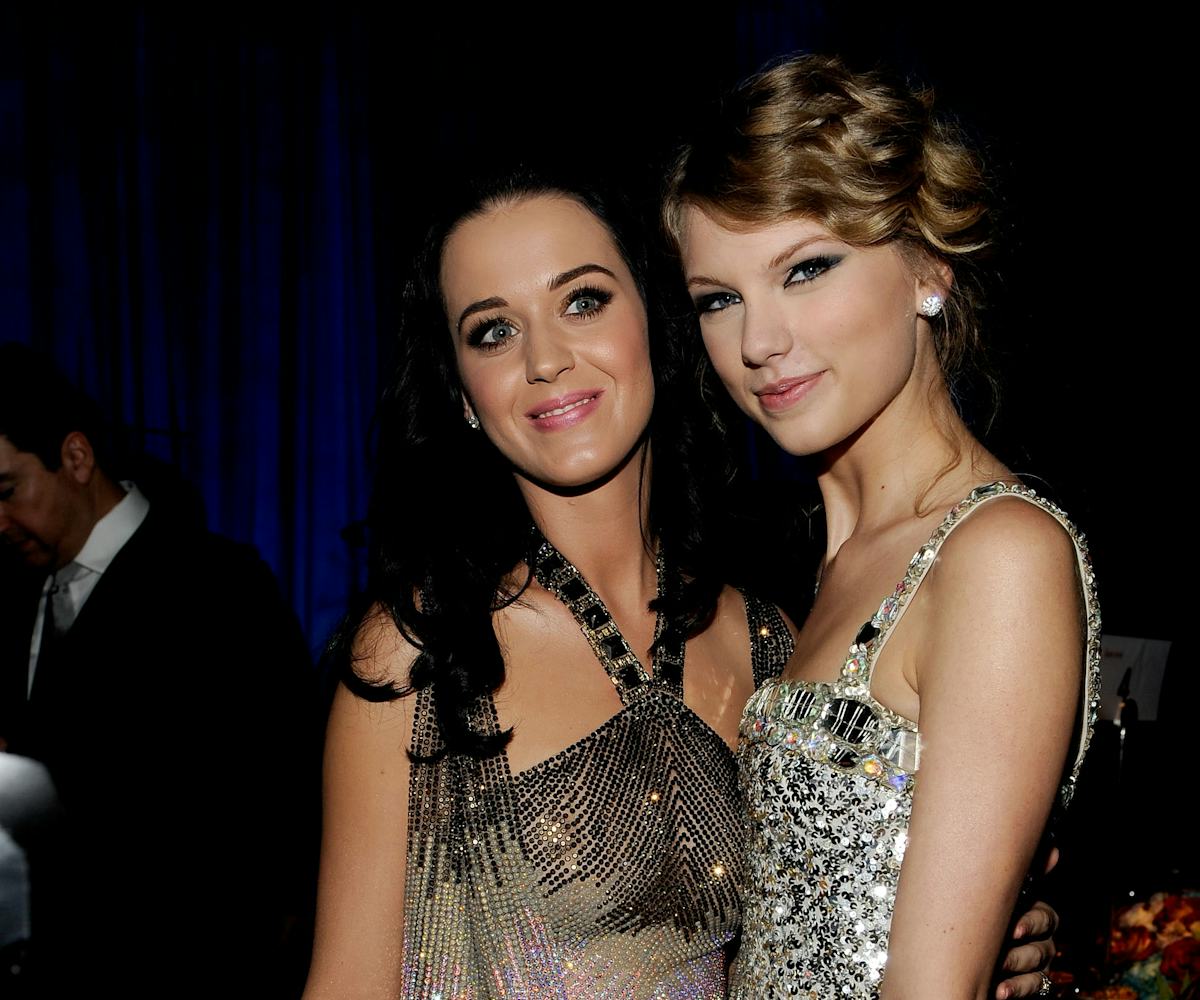 photo by larry busacca/getty images
katy perry's new song is called "1984"
some bad blood for taylor swift?
UPDATE (11:44 P.M. June 9): Katy Perry is apparently not working on a song called "1984." "Katy Perry's managers at Direct Management Group confirm that this story is completely false," a rep for Perry at Universal told Billboard. "Katy Perry was not involved in writing, singing, recording or registering this song."
Today may be National Best Friends Day, but that won't stop celebrity beef from running its course. It's been reported that Katy Perry's new song has been registed on BMI as "1984." Sound a little familiar? Taylor Swift's latest album title is 1989, which features the song "Bad Blood" — rumored to be about Swift and Perry's falling out.
While Perry and Swift may never have been the best of friends, they were certainly cordial with one another. Then, Swift hinted in an interview with Rolling Stone that she was not on good terms with another female pop singer, revealing, "For years, I was never sure if we were friends or not. She would come up to me at awards shows and say something and walk away, and I would think, 'Are we friends, or did she just give me the harshest insult of my life?'" Swift's loyal fans quickly did some research and concluded that the female singer was indeed Perry. Allegedly, Perry had reached out to Swift's backup dancers and stole them from the Red tour, in order to have them for her own Prism tour. Since then, bad blood ensued, leading to one of the biggest feuds of 2014.
Based on Perry's new song-title choice, it looks like the rivalry is far from cooling down. The title is a fairly obvious jab at the Swift's album title, and though there are yet to be any details on the content of the lyrics, we assume they'll throw some not-so-subtle shade towards Swift.