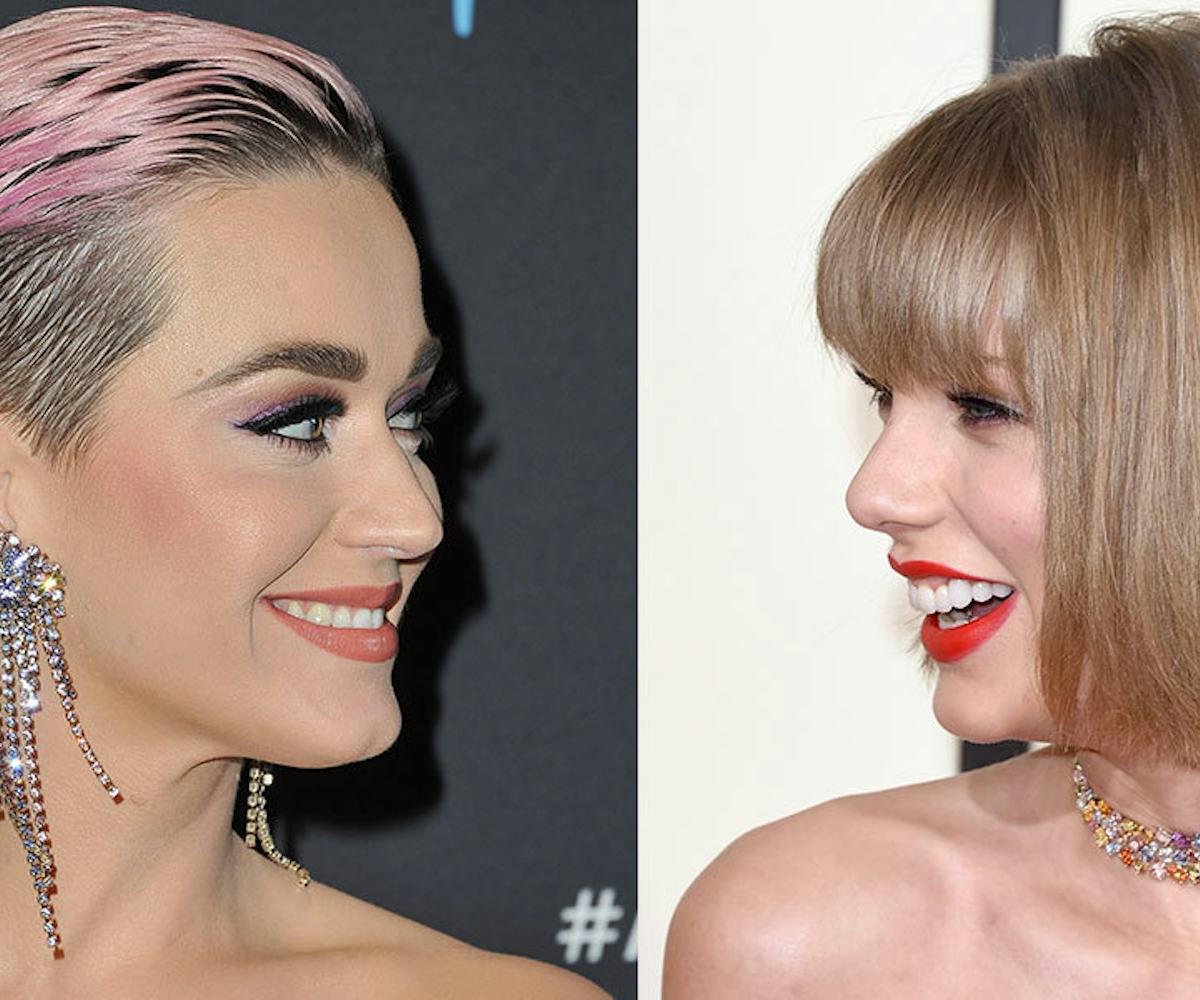 Photo by Jason Merritt/Getty Images; Photo by Allen Berezovsky/Getty Images.
Are Katy Perry And Taylor Swift Friends Now?
A literal olive branch has been extended
It's Wednesday morning, the sun is shining, spring has finally arrived, and Katy Perry and Taylor Swift have made up.
That's right, one of the most drawn-out, banal feuds in pop music has finally come to an end. The resolution came by way of an olive branch (like, an actual olive branch), which Perry sent to Swift during the opening night of her Reputation World Tour. The note enclosed reads (at least partially, according to BuzzFeed), "Dear Old Friend—I've been doing some reflecting on past miscommunications and the feelings between us I really want to clear the air, I am deeply sorry for…" We'll finish that sentence: throwing shade, stealing your backup dancers, and releasing a mediocre song about our feud. We're assuming Swift accepts her apology since she posted it on her Instagram Story with the caption "Thank You Katy," along with some floating hearts.
Now that that's finally settled, we can retire "Bad Blood" and "Swish Swish." This probably also means the two will be collaborating in the near future. Maybe we'll even get a track with Swift and Perry along with Nicki Minaj and Cardi B, who were both seen chatting at the Met Gala this past Monday. The only thing Hollywood loves more than beef is a reconciliation.