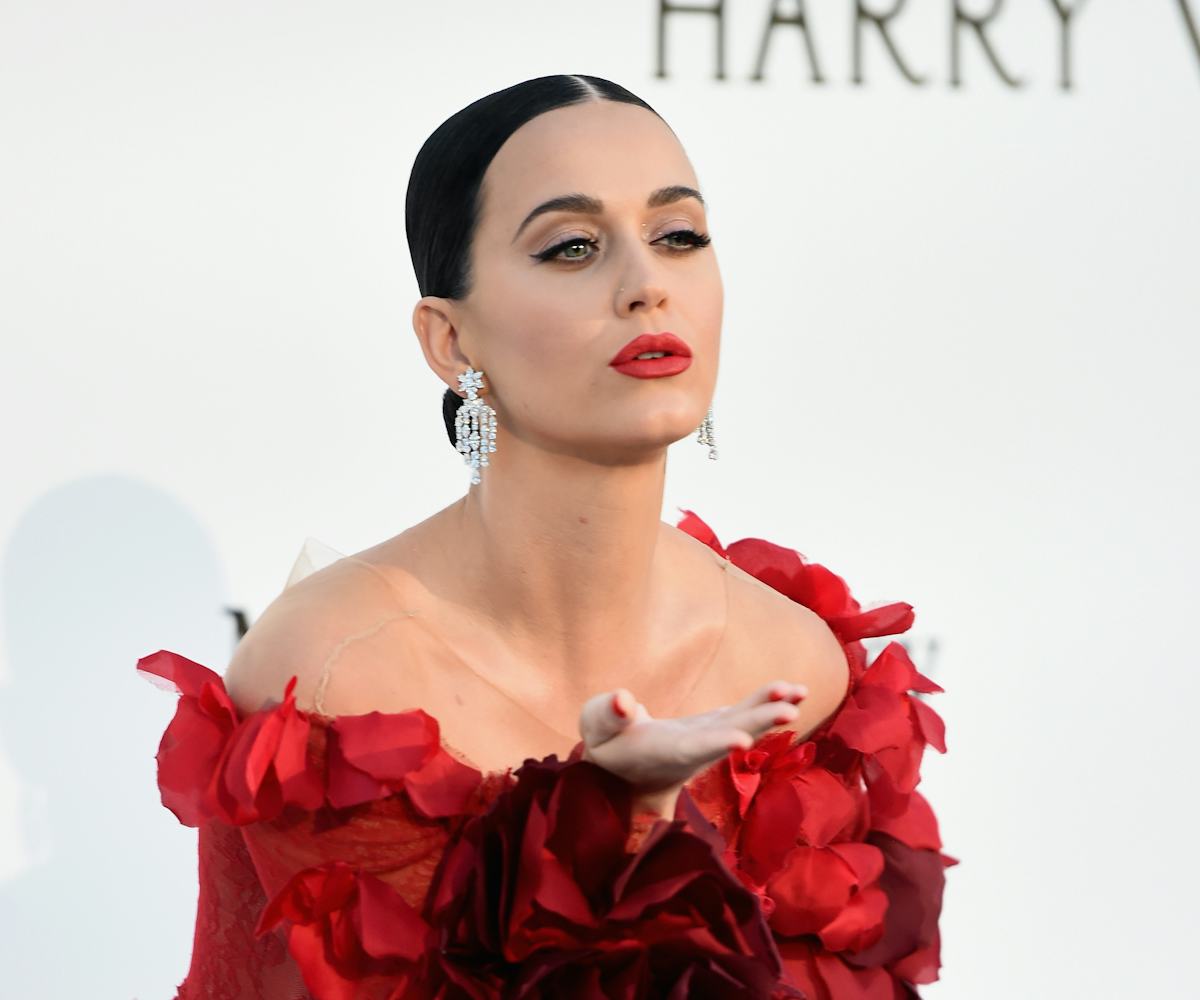 Photo by Ian Gavan / Getty images
Katy Perry's Twitter Hacked, New Song Leaked
Katy Perry is the latest celebrity to fall victim to hackers. On Monday, the singer's Twitter account was breached, as all sorts of nonsense began disseminating across the Internet by someone claiming to be Perry. With 89 million followers, Perry is the most followed person on Twitter, so you can imagine just how quickly the slurs and profanity coming from her account spread online. 
The hacker also posted a SoundCloud link to a song called "Witness 1.3" claiming it was by Perry herself. Anyone who's heard the song can attest that the singer sounds nothing like Perry, which has led some to believe that the ballad may have been written for Perry's next album and that the voice we hear is that of the songwriter or a session singer.
The SoundCloud page hosting the song belongs to a user who goes by the name "Slut," and is known for featuring bootleg remixes. As for who perpetrated the hack, our only real clue is a tweet from the fake Perry that suggests following @sw4ylol, followed by the hashtag #hackersgonnahack. The hacker later posted a screen grab of a message he or she received from Universal, claiming copyright infringement. The message read: "We've received a report directly from Universal Music Group that your track 'Witness 1.3' contains 'Witness 1.3' by Katy Perry. As a result, the track has been removed from your profile for the time being." 
The breach is just the latest proof of just how vulnerable celebrities are online, and that even with improved security measures from Twitter, Instagram, and other social media platforms, no one is truly safe from the wrath of hackers. 
Perry, her reps, and Twitter have yet to comment.