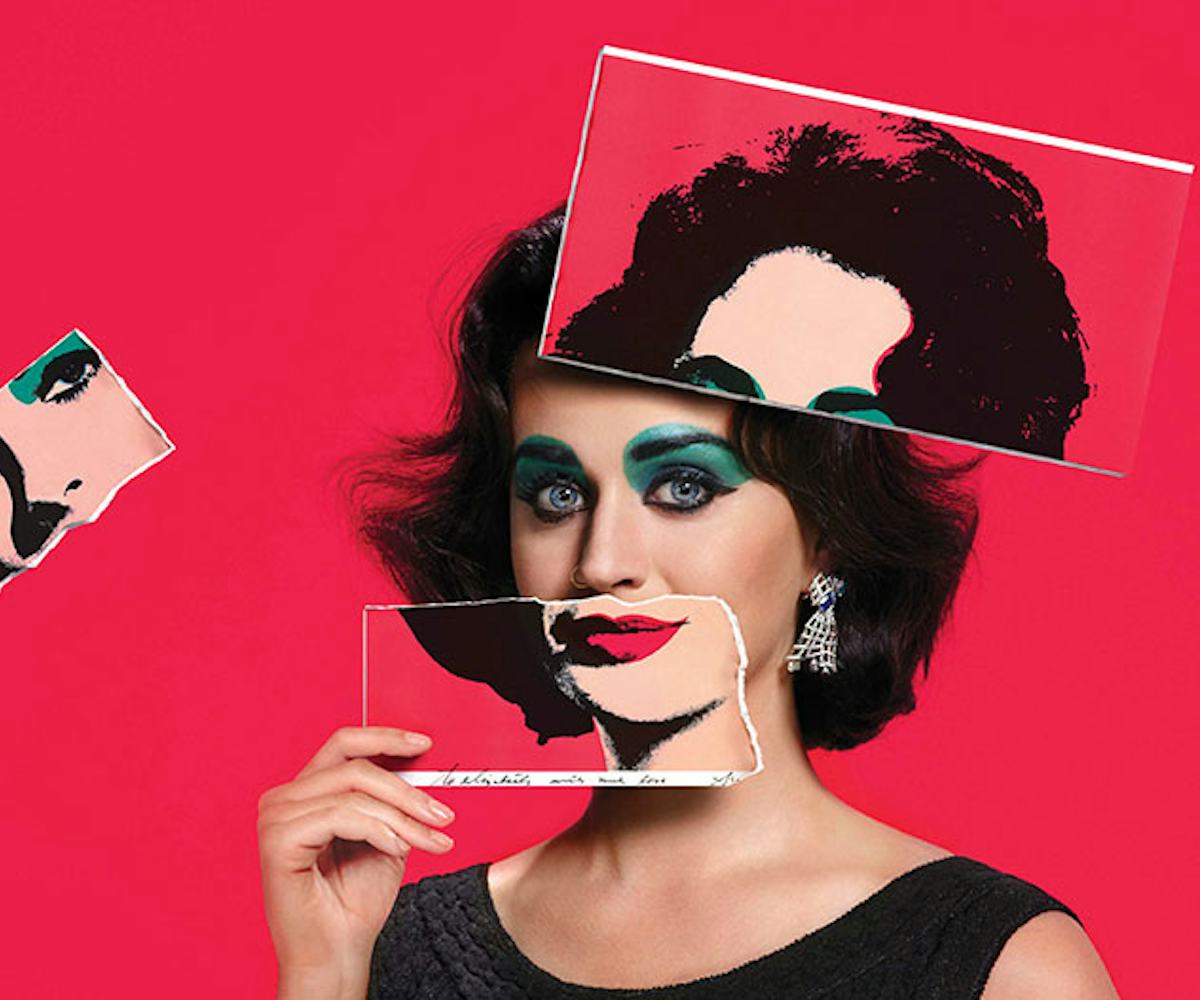 Photographed by Jean-Paul Goude/Harper's Bazaar/Andy Warhol Artwork © The Andy Warhol Foundation for the Visual Arts, Inc. / Artists Rights Society (ARS), New York
katy perry and willow smith are unrecognizable in harper's bazaar's september issue
The September issues are coming and if Harper's Bazaar's is any indication, prepare for a wild season. Not that any publication is setting out to break the Internet again, but the man behind last season's movement is back: Jean-Paul Goude. Together, he and Carine Roitfeld joined forces for one of this year's most compelling—albeit head-scratching—editorials.
This year's Icons portfolio features Willow Smith, Rosie Huntington-Whiteley, Jessica Chastain, Katy Perry, Oprah, and more styled as their personal icons. Roitfeld told New York Mag she, Goude, and creative director Stephen Gan were going for a "Warhol's Factory meets Hall of Fame meets pop-culture icons of today" vibe. The execution is nothing short of impressive. Perry's portrait is especially remarkable—girl looks like a living, breathing version of Elizabeth Taylor's Warhol screen print—and Oprah's portrait is equally magical.
Check out a few selects, along with each star's explanation on why they chose these icons, ahead. Harper's Bazaar's September issue will hit stands August 18.
"In Greek mythology, Aphrodite is the primary image of feminine divine love. To me, she embodies the power of love and pleasure and represents the mystery and intricacy of women." — Dakota Johnson as Aphrodite
"The Wizard of Oz is one of my favorite spiritual tales, and Glinda is a spiritual goddess. I love when she says to Dorothy, 'You've always had the power.' That is the message for all of us: You're born with it, you always have it. It doesn't matter how many yellow brick roads you go down, it's always right there in your heart." — Oprah Winfrey as Glinda the Good Witch
"I'm pretty much the opposite of Marie Antoinette, but it's always fun to throw on a costume." — Mariah Carey as Marie Antoinette
"An icon transcends time. Liz was so fabulous and decadent and had a style that evolved with the years...and I'm sure I'll be married just as many times!" — Katy Perry as Elizabeth Taylor