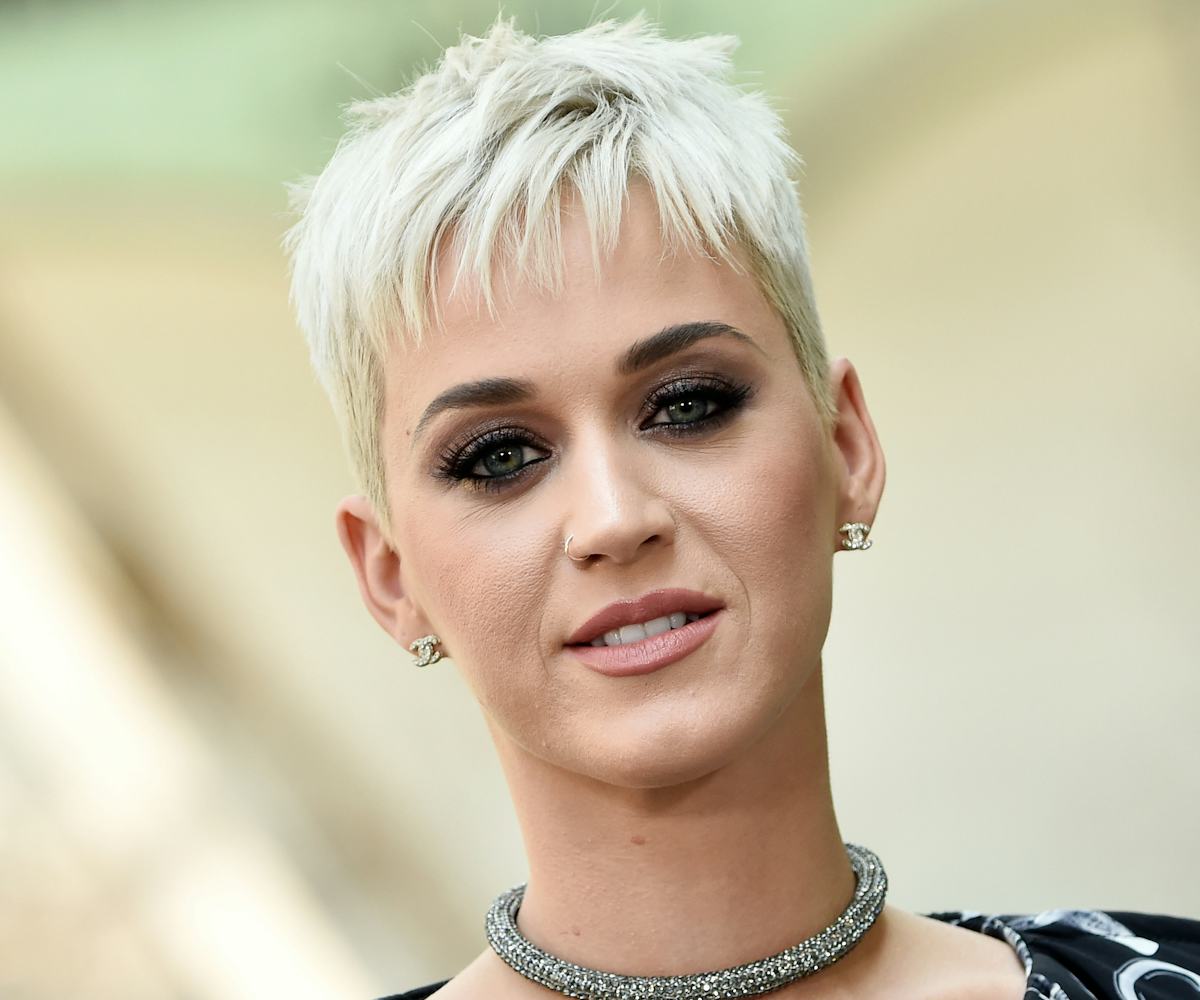 Photo By Pascal Le Segretain/Getty Images.
Katy Perry Says The Public's Reaction To 'Witness' Broke Her Heart
She struggled with "bouts of situational depression" after its release
Katy Perry's "heart was broken" by the public's reaction to her fifth studio album, Witness.
Speaking to Derek Blasberg for Australia's Vogue, Perry opened up about how she struggled with "bouts of situational depression" after the release.
"My heart was broken last year because, unknowingly, I put so much validity in the reaction of the public, and the public didn't react in the way I had expected to… which broke my heart," she said before continuing, "Music is my first love and I think it was the universe saying: 'Okay, you speak all of this language about self-love and authenticity, but we are going to put you through another test and take away any kind of validating "blankie." Then we'll see how much you do truly love yourself.'"
In comparison to her past success with record-breaking releases like Teenage Dream, Witness ended up being a relative commercial disappointment and widely panned critical failure. However, Perry said that she eventually overcame the disappointment of this career plateau via a week-long program at a California personal growth retreat. Describing it as a "system reboot" for her, Perry said her time at the retreat led to her "opening up to a greater, higher power and reconnecting with divinity." As a result, she said, it gave her a whole "new foundation."
"It's not just a material foundation: it's a soul foundation," Perry continued, mentioning that she now recommends the retreat to struggling friends. "There are a lot of people who are self-medicating through validation in audiences, through substances, through continually running away from their realities—denial, withdrawal. I did that for a long, long time too."
Read Perry's entire profile via Vogue.