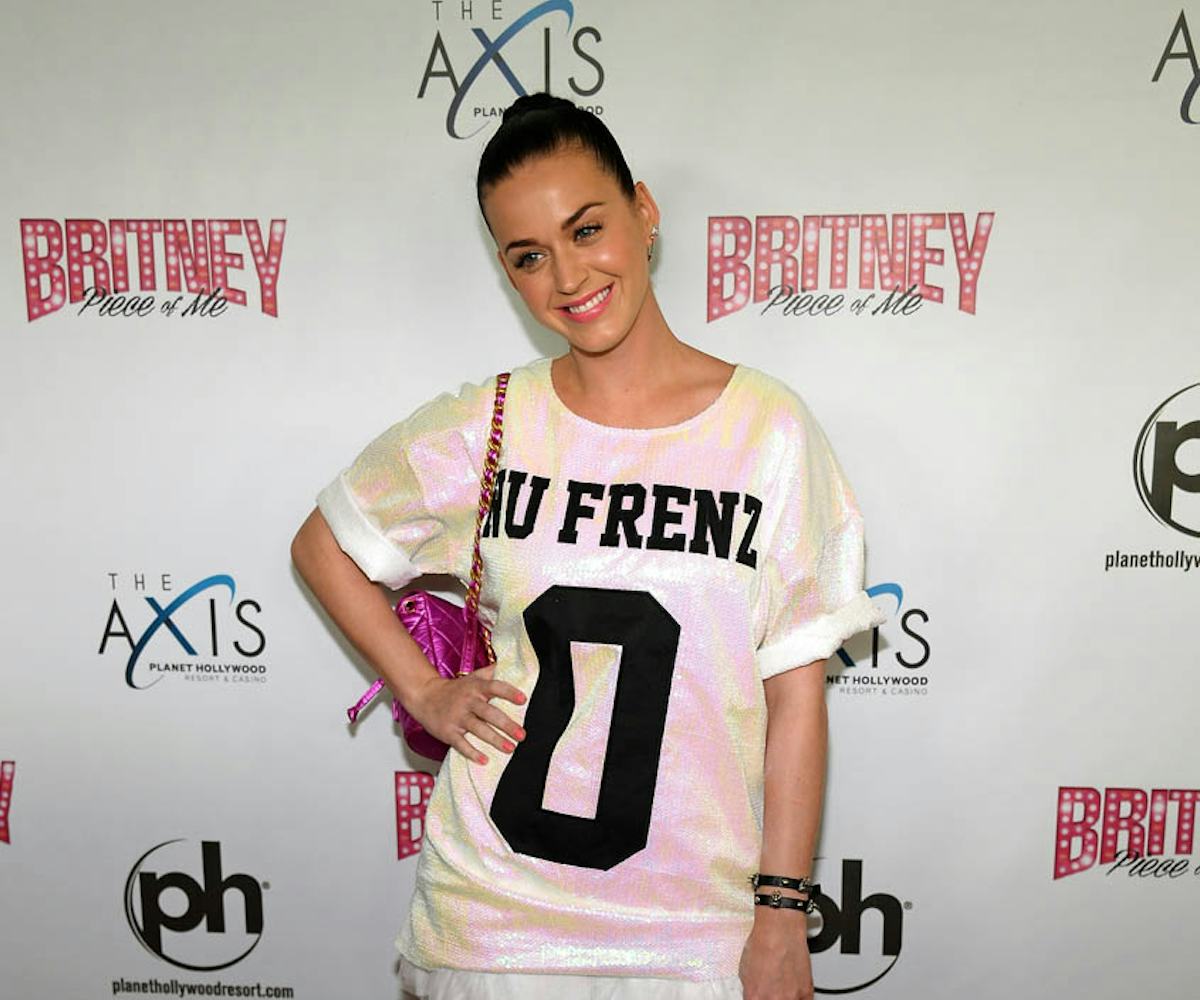 photo by getty images
best dressed: katy perry
she has no new friends, but one cool outfit instead.
Katy Perry knows the secret to being a celebrity: show up at Britney Spears' inaugural Las Vegas concert hosted by Miley Cyrus wearing a top that says, "Nu Frendz, 0." If you don't have any new friends, then Brit-Brit and Miley must have been your besties all along. Well played, Perry. 
Aside from the genius top, we love Perry's entire outfit, too. What better way to say, "I'm here, and I'm going to kick 2014 in the butt!" than a sequin jersey, tutu, thigh high boots, and the most awesome Chanel backpack. So ready to whip the new year into shape with your own outfit inspired by Perry. Come on, show 2014 what you're worth.
MUST: Petals and Peacocks No New Friends Tank -- $48
TRUST: Topshop Over-the-Knee Boot -- $270
LUST: Vintage Chanel Backpack -- $2,000