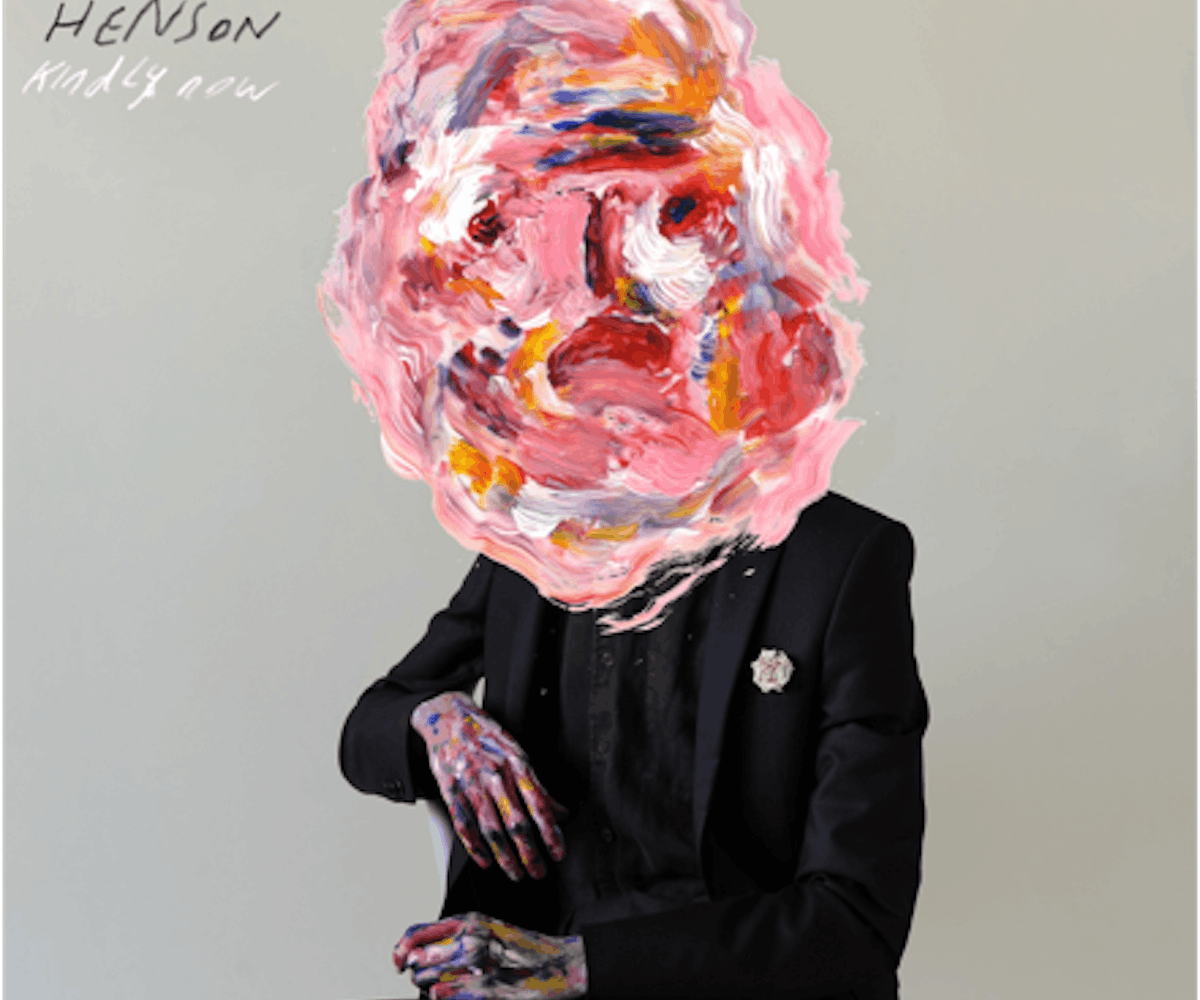 Photo courtesy of Keaton Henson
Keaton Henson Delicately Breaks Down 'Kindly Now'
The only way he knows how
Though soft-spoken in nature, English folk singer Keaton Henson has kept extra quiet in the two years since he dropped his last EP, Romantic Works. During that time, the 28-year-old artist released his debut collection of poetry, Idiot Verse, and mastered the art of orchestration and arrangement.
Learning these skills led to him scoring the forthcoming Balletboyz' feature-length Young Men with the BBC and a collaboration with the BBC Concert Orchestra. At some point, Henson had time on his hands to also work with Ryan Hemsworth and Mitski for the Adult Swim Singles series.
Kindly Now marks his third full-length body of music in his solo catalogue. Within the 12 bittersweet tunes, Henson examines the ghosts of love's past, the inner workings of self-destruction, and the role that artists play in society. 
Since Henson doesn't go about promoting his records in a conventional manner, he didn't want to just share the inspiration behind every track on this album. Instead, he painted original pictures for each tune so you can have a unique, art-based immersive listening experience.
Kindly Now is available to stream via Spotify. Lose yourself in the creative whirlwind of Henson's mind in the gallery, below.
"March"
An overture for the album, made up of elements and samples from the album to come.
"Alright"
The first song written for this album. It's about letting go. And hiding pain. I feel, in a way, it's like a sort of saying goodbye to the kid who wrote the last two albums, so I can get on with being the one who'll write this one.
"The Pugilist"
A song about the relationship between an artist, his audience, and the part of his brain that won't let him stop making things.
"No Witnesses"
"No Witnesses" was written in the place it takes place: a silent hotel room in Los Angeles. It was a rare song that fell out and only made sense after inspection. Sometimes one can write a song and have no idea they were feeling the things it expresses. It can be a pleasant but uncomfortable surprise.
"Good Lust"
A song about using others like drugs. And, the helpless feeling of knowing it isn't working. It's the only song I didn't arrange the orchestra for; avant-garde composer Ben Foskett and I worked together to try to create an orchestral texture that felt as much as possible like close, uncomfortable heat.
"Comfortable Love"
"Comfortable Love" is, I hope, fairly clear. It's about abandoning the idea of comfortable coexistence at an age where most people are falling into its arms.
"Old Lovers In Dressing Rooms"
Hope this one speaks for itself. Post-concert can be a strange place to be.
"Polyhymnia"
Polyhymnia was the muse of religious song. I guess it mainly questions the line between artistry and sadomasochism.
"Gabe"
An instrumental for synths and bass clarinet.
"Holy Lover"
A song of backhanded optimism. Based on the idea of a beckoning mantra that becomes sinister with repetition.
"How Could I Have Known"
A song of genuine loss. Because it's very rare that losing a lover is entirely one-sided, and there is very rarely one person to blame, which to me, if anything, makes it so much more tragic.