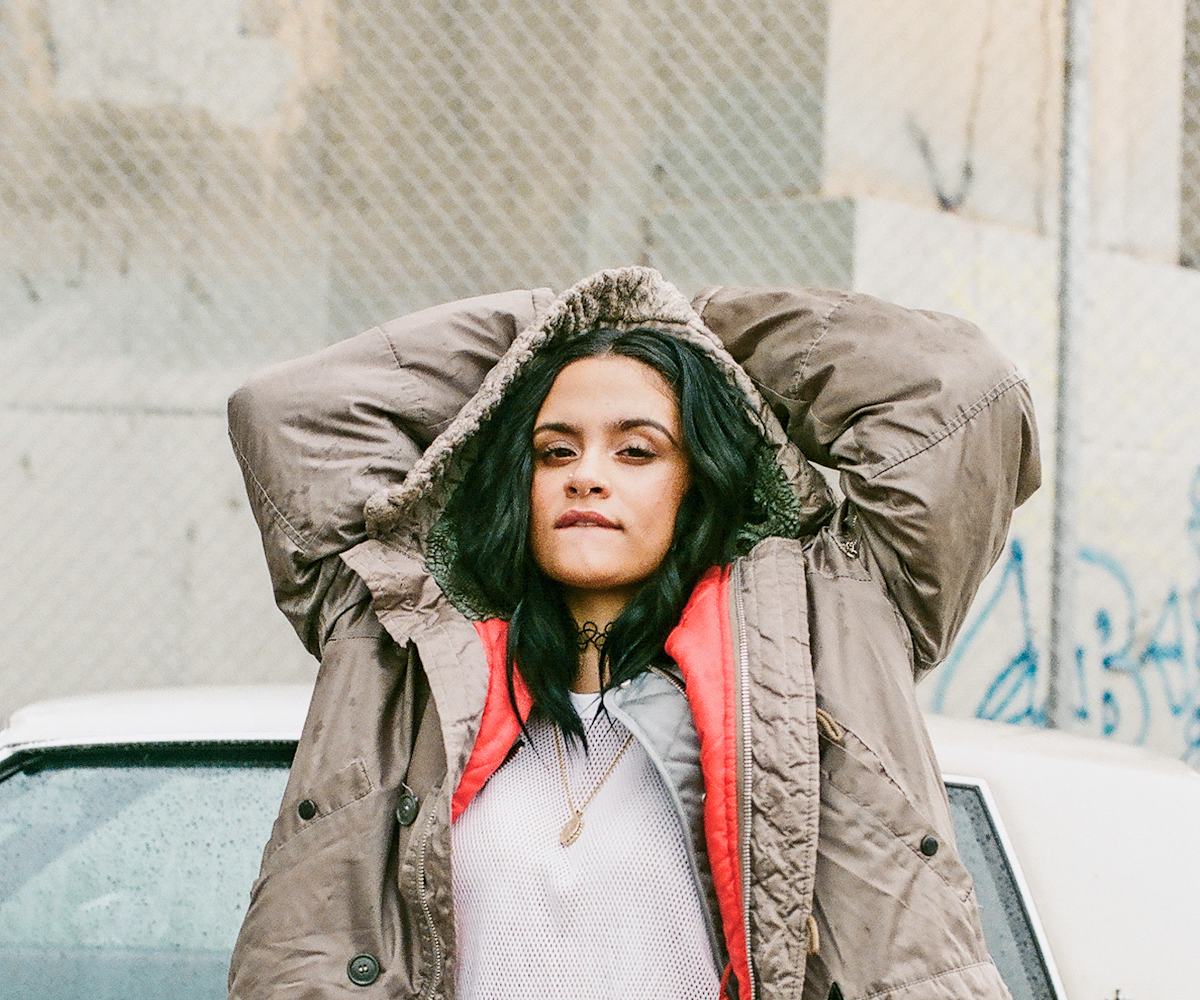 Photographed by Jacqueline Harriet. Vintage coat from Wasteland, jacket worn underneath and choker by Acne Studios, top by Dries Van Noten, sweatpants by Haider Ackermann, Kehlani's own necklaces worn throughout.
Kehlani Talks Sexuality, Grammys, And Her Upcoming Album
ride the wave of the kehlani tsunami
The following feature appears in the March 2016 issue of NYLON.
Spend the afternoon with Kehlani and little will be left unsaid. She'll quip on Justin Bieber's impressive last album: "He does that shit!" She'll laugh about growing pains: "I'm just now learning how to be a woman, how to match my bra and my panties." And she'll deliver clinching one-liners about her sexuality: "I've dated a man, a woman, and a hermaphrodite."
Her candor is especially apparent within her lyrics, crafted by the heavily tattooed, Bay Area-bred beauty herself. "I'm a very parallel-to-my-life writer," says the 20-year-old, tucking in her legs as she sits in a studio in Los Angeles, clad in ripped jeans and a black T-shirt. On mixtapes Cloud 19 and You Should Be Here, released independently in 2014 and 2015, respectively, Kehlani sings, unfeigned and frank in her husky coo, about love, self-esteem, and family over modest yet danceable beats reminiscent of '90s and early '00s R&B. 
Click through the gallery to continue the feature.
Stylist: Debbie Gonzales. Hair: Brian Fisher at The Wall Group using Oribe Hair Care. Makeup: Hinako at The Wall Group using Tom Ford.