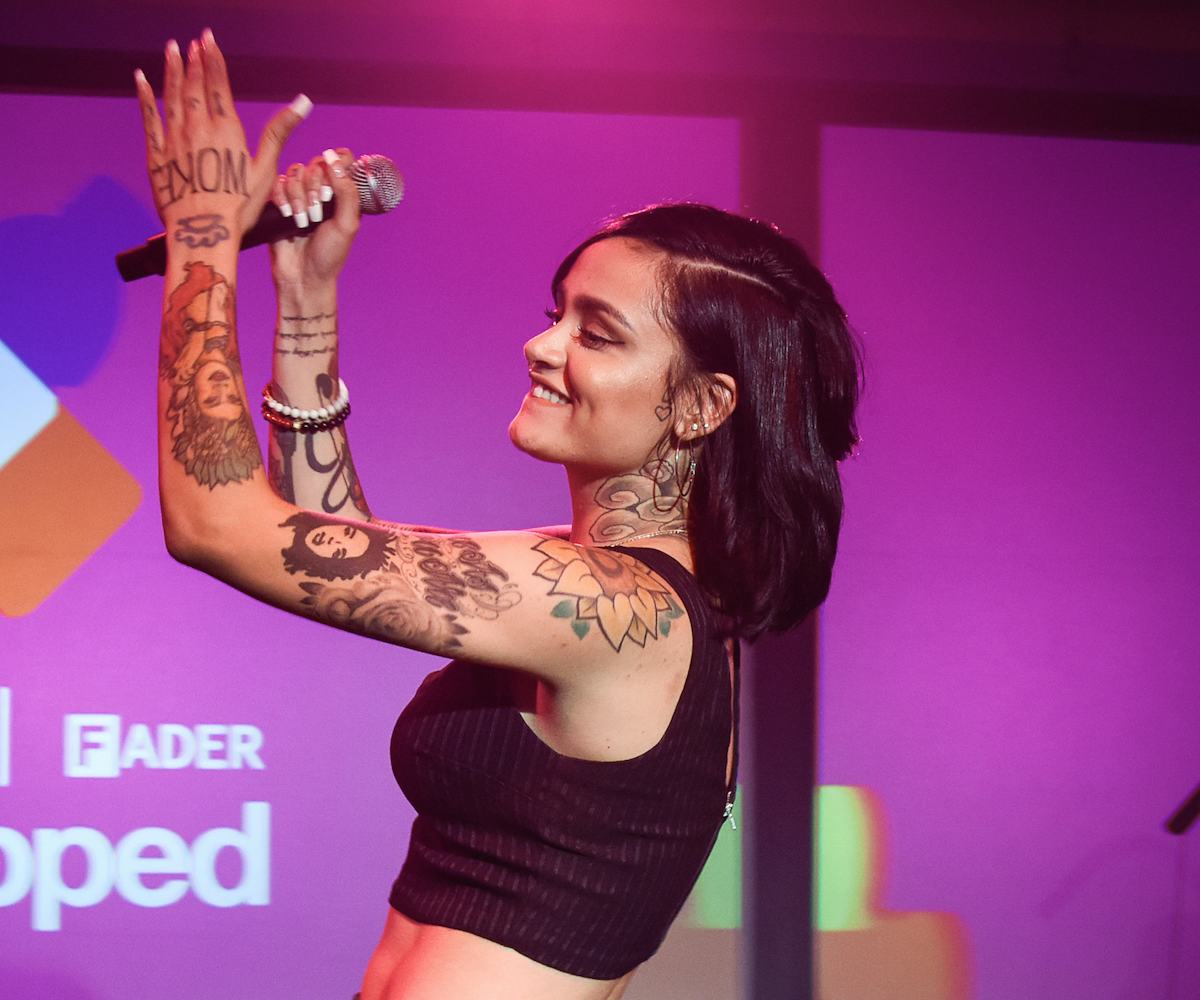 Photo Dave Kotinsky/Getty Images
Kehlani Hospitalized Following Suicide Attempt
"I wanted to leave this earth"
According to a post singer Kehlani shared on her Instagram account last night, she was hospitalized following a suicide attempt. While it's unclear what exactly happened and when, the text and the image that came along with the announcement are emphatic. Those with sensitivities should consider themselves warned before reading or viewing.
Shortly after posting the image and the statement, Kehlani—born Kehlani Parrish—deleted her Instagram account (hence the screen grab above). Given the outcome, it seems wrong to mention exactly what combination of rumors and social media posts came before Kehlani's attempt—suffice to say, revelations about her personal life, and the online reaction to them, seem to have pushed her further than anyone should be pushed. 
Other than the statement, we have no word on Kehlani's condition or whereabouts from her or her representatives. We can only wish her a speedy physical recovery and a full spiritual one.
If you or anyone you know are experiencing thoughts of self-harm or considering suicide, please speak up. Please reach out to the Suicide Prevention Lifeline for assistance, even if you just need to talk.