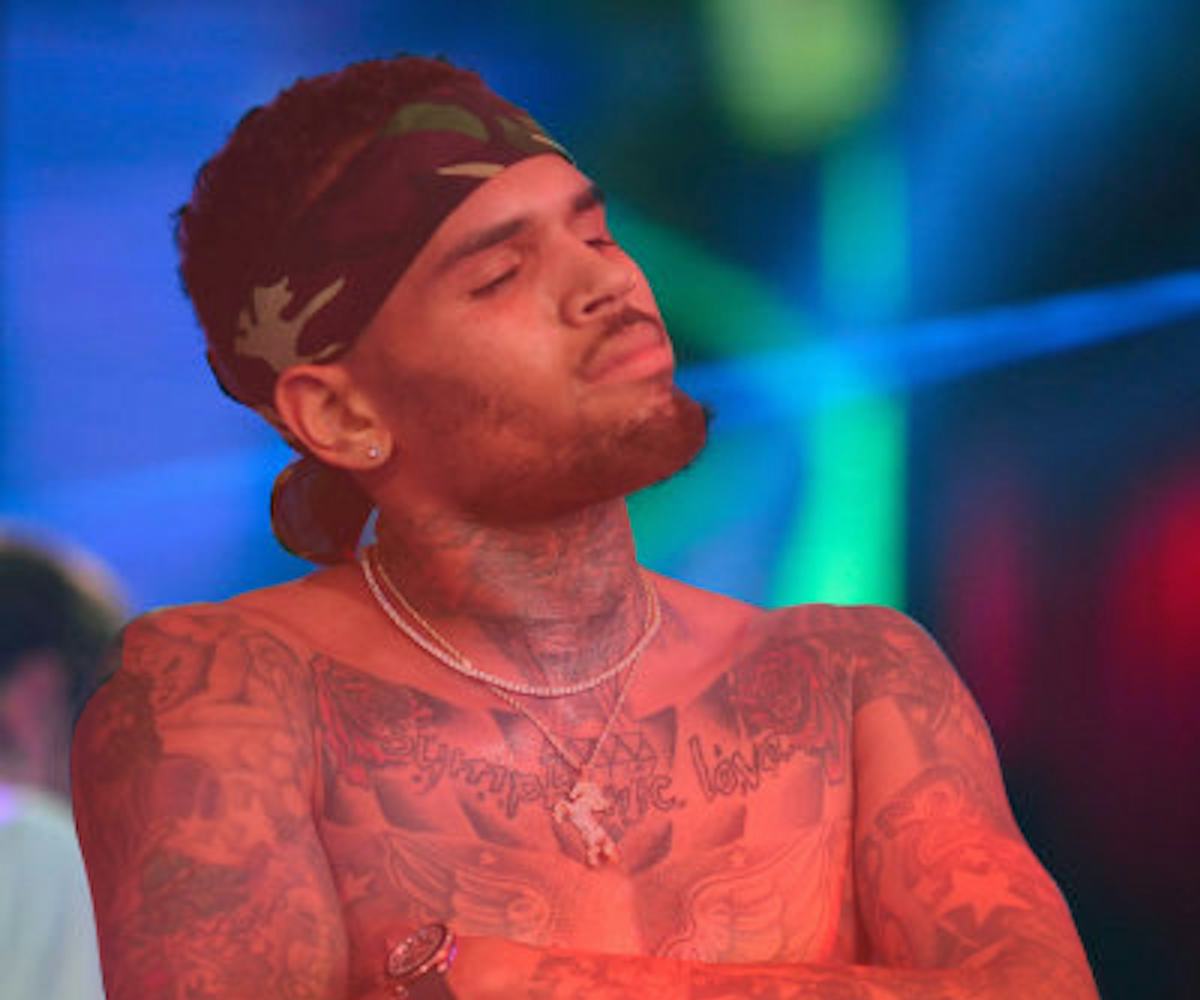 Photo Bryan Steffy/Getty Images
Garbage Person Chris Brown Taunts Kehlani For Attempting Suicide
Saying she's "flexing for the gram"
For the most part, there was an outpouring of support for singer Kehlani after she announced that she had attempted suicide following a series of very public personal issues. It was a response she seemed thankful for when she later revealed that she had left the hospital. 
Of course, some will use another human being's moment of vulnerability as an excuse to bully them. Many notable and non-notable individuals did just that when they attacked Kehlani for her initial announcement, many of them suggesting the attempt was faked in order to swing public support back to her side after the personal issues that had become public created a backlash against her
Among these was singer Chris Brown who opened up a very ugly line of commentary on Twitter. After defending basketball player Kyrie Irving—who is involved with the personal issues that came to light before Kehlani's reported suicide attempt—Brown dropped this post suggesting that the attempt was merely a way of gaining public support.
He then followed with this, suggesting that a serious issue for Kehlani would be that she could no longer use Irving's personal seats at basketball games.
After what we can guess was a backlash, Brown defended his own comments in this way. 
We don't feel we even have to try explaining what's wrong here and, yes, there's been a massive negative response on Twitter to Brown's highly insensitive, frankly bizarre comments. Depression is a serious matter and suicide claims upwards of 40,000 lives in the U.S. every year. It's one thing to have your friend's back. It's another to play games with those horrible facts.
Overall, this reminds us that, despite his massive fan base, there is something missing in Brown, something that most of us would recognize as a conscience. Again, in hours of need, we can always count on some people to support us. It's unfortunate that at those exact same times we can also always count on people like Chris Brown to demonstrate exactly who they are. 
If you or anyone you know are experiencing thoughts of self-harm or considering suicide, please speak up. Please reach out to the Suicide Prevention Lifeline for assistance, even if you just need to talk.