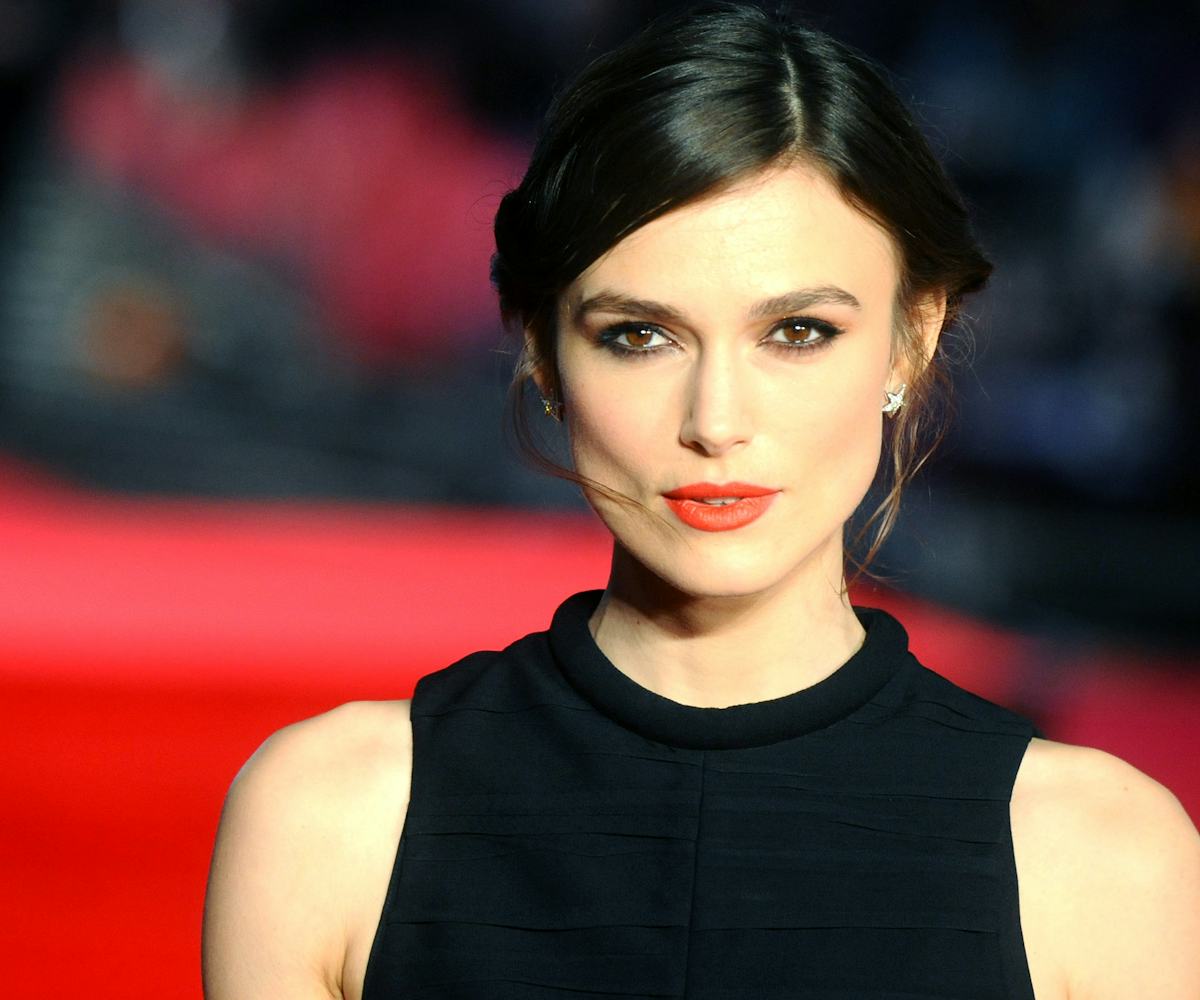 Photo by Anthony Harvey/Getty Images
keira knightley gives the best advice for 20-somethings
throw caution to the wind
It's been an exciting year for Keira Knightley: The actress turned 30, and she also had a baby girl with husband James Righton back in June. And now, as the cover star of Elle's September issue, Knightley's sharing how she survived her 20s, and how having a child changed her self-perception. 
According to Knightley, her "twenties were crap." While this may seem like a ridiculous statement coming from an actress who rose to immense fame in her late teens, she elaborated, "As a person, you're changing so much and you're trying to figure stuff out. Some people go wild and have a great time and throw caution to the wind, and I was the complete opposite," she confessed. "I was very shy. It took me a lot of years to try and stop pleasing a lot of people and allow myself to have fun. It's the difficult thing of getting out of your own head. To stop going, 'Oh, there's something I should be doing, there's a way I should be behaving, I should be dressing….' All of those shoulds, you can drown in them."
Many people, including Knightley, find that their 20s are a time when things seem incredibly turbulent. The actress says that she found therapy to be helpful: "I've totally done therapy. I highly recommend it. In my early twenties when I found everything completely overwhelming, 100 percent, I did it! I think when you're in those moments in your life, and you want to get through them, you have to do whatever it is to help you get over it. You have to give it a go. Try anything that might help."
Knightley also shared how the process of having a child made her appreciate her body in a way she hadn't before. "As a woman, you hate certain parts of your body. You go through those periods where you look in the mirror and you think, Oh, if only I had different legs or arms or whatever. You go through pregnancy and labor and then feeding the kid and you go, Wow, my body is totally amazing, and I'm never going to not like it again, because it did this, and this is fucking extraordinary."
Oh, and she also revealed her newborn daughter's name: Edie Righton.
(via ELLE)