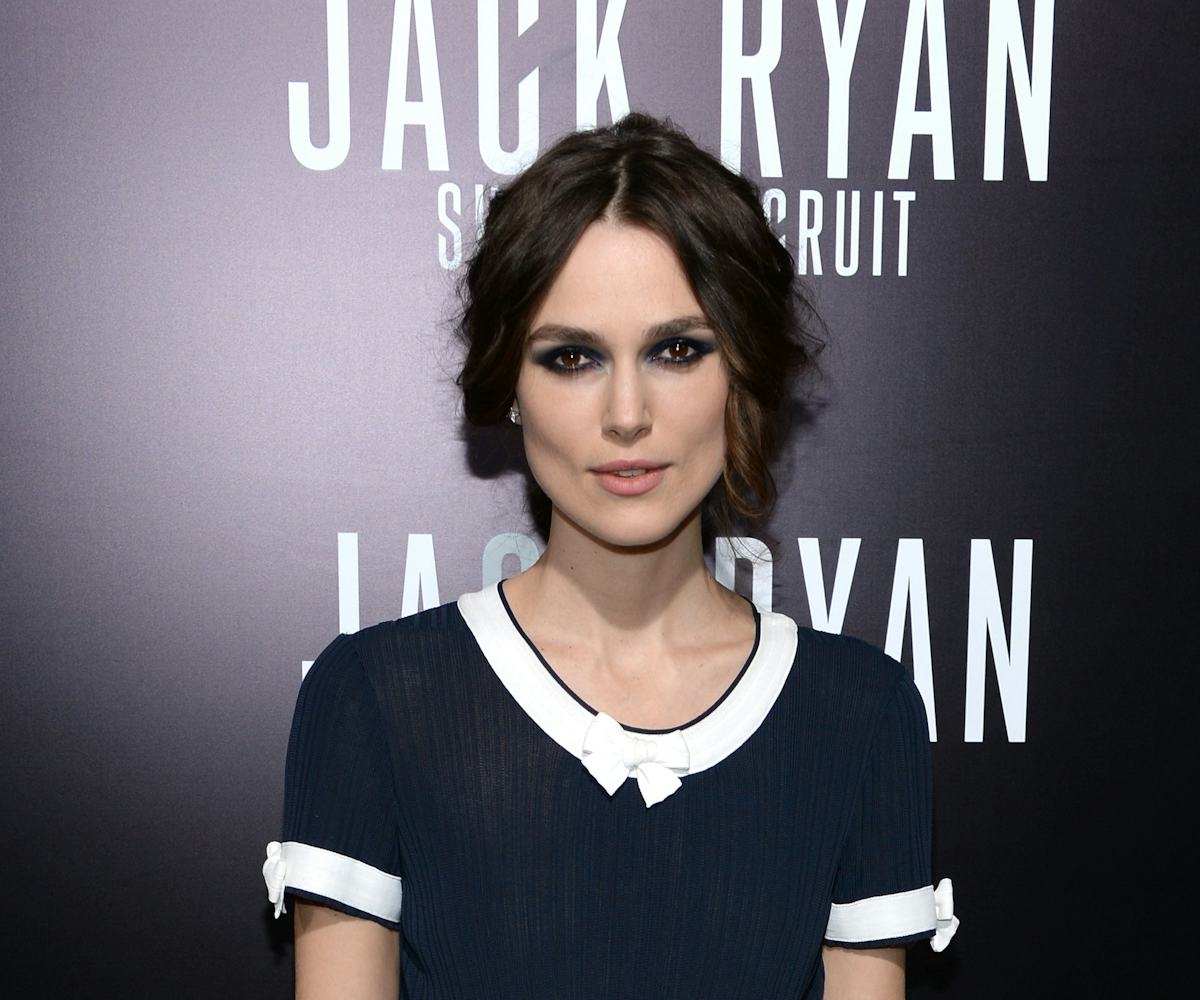 beauty queen: keira knightley
eyeliner that looks just as good the morning after.
It's Friday morning, which means that probably:
A.) you went out last night
B.) you're going out tonight or
C.) both.
So we're going to go ahead and call it fate that Keira Knightley attended the Los Angeles premiere of Jack Ryan: Shadow Recruit working a beauty look that we're officially dubbing "morning-after glamour." Even though wearing last night's makeup isn't always planned, Knightley's smudgy, smokey navy eye makes this last-resort option look totally pretty. The key here lies in the choice to use navy--not black, which is raccoon-eye central-- and highlighting the inner "v" with a lighter color. So regardless of what your plans are this weekend. check out our tips for re-creating Knightley's slept-in gorgeousness below...you never know when you're going to need 'em.
1. SHADOW IT: Makeup Forever Eyeshadow in Navy- $21
Liberally swipe a deep matte shadow all over your lid, extending past the outer corner in an upward motion.
2. SMUDGE IT: TooFaced Shadow Brush Kit- $39 
Use the fuller eyeshadow brush to make sure the entire lid is filled in (yes, even the outer corner and above the lid itself). Then take the smudger brush, dip it in water, then dab it back into the eyeshadow pot. Line your bottom lashes with this, not worrying about making it too perfect. 
3. BRIGHTEN IT: Covergirl Smoky ShadowBlast Stick in Onyx- $7.89
Highlight the inner corner of your eyes and your browbone with the lighter end, then finish off by running the dark gray side along your lower lash line for extra definition.