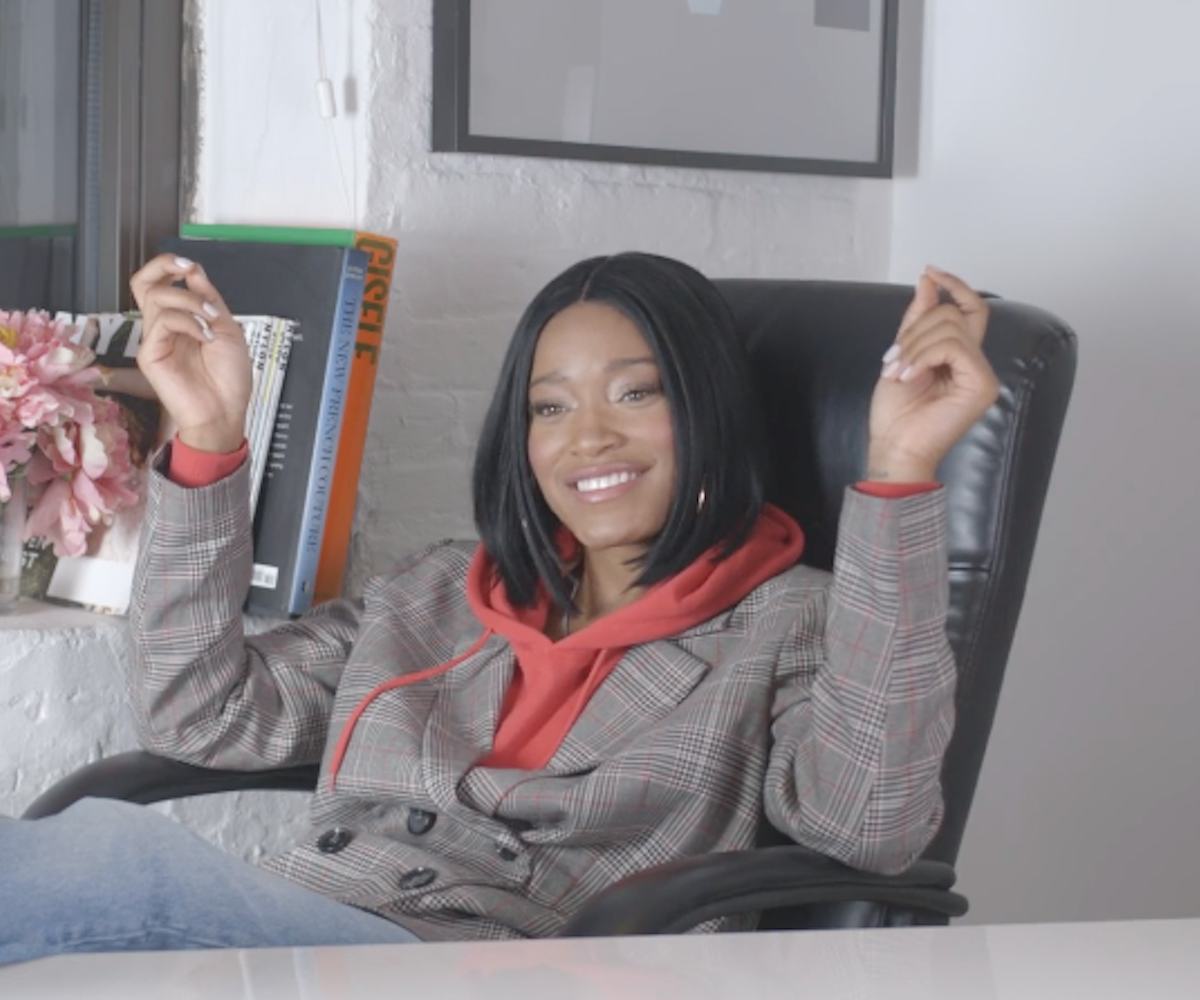 Watch Keke Palmer Show Us How To Be "Bossy"
By taking over our office for the day
This year is going to be a big one for Keke Palmer. Not only has she gone independent and created her own record label, but she's also dropped a new, club-ready banger called "Bossy," which is all about being her own boss.
The singer-actress recently paid a visit to our SoHo office to chat with us about the difference between being a boss and bossy.
"I was born to take over," she says. Seeing is believing, so watch Palmer get into some office antics in the video, below.
Credits:
Producer: Maura Gaughan
Camera: Dani Okon and Charlotte Prager
Editor: Dani Okon
Concept by: Bee Hill