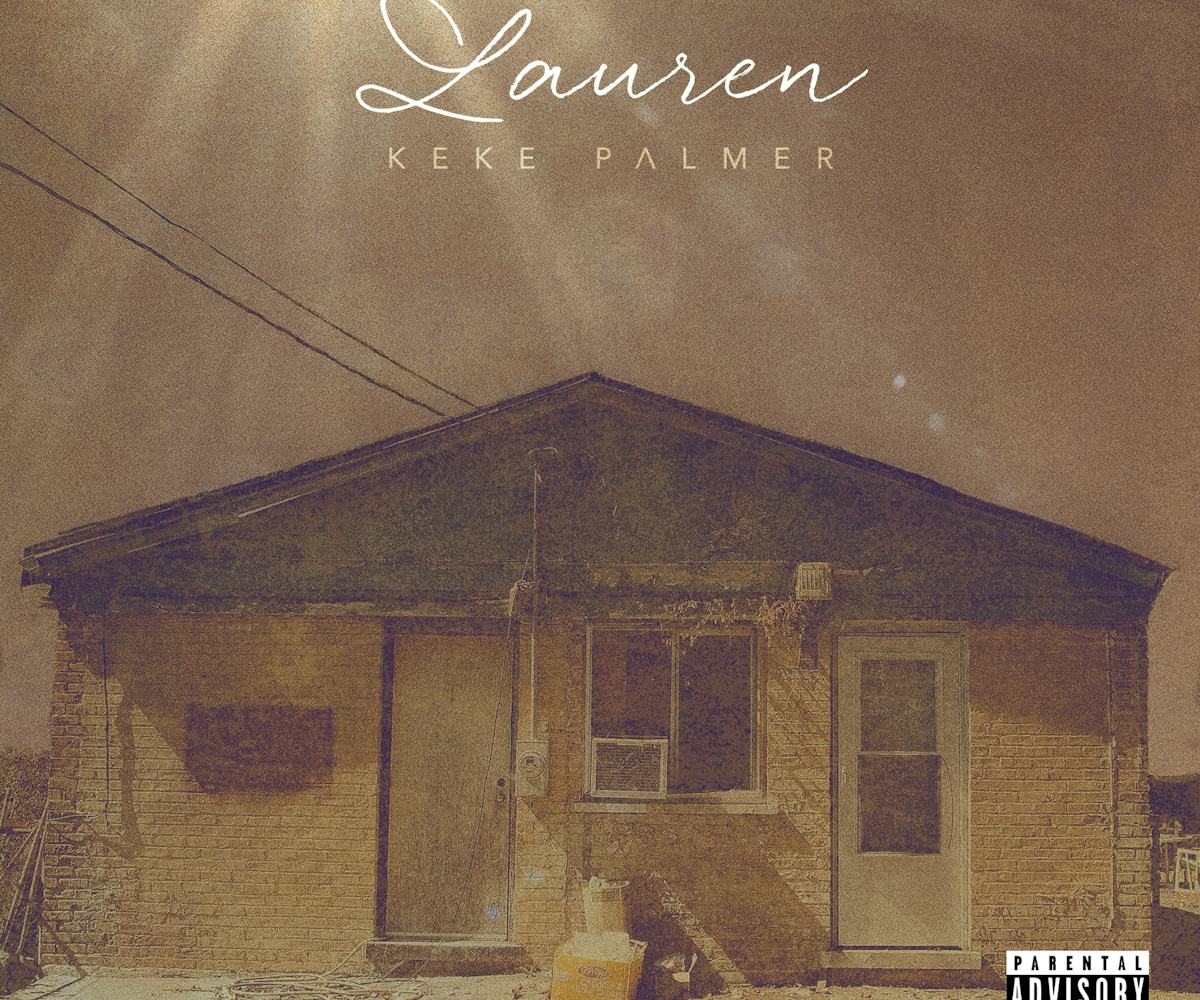 Photo courtesy of Island Records
Keke Palmer Gets 100 Percent Real On Her 'Lauren' EP
At the age of 23, Keke Palmer has shown that she's a woman who is constantly in a state of growth. The entertainer's latest project on Island Records, Lauren EP, is an example of her personal development. Through the five tracks, she expresses a sense of self-reflection as she continues to search for the "meaning of self." The EP title comes from her first name and the cover art is her grandmother's house in Chicago, both of which Palmer settled on as a way to "really legitimize the whole factor where this is who I am outside of the perceptions you have of me as Keke Palmer the entertainer I have been all my career. Like, this is definitely you getting an inside look at what the foundation of this person [is]."
Those that have followed Palmer's career since she first made her mark know that she started dabbling in music around 2007, when she was still just a teenager, with the release of her debut album, So Uncool. It wasn't until 2011 that Palmer followed up the record with Awaken and then a self-titled mixtape. A few months ago, she dropped the unreleased album, Waited to Exhale, in an effort to speak her truth. This time around, Palmer wants listeners to gain a better understanding of the streets she's been walking on this journey called life.
"Each step I took with each of those brought me to this step that I am at now and I think that that is the main thing," she says. "Also, me growing older and experiencing life and coming into my own. All those things play a part in making this one so special to me currently."
We recently spoke to the Scream Queens star about the inspiration behind the songs featured on this project. She already has a book on the way for next year, titled I Don't Belong To You, and a collaboration with ShoeDazzle. For now, sip the tea while your stream the Lauren EP, below.
"Doubtful"
"Doubtful" is about a relationship that I had with somebody, and just talking about how the relationship really put my doubts in the forefront. Just like my trust issues and my inability to really let people in. Just so much pain and things that I'm holding onto that don't allow me to really be loved because I'm resistant to it. 
"Got Me Fucked Up" (feat. Dreezy)
"Got Me Fucked Up" is just about different things I have experienced as a young woman trying to make my stance as being the young woman that I am, but having to deal with a lot of people mistreating me just because the way people treat you is representative of them, not you, and still being able to brush that off and know at the end of the day, I still got it going on.
"Jealousy"
The concept behind "Jealousy" is community, where I am from, who I am as a person, and my disposition as a young woman. But also it tells the story of how young women. We date people, and it's like, "You are trying to play me, but really you are playing yourself. At the end of the day, you better be glad that I'm not a petty bitch because if I was, I would ruin all of it." 
"Pressure"
"Pressure" is about me finding someone that makes me want to take that extra step toward being vulnerable. It's the pressure that you find when there is a guy that comes into your life that actually ain't on the same old fuck nigga stuff. Because when you deal with fuck niggas, it's easy to be like, "Oh they fucked me over, I was ready, but they fucked me over." The gag is you were really never ready which is why you were trying to deal with fuck niggas, because they were hiding your fuckgirl ways. So when you meet a guy who is not on that and, like, he really wants to be what you want him to be, now I see the reality is that I have been scared all this time. It was me that was scared.
"Hands Free"
"Hands Free" is really just speaking about my sexuality. It's speaking about my vibe, my sexual freedom, and me not being afraid to be sexy and talk about how I feel and talk about what I am into. And how sexuality is not a thing to be afraid of.