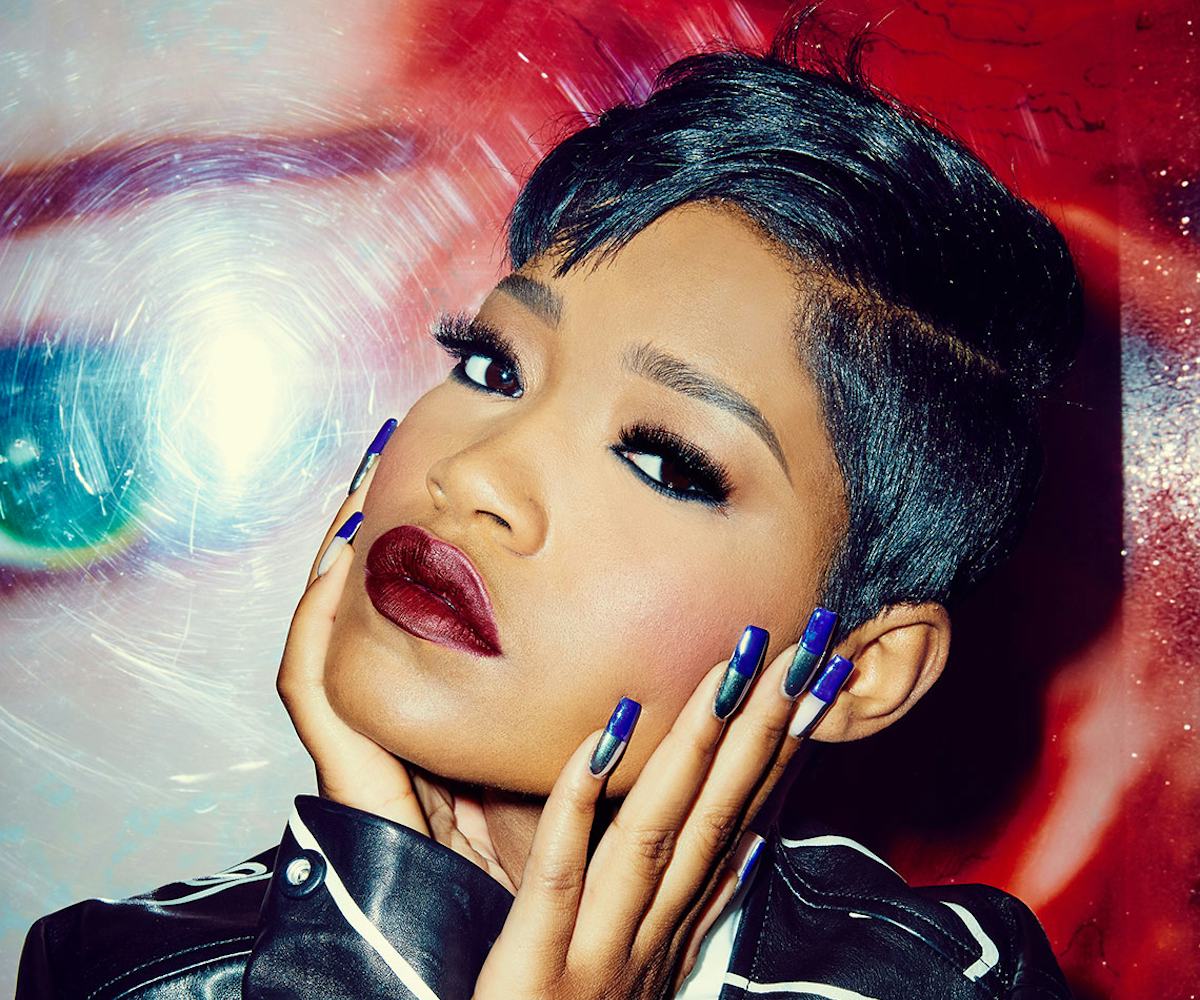 Photographed by Meredith Jenks. Styled by Liz Rundbaken. Coat by Calvin Klein Collection; Top by Jonathan Simkhai.
Keke Palmer Is Hitting All Of The Right Notes
The following feature appears in the February 2016 issue of NYLON.
It's hard to meet Keke Palmer without imagining her shrieking in horror—a now-familiar image of the actress, who played Zayday Williams in last year's hit dark-comedy series Scream Queens. However, as the 22-year-old poses while draped across a row of chairs in New York City's Beauty Bar, there are no fearful exclamations; instead, she has a smart suggestion for the photographer. "You know what would look really good?" says Palmer, a hint of Midwestern twang creeping through the Illinois native's accent. "If we put my hair in pin curls." Sure enough, when she returns minutes later with hair clips intertwined in her pixie cut, "really good" is a major understatement.  
Palmer's eye for detail has undoubtedly benefited her career, which was jump-started in 2004 by a supporting role in Barbershop 2. At age 11, she demonstrated her budding directorial talents as the lead in Akeelah and the Bee. "It's actually a funny story," she says, post-photo shoot. "We were on set and my director, Doug Atchison, was trying to tell me to do something, but I felt like he wanted me to overact. I was like, 'Doug, I'm trying to win an Oscar here.'" She punctuates the memory with the infectious laugh that proves to be her trademark throughout our conversation. 
Click through the gallery to continue.