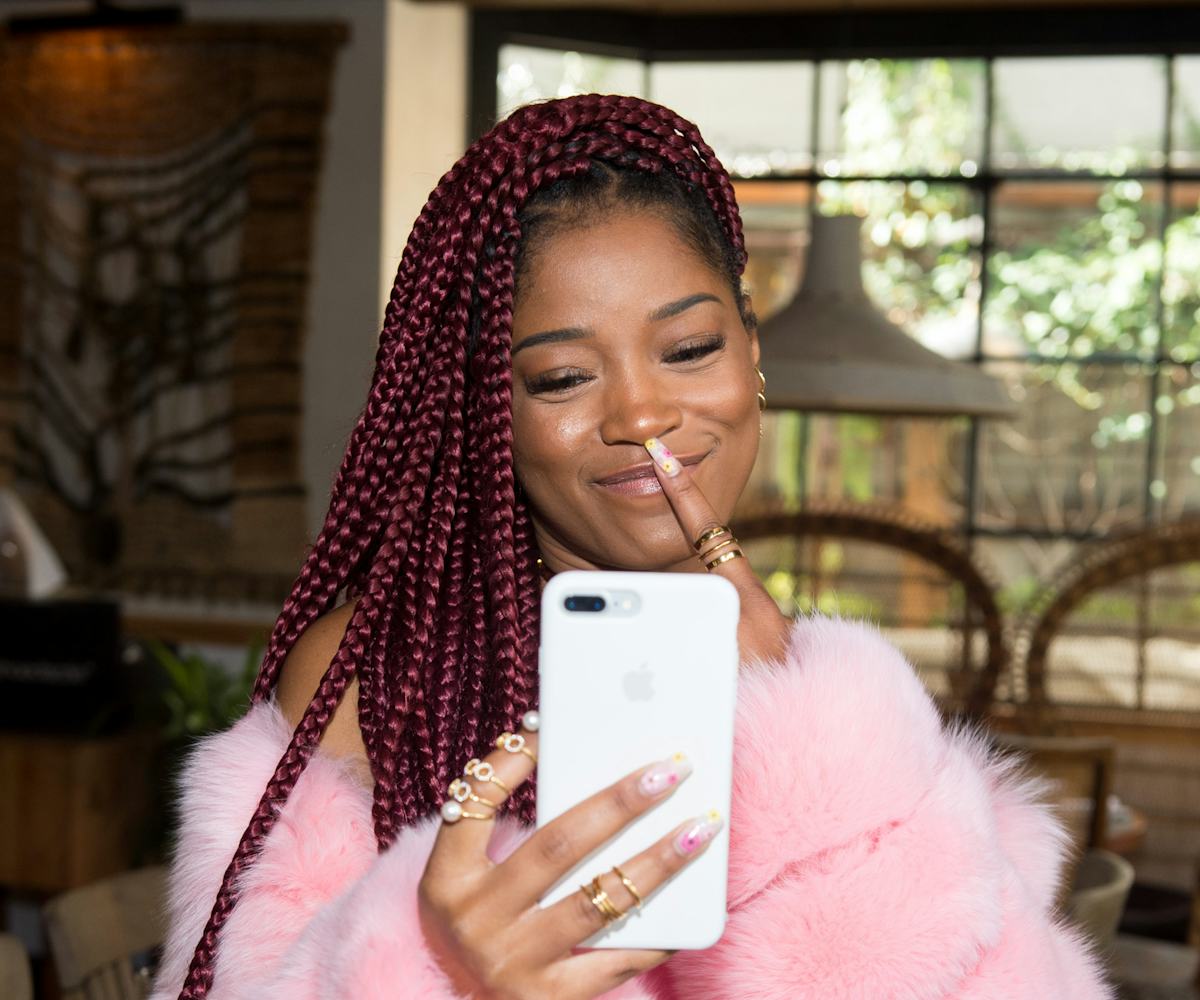 Photo by Emma McIntyre/Getty Images
Keke Palmer Is Taking Legal Action Against Trey Songz
A few days ago, Keke Palmer was outraged when she found out that Trey Songz had used her "likeness" in his music video for "Pick Up The Phone" without her permission. The actress made several posts on Instagram about the whole ordeal, describing how the R&B singer had used food, alcohol, and "a little sexual intimidation" to pressure her into complying. The video was removed from YouTube shortly after it was uploaded on the platform.
Not only did Palmer express how violated this incident made her feel, but she briefly touched on how it was an act of betrayal since she's been friends with Songz since she was 12 years old. Palmer recently spoke with Larry King to clear the air about why she is pursuing legal recourse. Apparently, she got involved under false pretenses—Songz initially invited her to a New Year's party in Miami. Once Palmer realized that it was actually a shoot for a music video, she refused to participate.
"I wasn't in the right mind. I had been drinking and eating and it wasn't a professional environment," she said. "It was not a place where I was, like, I'm in the right mind to decide if this works with my brand, if I like the artist—I don't know nothing about the artist that's also in the song."
Palmer insists on taking legal action because of "the overall idea that you can't just do stuff to people and it's alright, no matter who you are." No gags here, Palmer is not playing. Watch the entertainer explain herself in the video, below.