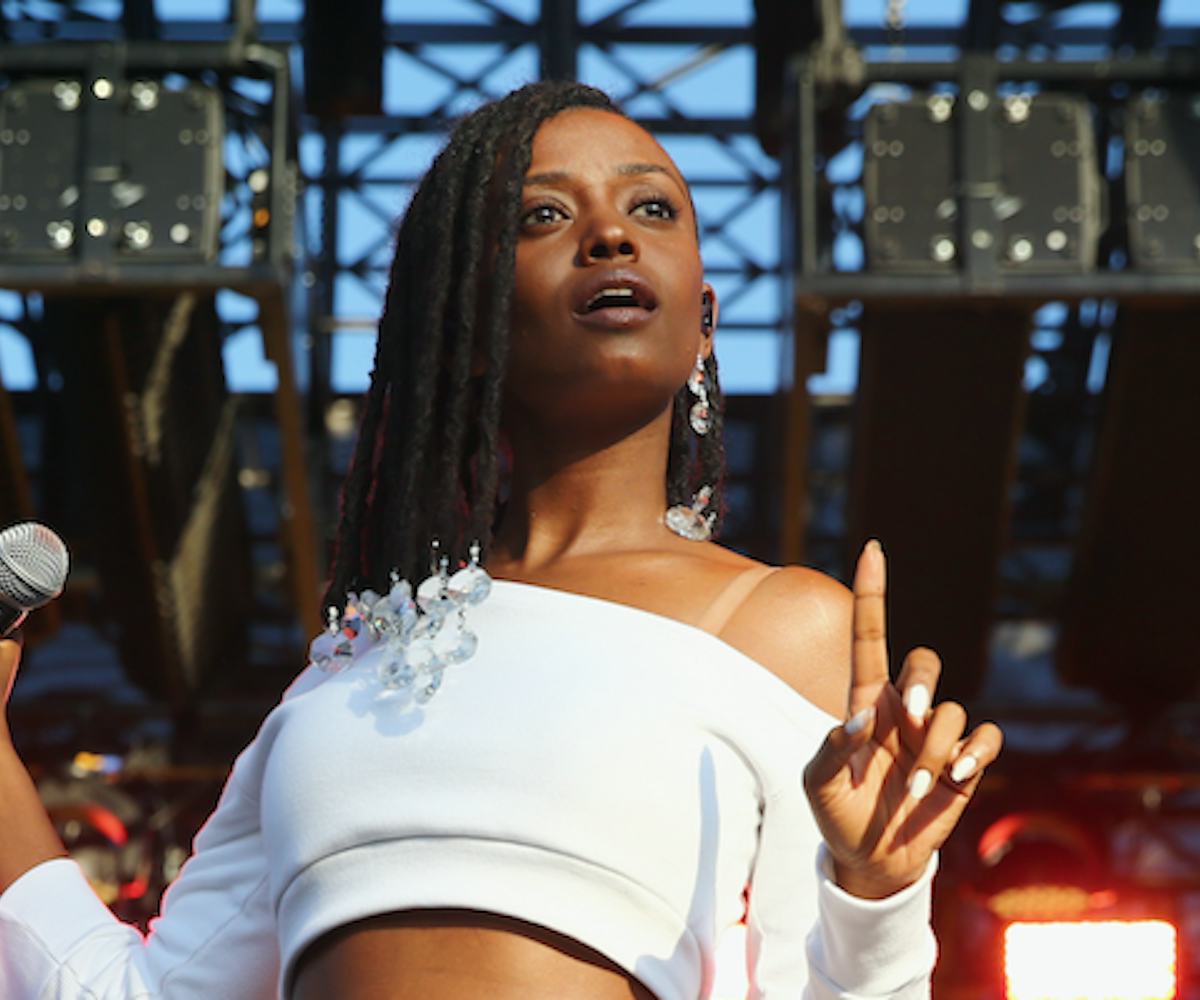 photo by Rich Fury/Getty Images
Kelela Talks About Why Time's Up Hasn't Affected The Music Industry
The singer elaborated on why the movement has yet to affect the music industry in an interview for 'GQ'
Kelela recently shared her thoughts on why music hasn't had the same sort of Time's Up "reckoning" as other industries, and she did not hold back.
In a new interview for GQ, the alt-R&B crooner chalked up the music industry's inertia to the fact that "most popular music is based off of black women's contributions."
Connecting this idea to the fact that most Women's Movement campaigns have been spearheaded by white women, Kelela said sexism and sexual harassment in the music industry has been difficult to tackle, because it's the "huge, white pop stars [who] are profiting off of their white privilege [and] the pursuit of [vocal] runs." 
"I like to say, because it's quite literal and it's important to say, that runs come from black people and black suffering and triumph," she said. "I think part of the reason why it's a difficult thing to dismantle is because so many white people are profiting off of that."
She then went on to say that, "the thing that would make me feel safe is if the campaign's centerpiece was about how black women are exploited and copied off of, and how their contributions quite specifically are profited from without including and honoring them." 
Kelela also said that the main difference between the film and music industry is that film's exclusion of black voices work in favor of the Time's Up movement. While black voices aren't driving consumption in film, in music, "it's black people's contributions [that] are driving consumption...that's why there hasn't been a #TimesUp moment in music." 
Kelela isn't the first person to speak out about the need for inclusivity for movements like Time's Up. In February, Laverne Cox dissected the biases of #MeToo, stating that the movement needs to be more inclusive and intersectional because marginalized groups are too often left out of the conversation. And despite the entertainment industry's incredible moment of reckoning, the music industry has yet to punish its abusers. Case in point, the numerous allegations against R. Kelly. 
"I think if you ask any black woman, they'll either agree with me or be like, 'No comment,'" Kelela said. "Either you agree with me and you are over it and you are past the point of thinking that you have anything to lose by speaking on it, or you agree with me and you don't want to lose the opportunities that you have."
You can read her profile in full, here.