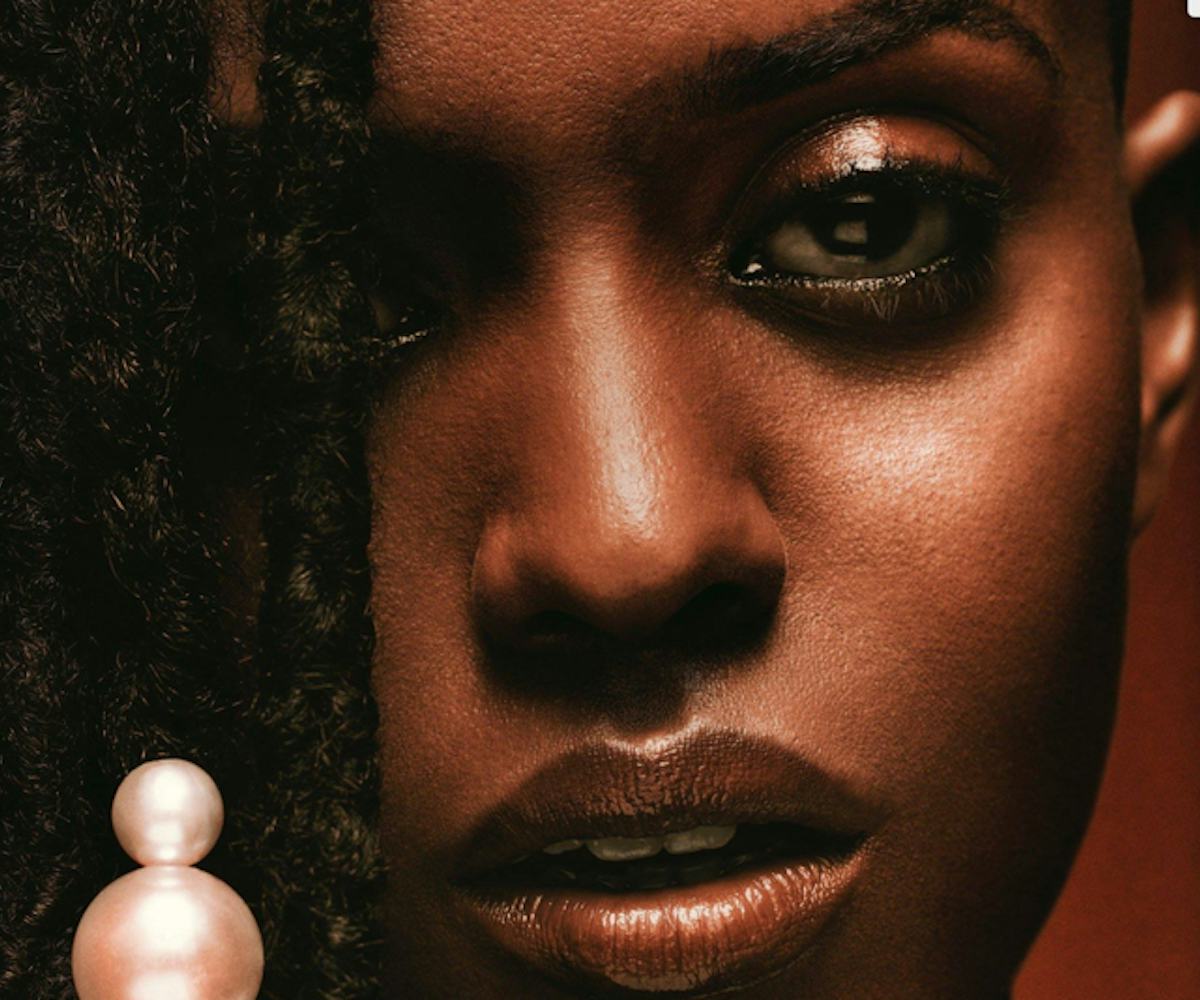 Photo courtesy of Warp
Your Guide To Kelela's Debut Album, 'Take Me Apart'
Kelela takes her time. In the four years since she released her debut mixtape, the groundbreaking Cut 4 Me, she's followed up with an equally progressive EP, Hallucinogen. And now, Kelela is finally ready to release her debut album, Take Me Apart.
It would be a disservice to the album and Kelela's vision to say that Take Me Apart is worth the wait. It goes beyond that. It transcends R&B; it pulses with the kinetics of jazz, a swelling of synths, lustful bass lines, and desire. Regret creeps its way in at times, but it all amounts to a sense that Kelela is in full control of her life; you can feel her soul through the title track and "Bluff." Kelela has lived, loved, lost, and proven herself. If there are moments of doubt on the album, they're momentary. Kelela, the artist, lover, and powerful, divine woman, is present.
But enough reviewing. We've already been singing its praises. There are a lot of working parts to this album that deserve to be, well, taken apart. Here's what you need to know. After reading this, do yourself a service and pick up what Kelela's putting down. It's a transformative experience.
Who is Kelela?
Kelela is the stage name for Kelela Mizanekristos, a 34-year-old Washington, D.C., native and former sociology student at American University's School for International Service. She's a second generation Ethiopian-American, an identity she wears proudly and that heavily influences her work.
What is Take Me Apart?
Take Me Apart is Kelela's debut album consisting of 14 songs. "LMK" is the lead single, which tips its hat to the past two decades or so of R&B. But, don't call Kelela a nostalgic act. Take Me Apart highlights how R&B is a platform for genre experimentation. Songs like "Blue Light" dip into grime territory while "Enough" vibes like a neon-lit jazz lounge and the title track infuses pop and lite-PC Music vocal tricks with classic R&B harmonies. Kelela runs the show from the first inhale on "Frontline" to the evanescence of "Altadena."
Where can you listen to Take Me Apart?
All streaming platforms and, of course, iTunes.
When did the majority of Take Me Apart's lyrical content take place?
The album, as Kelela tells The Fader, documents two relationships in chronological order. Listen closely as Kelela takes you from the demise of relationship number one to the murky middle ground of self-loathing and self-care, complete with hookups, and into the rapturous beginnings of relationship number two. That cycle will, of course, repeat itself if you play the album again. Is this a nihilistic outlook at love and connection? Or an impassioned study of a moment in time where a pattern begins to emerge, leaving the listener to consider ways to break the cycle.
Why should you listen to Take Me Apart?
Because this is a debut album unlike any other debut album. Never has an artist come out with a full body of work that's so full-bodied and at total ease with itself. It's the marking of a true artist, one whose uncompromising vision demands respect and earns it without question. Executive produce? Kelela did that. Write the songs? Kelela did that. Enlist a who's who of all-star, mainstream-adjacent collaborators, like Arca, The xx's Romy Madley Croft, Jam City, Bok Bok, Kwes, and Ariel Rechtshaid? Kelela did THAT. Take Me Apart is sublime. Kelela came correct, and because of that, Kelela will conquer.