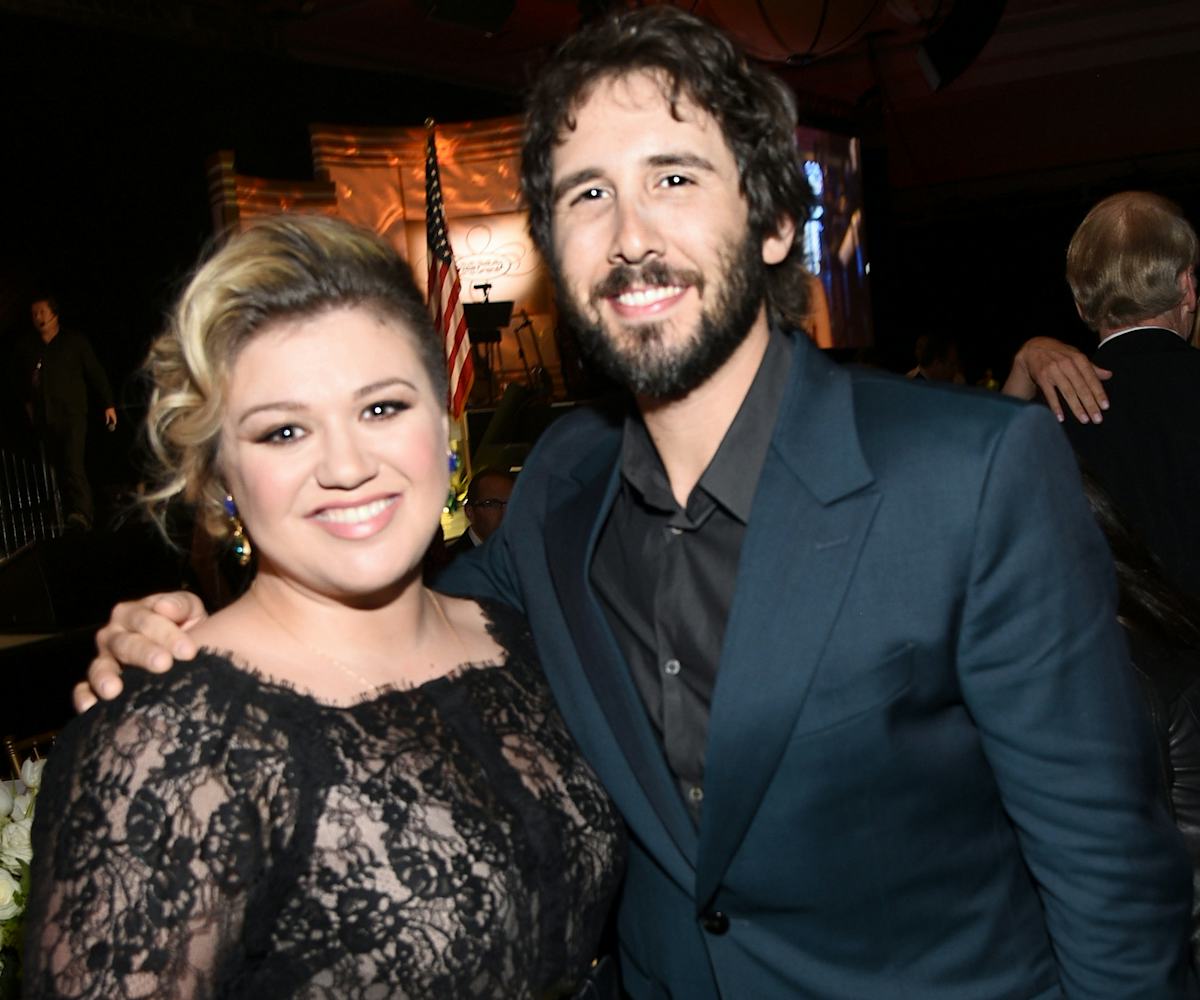 Photo by Michael Buckner/Getty Images
Kelly Clarkson And Josh Groban's 'Phantom of the Opera' Cover Will Blow You Away
prepare to be left speechless
Kelly Clarkson and Josh Groban recently recorded a duet from The Phantom of the Opera for Groban's Stages, a Broadway musical cover album. In the video below, the two singers performed "All I Ask of You" in front of a live audience. 
Before they begin, Groban gushes about Clarkson's beautiful voice and how he's wanted to sing with her for "ages." Clarkson admits that she's a big musical theater fan, and this cover is particularly special because Phantom was the first musical she ever saw and it has always been a dream of hers to play the role of Christine.
Their cover will send chills up your spine, spread goosebumps on your arms, and spill tears down your face. You can watch all of the performances when they air on PBS in December.