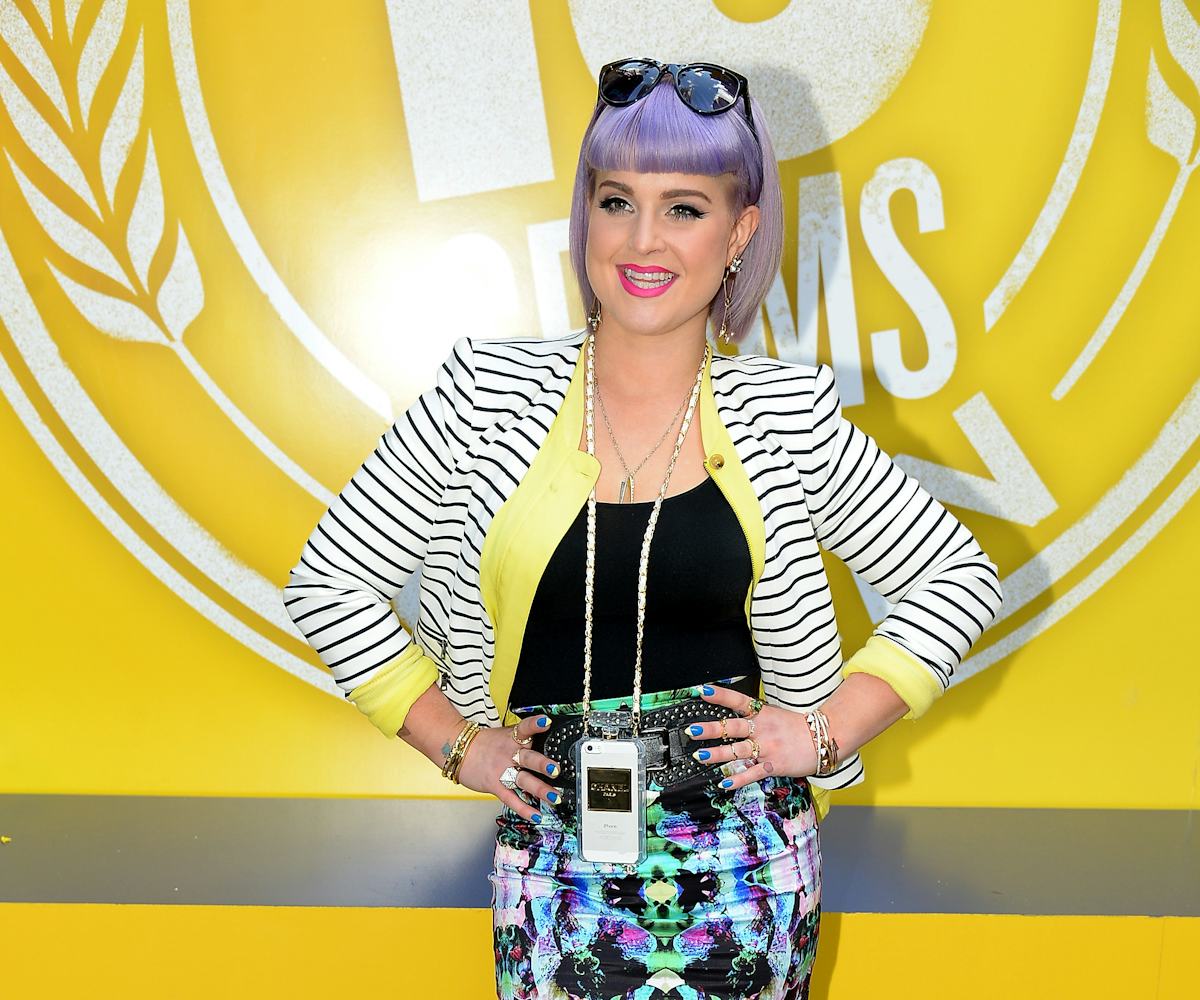 photo via getty images
Kelly Osbourne quits 'fashion police'
Well that escalated quickly
It looks like E!'s Fashion Police is about to undergo another makeover. Just weeks after welcoming new host Kathy Griffin, longtime co-host Kelly Osbourne has officially left the controversial series.  While most observers are speculating that Osbourne chose to vacate her post after her colleague, Giuliana Rancic, made insensitive comments about Disney star Zendaya's dreadlocks during the show's after-Oscars special, sources close to the network insist that Osbourne's departure had nothing to do with the controversy. 
"Kelly Osbourne is departing E!'s Fashion Police to pursue other opportunities, and we would like to thank her for her many contributions to the series over the past five years, during which time the show became a hit with viewers," the network said in a statement. 
Rancic first came under fire after she commented that Zendaya's hair smelled like "patchouli oil" and "weed", which prompted Osbourne to threaten leaving the show unless the matter was resolved. Rancic has since apologized, but it seems her mea culpa wasn't enough to keep Osbourne on board. 
"Fashion Police will return, as scheduled, on Friday, March 30th at 9:00 p.m. and no decisions have been made on her replacement," the network added.
No word yet on who will replace Osbourne, but the rumor mill is already pointing towards Khloe Kardashian, which would mean some much-needed exposure for the under-the-radar Kardashian clan. Just kidding guys!