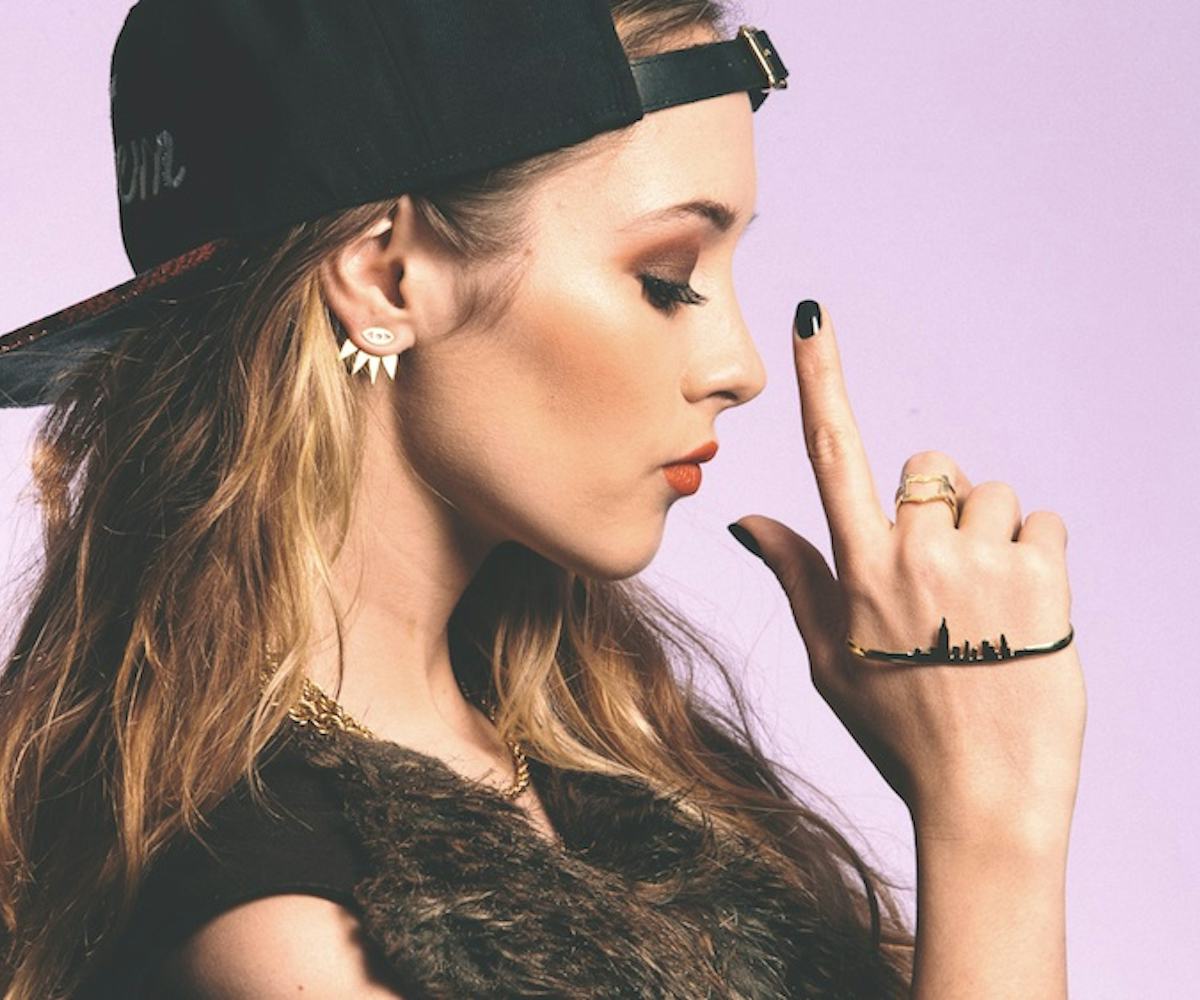 photo by jesse deflorio
freebie friday: kelly shami nyc
we have killer jewelry up for grabs!
Kelly Shami puts it best: "A NYLON designer by day, a jewelry designer by night." The New Yorker might spend the weekdays crafting art for our pages, but after that, you're more likely to find her putting the finishing touches on her jewelry collection. What first started as a small cluster of styles ("I initially only made jewelry that I wanted to wear," she explains), has grown into a line with dozens of pieces that weave '90s references and pop culture motifs into rings, bracelets and necklaces with plenty of attitude.
According to Shami, she's inspired by the music she grew up with and art and magazine clippings she's saved over time--and this shows in the pieces. After all, it's not everyday that you'd find a silver necklace inscribed with Biggie lyrics or a brass cuff with a screw on one end and a "U" on the other (get it?), and this snarky cool sensibility is exactly why we love it. Even though, OK, we're a little bit biased. 
It's impossible to play favorites from her new collection, so we're making it easy for you. We have two of Shami's designs up for grabs right this second: the Downtown Cuff and the Skyline Hand Bar. Now the only thing you have to do is start planning your outfits....
Enter to win Kelly Shami's Downtown Cuff and Skyline Hand Bar below, and check out more here.