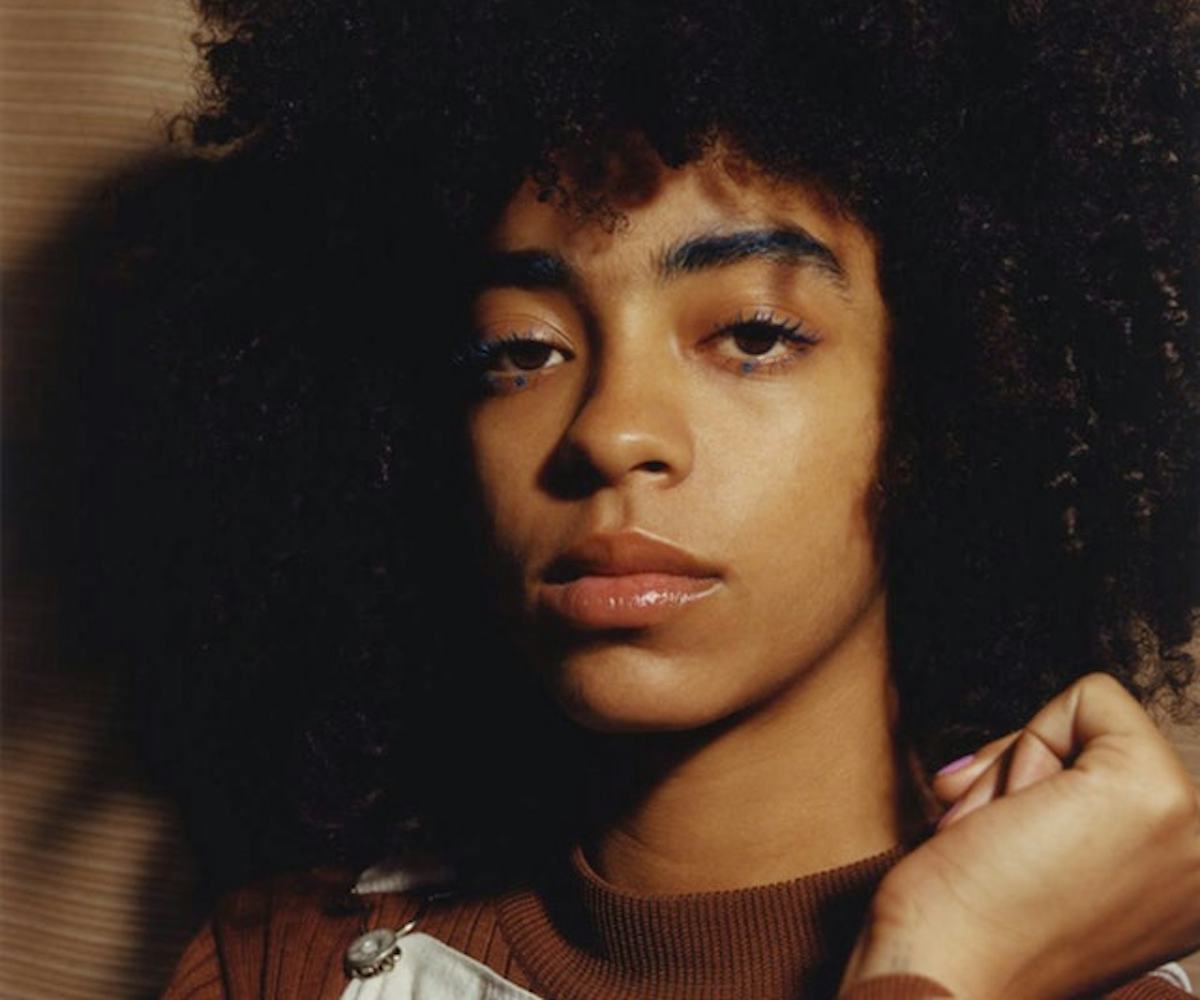 Photographed by Laura Jane Coulson
Kelsey Lu Breaks Down The Tracks On Her 'Church' EP
Everything you need to know
Back in January, we were invited to a private performance for Kelsey Lu. At the time, we didn't know much about the artist other than the fact that she was from North Carolina, where she endured a strict upbringing as a Jehovah's Witness, and a classically trained cellist.
While we were initially intrigued by her connection to some of our favorite artists including Blood Orange, Empress Of, and Chairlift, her solo work is what really blew us away. Held at the Roman Catholic Church of Holy Family in Brooklyn, New York, the intimate show served as a recording space for Lu's debut EP Church. Patrick Wimberly produced and mixed the entire project, which has finally been released for the whole world to consume.
This morning, Lu wrote, "What a time to bring some Light into the World" in a post on Instagram. We honestly couldn't agree with her more.
Instead of forming our own interpretations of her project, we wanted to give Lu the floor to explain the inspiration behind her music in her own words. Here, she breaks down the EP so we can have a better understanding of each track. Dive into her mind in the gallery, below.
Things are constantly evolving. The waves of life are in constant motion. There are patterns. There are irregularities. There is structure and there is chaos.
"Time"
You are running out of it. We are running out of it. Time is irrelevantly relevant.
I prefer tea over coffee.
"Empathy"
The world needs more of it. We must have more of it. Empathy, empathy, empathy is key.
"Visions Of Old"
My grandma, Shirley Miller, died of Alzheimer's disease. Every summer growing up as a child, I was lucky enough to be able to go to the beach with my mom, sister, grandma, and grandpa. The beach is one of the truest places where I find my innermost peace and have the strongest memories of her. It was a tradition of hers to swim out as far as she could until the lifeguard blew the whistle and she would turn around and wave at us on shore from far out in the sea. That was where she specified to have her ashes spread. So all of us as a family swam out as far as we could until the lifeguard blew the whistle and let her free into the deep sea to continue on the circle that is life. One night, I had a dream sometime after my grandmother had died, and in it, she was there in many forms, but I was there on the beach watching a ship sink in the distance and her voice crying out. Watching my grandfather go through it while she was going through it was very hard, but the love always remained. There are certain things that pass you by in certain stages of your life that it isn't until later on in the coming of age, that you begin to regret the time that you could have spent doing other things or being with people that you can't get back. So don't take any of them for granted.
"Liar"
It's okay to say you are not okay. We can't be happy all of the time. It's okay to be angry, there is a lot to be angry about. It's okay to be sad, there is a lot to be sad about. The world is whirlwinding out of control, and I am trying my best to keep up and not lose hope. When I wrote this, a few days before recording it, I was going through a tornado of emotions coming from all sides, both personal and worldly. I got through it—temporarily because nothing is permanent—and will continue to get through it because I will not lose faith, especially not in myself. There is no time too, what I am doing is beyond just me. What is most most most most most important is that we can't lose focus on what is the key ingredient to everything: LOVE.