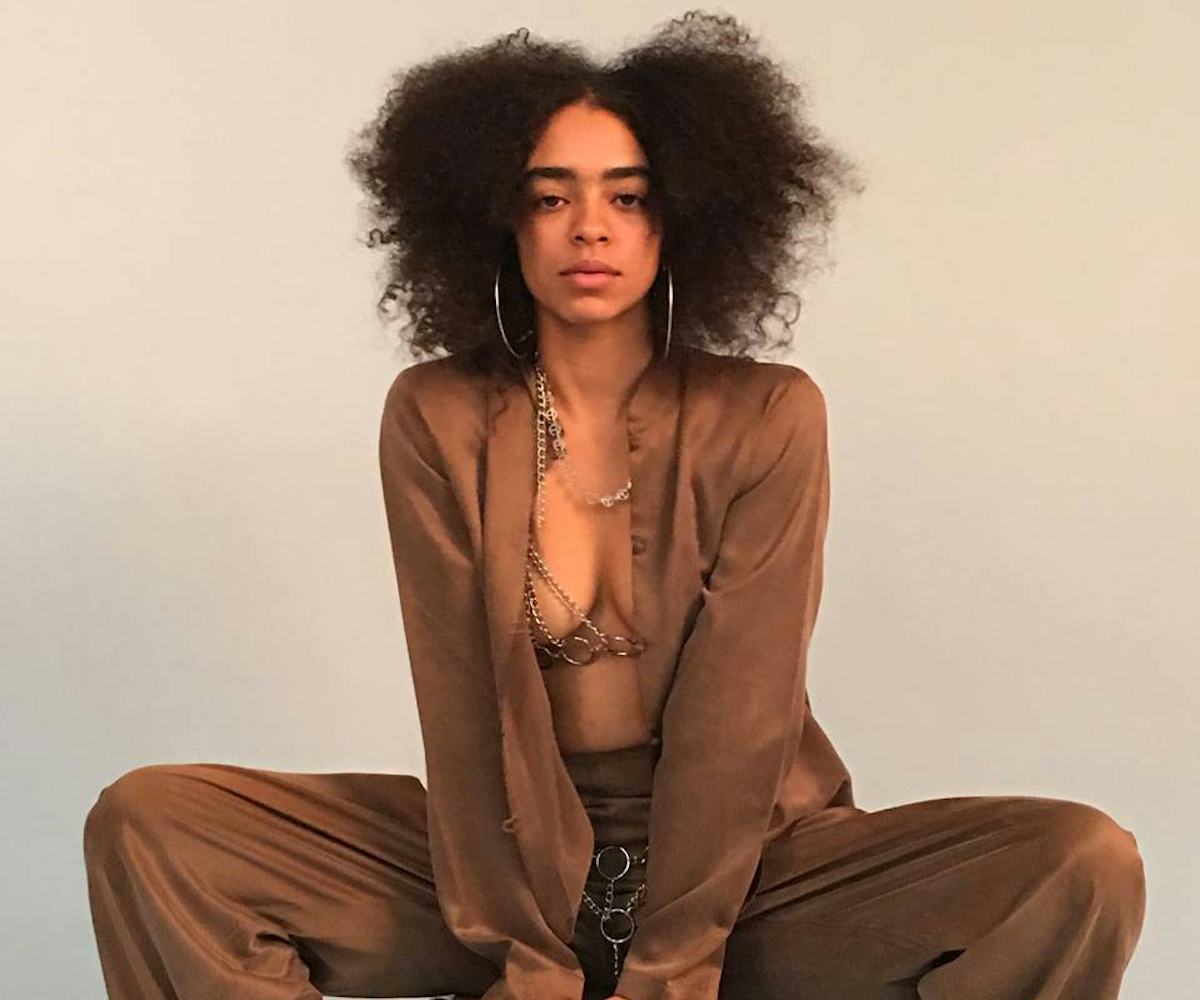 Photographed by Emmanuel Olunkwa.
Kelsey Lu Makes Her Introduction With "Morning After Coffee"
Artists like Kelsey Lu are the very definition of a rare breed. Over the weekend, the cellist held a private performance at the Roman Catholic Church of Holy Family for special guests that included Dev Hynes and Caroline Polachek. (If you're wondering why Lu looks so familiar, it's probably because you recognize her from & Other Stories' "For Women, By Women" campaign.) Run by Patrick Wimberly of Chairlift, the intimate event sort of funtioned as a live recording session and a showcase for one of Brooklyn's best kept secret talents. The whole thing fittingly felt like a religious experience as Lu sang and played assembled loops and melodies over her cello.
Today, she's releasing her first music video for the song "Morning After Coffee." Directed by Leslie Satterfield, viewers get to see Lu in her natural habitat—with her cello surrounded by Mother Nature. Prepare to be blown away by the natural beauty of the gorgeous visuals, below.