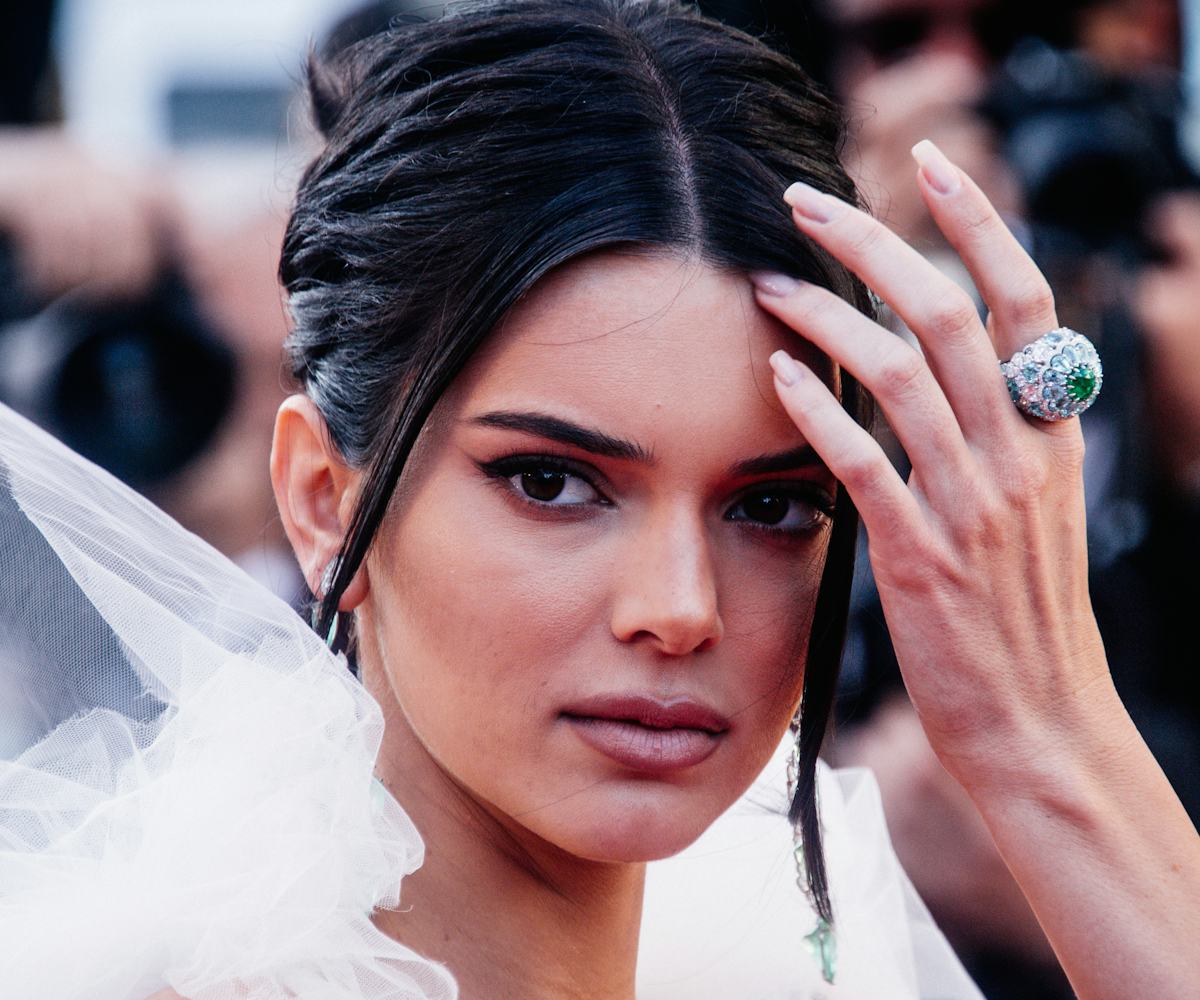 Photo by Gareth Cattermole/Getty Images
People Are Slut-Shaming Kendall Jenner For Kissing Gigi Hadid's Younger Brother
With some even suggesting that she was waiting for him to turn 18
Yesterday, photos of Kendall Jenner kissing Anwar Hadid surfaced—and the internet lost it.
The 18-year-old Hadid, who is the younger brother of Jenner's friends Gigi and Bella, was reportedly spotted in "a heavy makeout sesh" with Jenner at a CFDA Awards after-party, according to TMZ. However, because this all comes on the heels of 22-year-old model's rumored romance with NBA player Ben Simmons, people have begun slut-shaming her:
"Wtf is up with kendall," one commenter wrote, "didn't she steal tinashe's man a few days ago and now she's kissing anwar like he doesn't have a girlfriend." Another user added, "She dating everybody." It's worth noting that Jenner and Simmons were "not in a serious relationship," per a Us Weekly source. It is also unclear whether Hadid is still dating Nicola Peltz—though Peltz's unfollowing of Hadid's entire family has raised suspicions.
TMZ's resurfacing of an old photo that Jenner posted in 2016 with Hadid has appeared to spur even more speculation—with some going as far as suggesting Jenner was waiting for Hadid to turn 18.
"Remember when Kendall used to share pics with Anwar and I still remember how she posted once a pic with the caption 'He's taken' So that means sis has been waiting a long time for him," one user wrote, while another commenter screenshotted the article, adding, "Kendall Jenner planted the seed and saw it to harvest—when Anwar Hadid turned 18."
Jenner and Hadid have yet to comment on any of the speculation.