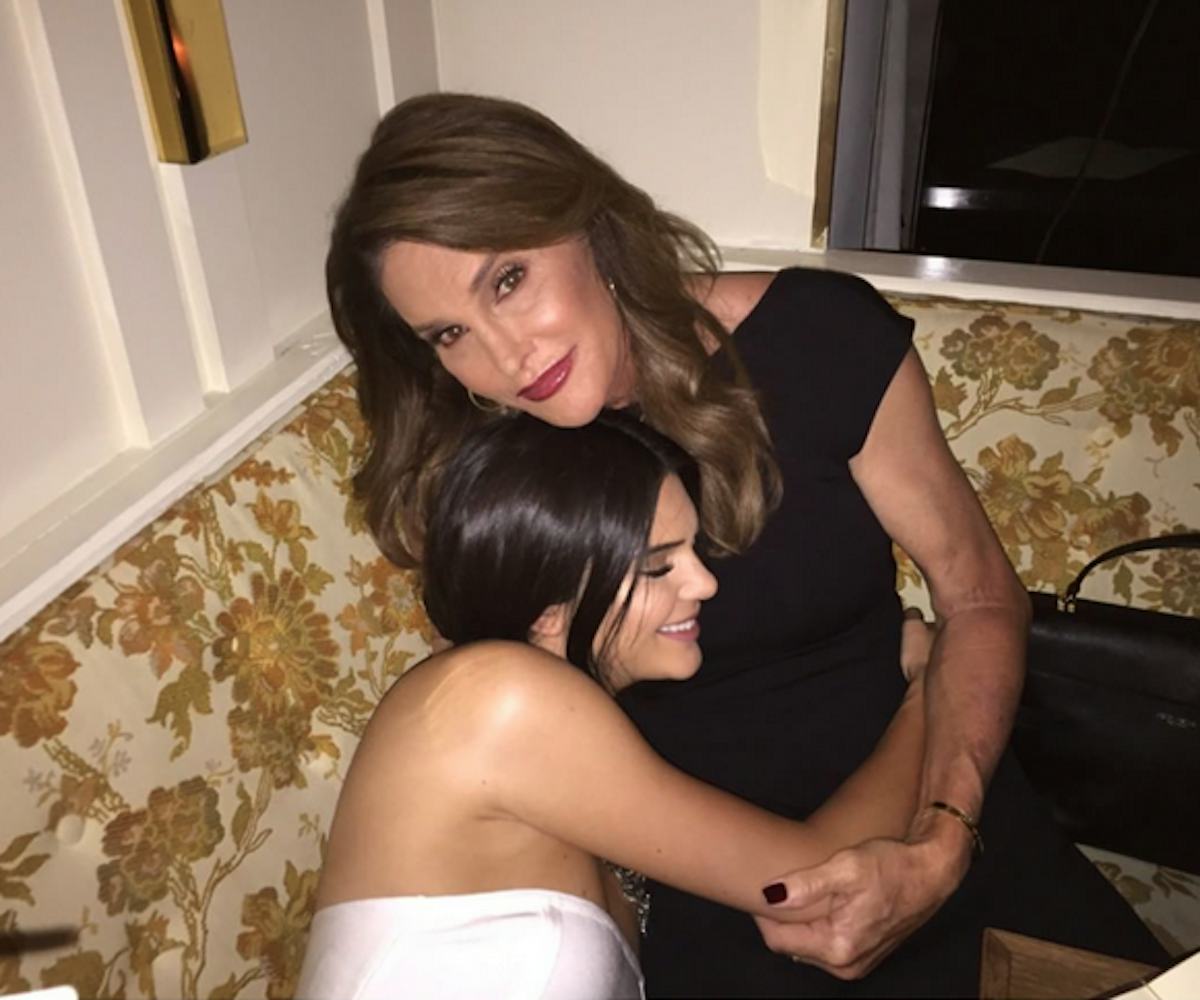 Photo via @CaitlynJenner on Instagram
kendall jenner opens up about caitlyn's transition
"it's been a ride, for sure."
Kendall Jenner may be one of the biggest social media stars, amassing over over 37 million Instagram followers alone. The model of the family is the quiet one, more likely to simply post photos instead of speaking up, unlike her more outspoken sisters Kim and Kylie. But after Caitlyn Jenner introduced herself to the world, even more attention was placed on the daughter of the former Olympian, and now, she's opened up about her dad's transition in an interview with Women's Wear Daily.
"It would probably be different for someone who didn't have to live it through the media. But it's been a ride, for sure," she said. "It's an adjustment. It's something you have to get used to. But I've known since I was a kid. He never confirmed it to me, but I've known for a very long time. It's the same person. My dad says it herself sometimes, it's kind of like mourning the loss of someone, because it is. My dad is my dad, but he's not there physically anymore. But she lets me call her dad—that's the last little piece of dad I've got." 
While Kendall Jenner has grown up with cameras and crowds surrounding her throughout her life, a little extra public attention could have been what lead to the model's bad girl phase—which resulted in a nipple piercing. "I was going through a period in my life, having a rough time, being a rebel and was like let's just do it," she told Page Six. Compared to almost anything else she could have done for a rebellious act, getting a nipple piercing isn't really all that bad. And now that she's more settled in her home life and Caitlyn is by her side, it seems that this phase is over.
The Kardashian and Jenner clan's support of Caitlyn through her transition has helped increase awareness of transgender issues worldwide—so even if you're not a fan of the reality star family, you've got to admit that they've done some good. Kendall Jenner may not say much, but a message of love and acceptance is something everyone can hear.
(via ELLE)