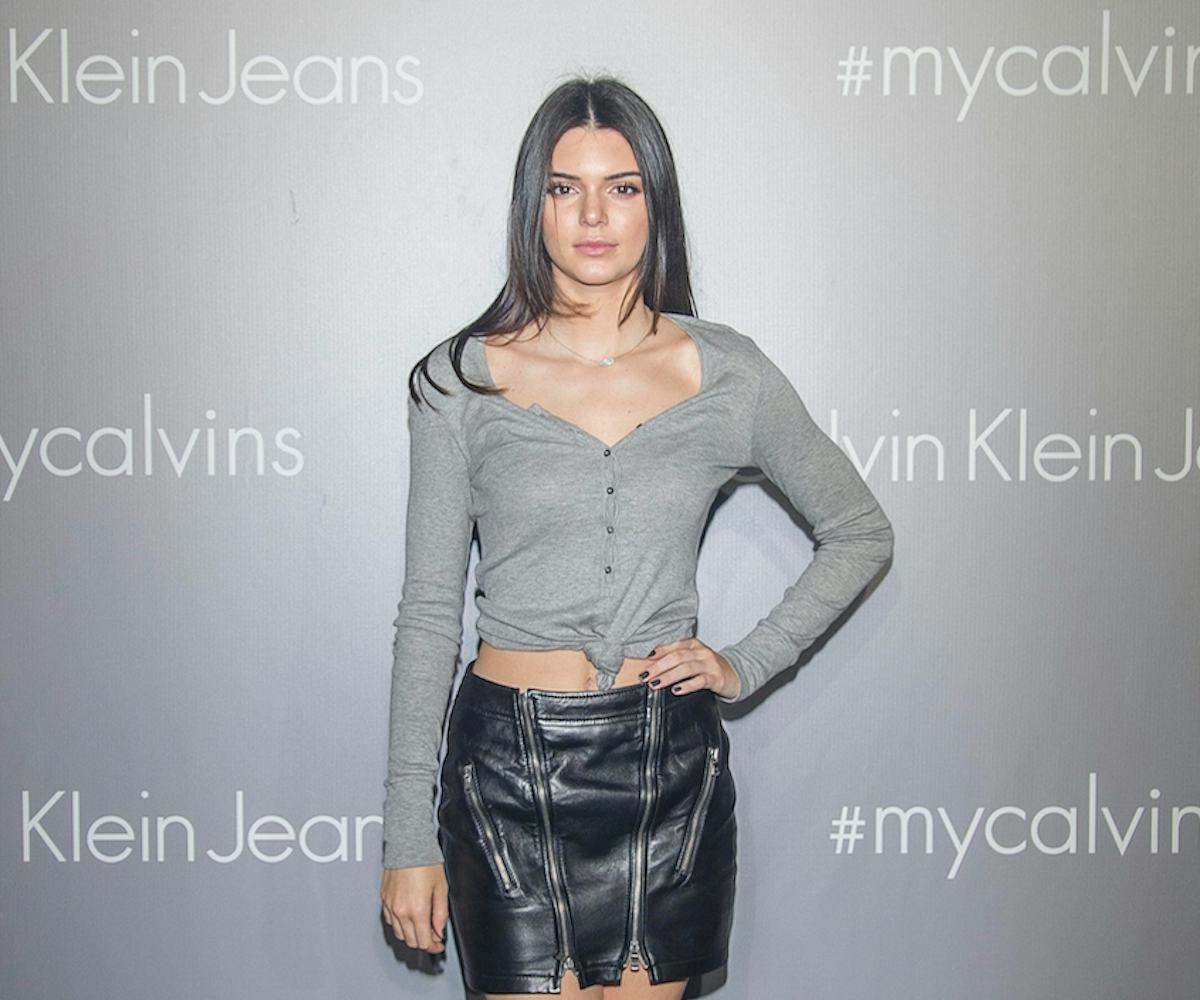 Photo courtesy of Xaume Olleros/Getty Images.
Kendall Jenner Is Hot Enough To Melt Ice In New Calvin Klein Ad
What's cooler than being cool? Being Kendall Jenner, obviously. The It girl and model just turned up the steam in her new #KJ4CK swimsuit campaign, a series of videos that show off Calvin Klein's spring swimwear, denim, and lingerie lines for LOVE magazine.
The promo features Jenner demonstrating how to "pull off pool-to-party" looks, relatable to those whose parties involve skin-tight swimwear and writhing about in black Calvins. LOVE, who shot the vid, kept things classy while playing up Jenner's sex appeal (okay, fully zooming in on it). We're talking melting ice and denim jackets with nothing underneath. Some might say her black bandeau top brings to mind a certain censored nude selfie, but maybe that's just us.
Check out the video, below.