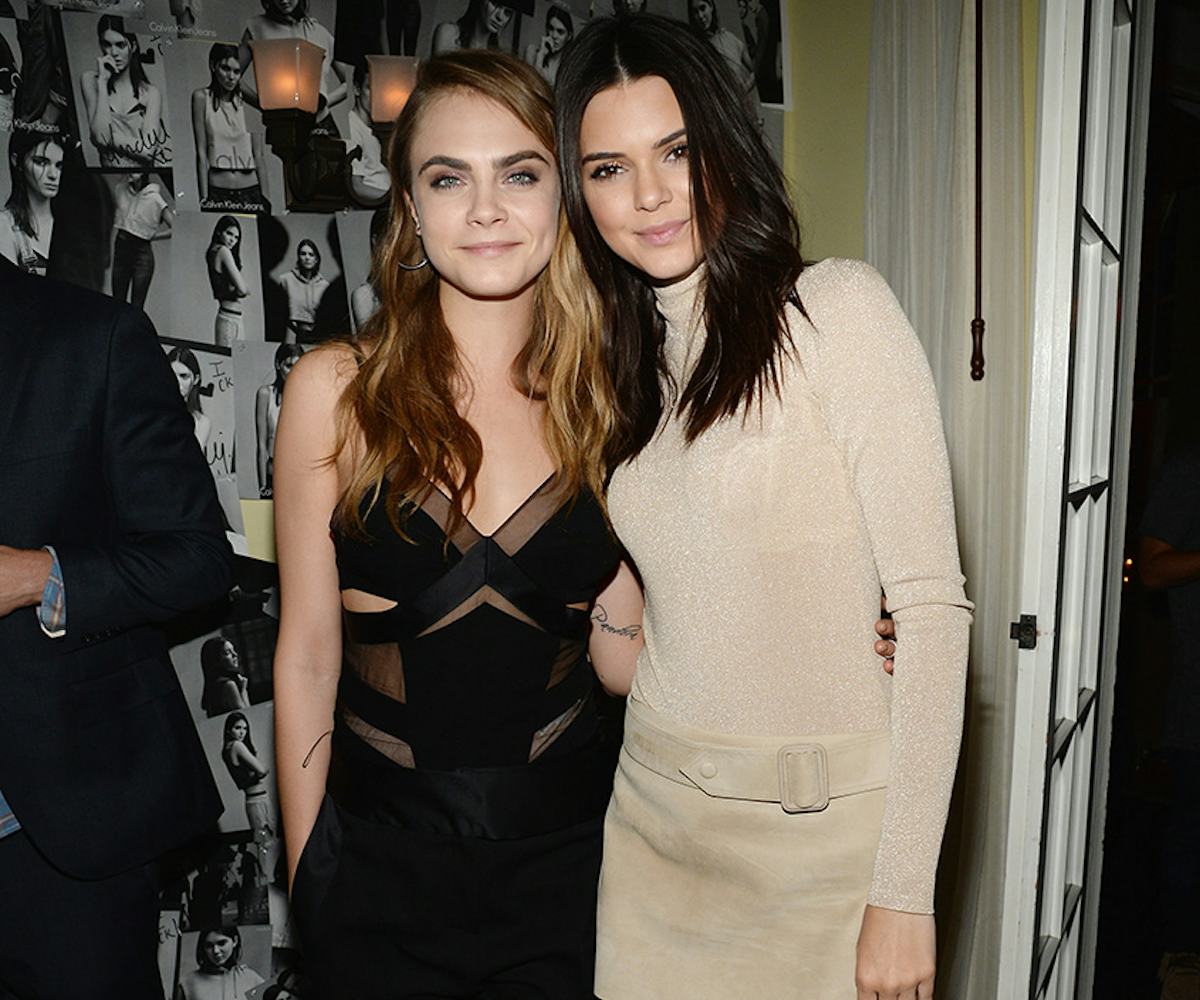 Photographed by Chris Weeks
Kendall Jenner And Cara Delevingne Rumored To Launch Clothing Line
can we have our CaKe and eat it too?
Rumor has it that supermodel BFFs Cara Delevingne and Kendall Jenner, who have affectionately nicknamed each other CaKe, may be launching a clothing line under their trademark namesake. Sources say the duo has already designed t-shirts and hats, but are looking to expand into more. The two were first spotted wearing the matching CaKe Tour t-shirts back in June, and if that's any indication of what their upcoming line will be, we're excited! Given the combined fan base of both, we're sure the line will be nothing short of a success.
Can you say #friendshipgoals?