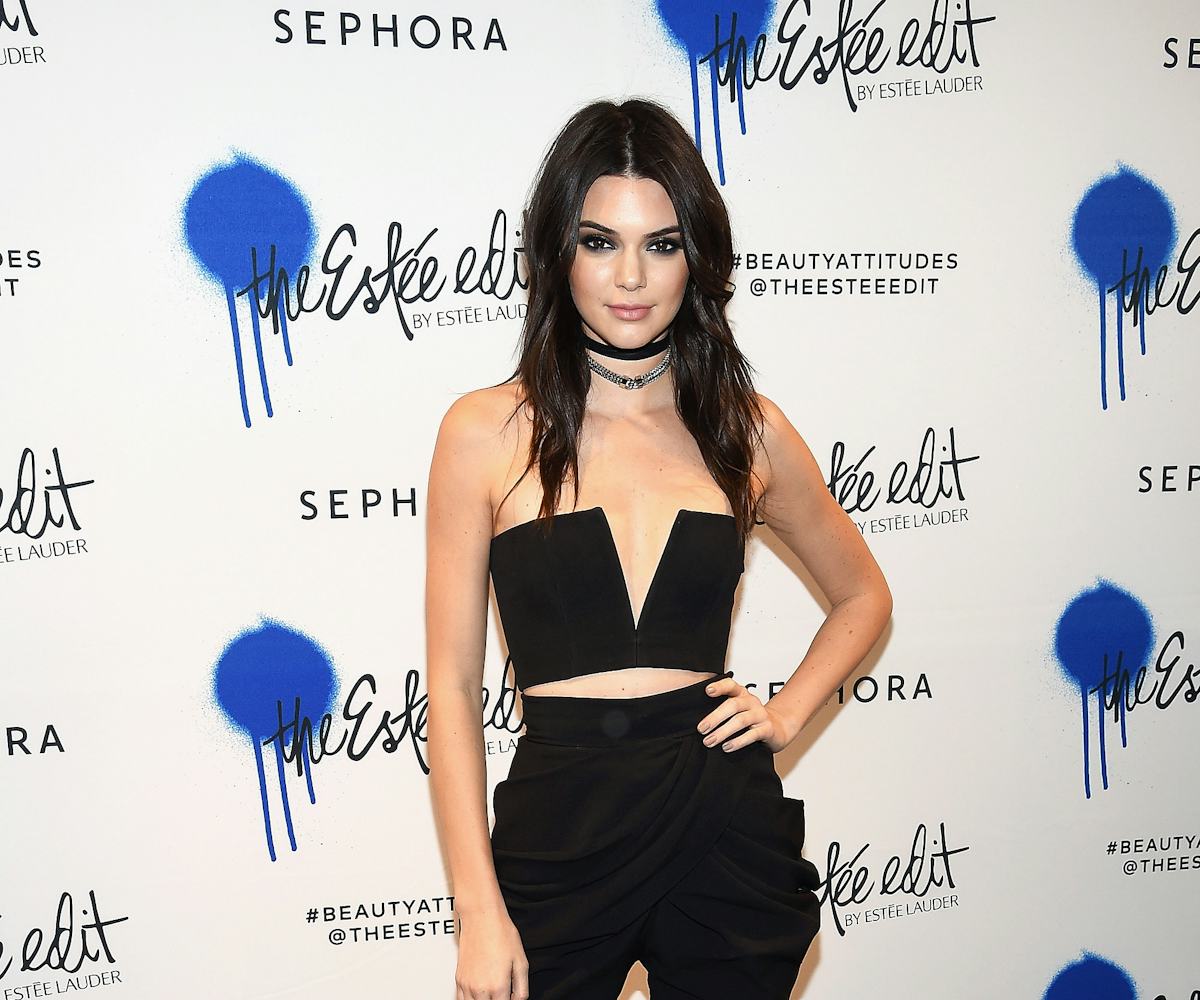 Photo by Dimitrios Kambouris/Getty Images
Damn, Kendall! Back At It Again With Dating Harry Styles
Whether you're a celebrity or a regular old plebe, relationships are complicated. The lines between hooking up, chilling, dating, and real love are usually pretty blurred. So we're not exactly sure what to make of the budding friendship-but-maybe-romance between Kendall Jenner and Harry Styles, especially in light of the fact that they were spotted "hanging out" in downtown L.A. again recently. 
The on-again, off-again couple has been on everyone's radar since they celebrated New Year's together and then jet setted to St. Barts, an excursion we all got a glimpse of after the iCloud hack of Styles' mom's phone. When they're not getting close at the MTV Movie Awards, Jenner has been linked to other suitors, like NBA player Jordan Clarkson. 
As an insider source told E!, "Kendall is not Harry's girlfriend, but there's still something there." Whatever that "something" is might confirm what Selena Gomez revealed earlier last month: Jenner is pretty much off the market. Between these two and Miley and Liam's rekindled romance, there must be something in the water in Hollywood. 
(via E!)