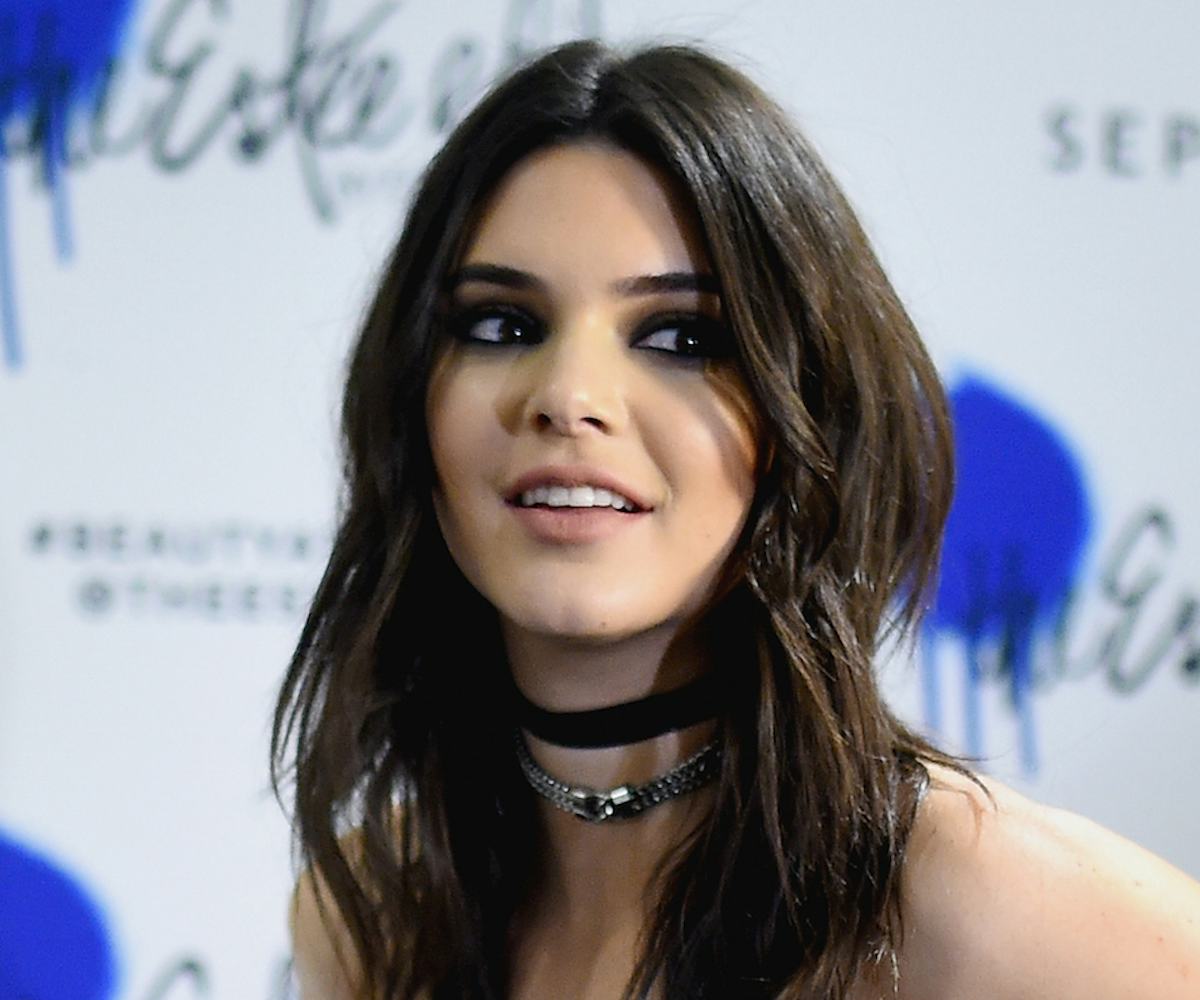 Photo Jamie McCarthy/Getty
Kendall Jenner Isn't Dating Harry Styles, She's Dating…
Sorry, everyone, but according to reports Kendall Jenner is not dating your floppy, long-haired boy band crush Harry Styles of the One Direction fame. We know, this is very hard for you. (Actually, it probably isn't, but still.)
Instead, recent buzz suggests that the 20-year-old model, reality star, and leggy hammerhead shark is hanging out in a romantical way with 23-year-old Los Angeles Laker and tall person Jordan Clarkson. According to People magazine, a fully anonymous source says, "They have been secretly dating for months and they are super into each other." We like this idea of "secret dating." Does it involve masks? We're in! 
The source also tells the magazine that Clarkson is, "super sweet and a total gentleman and Kendall loves that." Aw. 
Just for some background, Clarkson is currently the Lakers' starting shooting guard and, while he's not exactly lighting the league on fire, he's nonetheless a solid and rising player in the NBA. By the by, the Jenner/Kardashian clan seems to have a preference for spending time with athletes. Khloé Kardashian married Lamar Odom, also of the Lakers, and dated Houston Rockets player James Harden, Kim famously married and divorced Atlanta Hawks' Kris Humphries, and, of course, Kris married Bruce Jenner, the Olympian who became Caitlyn Jenner.
People has more details on the rumored couple over here.